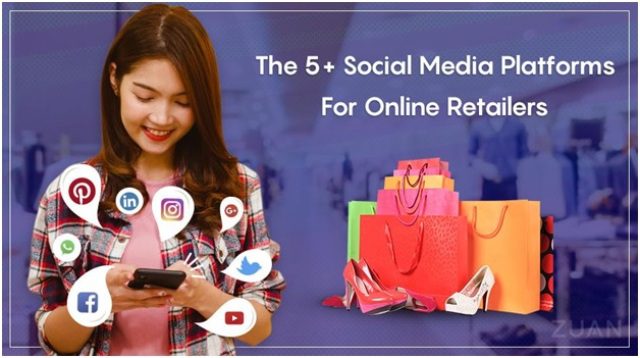 In this digital era, selling products in an online e-commerce website is leveraging among online retailers. The most important factor you can implement to make your sales double is targeting Social media advertising.
Social media platforms support online retailers predominantly because of the rise in mobile phone users or internet users.
In the current scenario, social media presence is most important for the eCommerce platform. Let's take for example that you are looking for a party outfit.
What would you do? I bet you will search for it on your mobile phone or laptop.
So here comes the role of Social media platforms, there are a number of online platforms successfully doing its job in 2020.
But how will you choose the social media sites, for this think about your product or brand based on,
Your target audience most used platforms
The content that will interest your customer
Where you can promote online ads more in number to target more customers
To gain the strategies for your niche products, I advise you to do the competitor research. Everything is a trial and error concept, start testing in multiple social media platforms.
Then you will get an idea about where your target audience will come from. To convert your visitors into potential customers and make more sales, plan your social media marketing strategy.
In this article, you will get an idea about the top best social media platforms that help online retailers to take their business to the next level.
I have analyzed social media networks to build a brand and start selling online in social networks.
Here comes to my mind a famous proverb, "give a man a fish and you feed him for a day; teach a man to fish and you feed him for a lifetime"
We can give ideas, but it's you who is going to choose the right platform. Let's dive into the basics of the top 6 social channels including, Facebook and Twitter, Instagram, Youtube, Whatsapp, and Pinterest for online retailers to boost up sales.
Let's get started!
WhatsApp
As of 2020, Whatsapp is the most popular messaging platform that has more than 2 billion users. No surprise with the number or it's active users if you know that people send over 65 billion messages on WhatsApp on a daily basis.
So every smart consumer businesses want to engage their customers in WhatsApp as it is very user friendly and most people already use that in day to day life worldwide.
WhatsApp is the rich channel for business, as it has plenty of active users and customers who actually love themselves to use the platform.
A survey says, 67% of mobile users want to communicate in chat apps about business and about 53% want to shop online with the retailers who allow them to message directly for any product related queries.
Let's have a look into the WhatsApp market overview.
No doubt WhatsApp is the most used messaging app in the world, but still, it needs to reach top countries like the US, France, Australia, and Canada. It has 200 million users, in which India is the major contributing market and then it follows up with Brazil and the USA.
Whatsapp Business API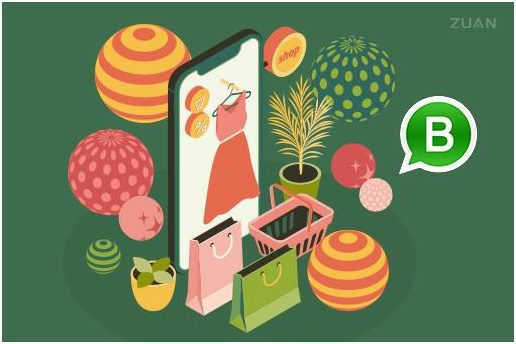 Whatsapp Business was launched for small businesses to widen their consumers and users first.
Furthermore, Facebook with a little pro version of it launched WhatsApp Business API targeting large business enterprises.
Now, Facebook allows businesses to communicate with their users directly over messages and provide customer service. Which is a delight for both retailers and their users as they can communicate about the products in real-time chat apps.
This API is designed for businesses to answer customer inquiries and provide them with relevant information directly.
Facebook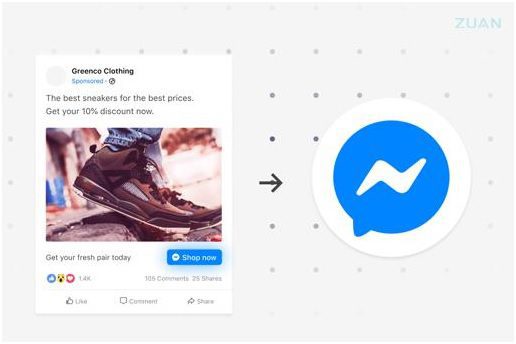 Facebook is the shark in the sea of social media sites, It allows users to create their user account from 18 years of age.
Facebook has 1.44 billion active users worldwide. I would say that most of us were fond of Facebook and engaging our thoughts. It's a fact that most internet users have an account on this social media platform.
The statistics show that 71% of adult internet users are on Facebook. In that 66% are women and 69% were male users in-between the age of 18- 34 mostly.
Facebook helps every brand to connect with its audience and increases the sales process and conversion rates.
You can communicate or advertise your brand to the target audience by telling your brand story which is a part of eCommerce social media marketing.
You can create a buzz over your social media users by sharing your new deals, special offers or discounts, and a limited period of eCommerce selling in one go.
You can easily target customers and segment them based on age, location, and interest. With this, you can easily connect and promote your business to them by using paid advertising options.
Once you segment the target audience and promote your business it will create brand awareness widely.
According to Shopify, Facebook's key areas of wide range products selling on social media are: photography, sports, pet supplies, jewelry, apparel, food, beverage, home, garden, web design, health, beauty, music, movies, and the list goes on.
Twitter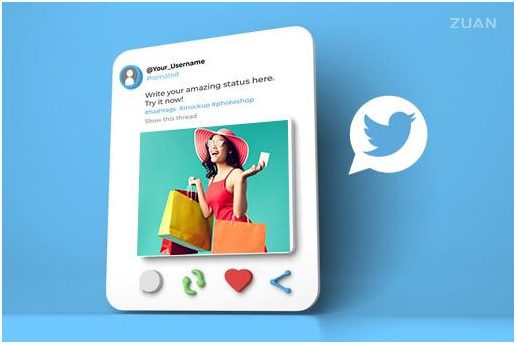 Twitter holds 300 million users worldwide. In that, 24% were men and 21% women. Twitter users age factor ranges (37% of adults 18–29), (25% of people between 30 to 49).
For your reference, 77% of Twitter account users were from outside the US.
Twitter is popular especially among people under 50, the professionals, and the college-educated.
Twitter posts feature 140 characters long, so you have to be crisp and clear with your promotional punch lines and do influencer marketing too.
However, you can add links to your posts, articles, and photos carrying every other detailed information about your relevant niche products and e-commerce businesses.
Unless or otherwise, Twitter doesn't have a long life with their posts. So ensure to post your tweets regularly and keep engaging your audience with as many posts you can make daily.
To find new customers to your business, you can use popular or product-related hashtags to capture specific topics and conversations. By doing this you engage many new users into your business.
Shopify reports Twitter holds popular niche products of retail, catalogs, home, office, furnishings, home, garden, gifts, specialty products, and etc.
Pinterest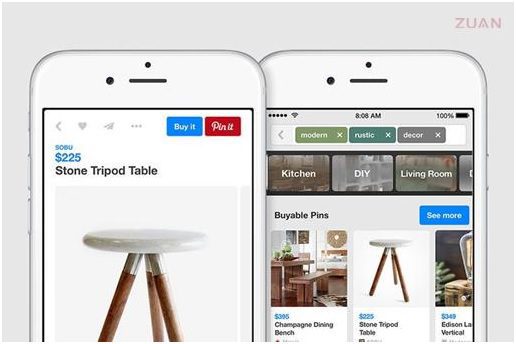 Pinterest is the ideal choice for online retailers. It has 47 million users worldwide, among that 42% of women and 13% of men. Pinterest is very popular especially 80% were women users in that particular mom's users.
Pinterest focuses on visual content and images, which is beneficial for online retailers to pin their product images and attract more audiences.
Shopify says Pinterest focuses on the areas of antiques, collectibles, service businesses, books, magazines, IT/computing and etc.
Most of the online retailers use Pinterest to showcase their new products with prices and features.
According to Shopify, Pinterest pins with prices get more likes than other visual contents for eCommerce business (which is 36% of the whole Pinterest users).
Instagram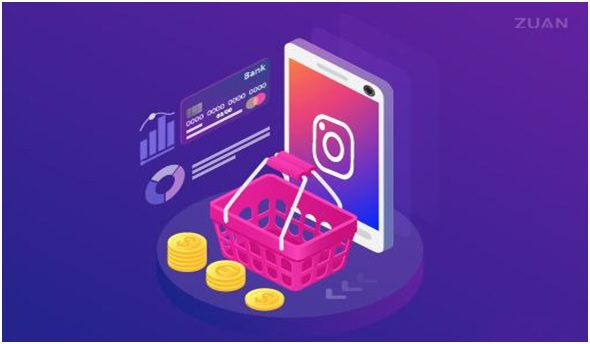 Instagram is the recent sensation among all these social media accounts, which became instantly popular and holds 300 million followers worldwide.
Instagram users are mostly adults, which is 26% of internet users. Among that, 53% of adults were between the age of 18 to 29 (22% are men and 29% are women) who actively use Instagram.
Instagram is designed to share the visual content of images or videos (less than 15 seconds).
You can invite users to collaboration with your brand and get social media influencers to help to reach out to the audience. People can photo and videos of your brand, add hashtags, comments, blog posts, and live videos of your products.
Instagram's focus is to create brand awareness for your business. The most popular industries that benefit from Instagram include, lifestyle, food, fashion, personalities, and luxury brands attract more followers on Instagram.
YouTube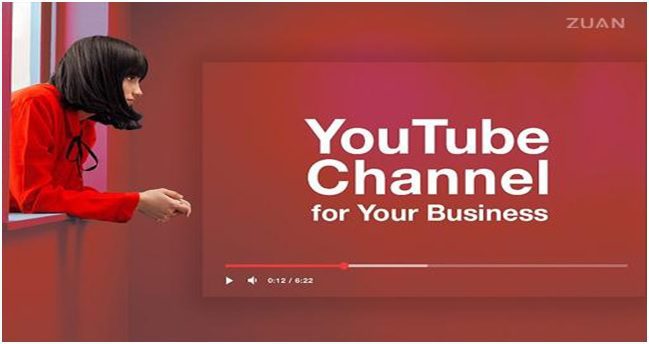 Nowadays, YouTubers are making more money than professionals. If you are a creative content creator, then it can change your life in all types of social media. Content marketing can drive sales like a pro.
YouTube has 1 billion users, it is a male-dominated channel of 31.8 million users aged between 18 to 24 (which is 98.3% of U.S. internet users).
Shopify says YouTube attracts huge audiences in the arenas of digital products, services, merchandise, and automotive products.
If your brand has to add video content and video ads for promoting your business, YouTube is the ideal choice for marketing efforts.
YouTube can build transparency for your brand, it is useful to explain how to use the product (a short demo) or how it is produced (behind the scenes of manufacturing it).
The manufacturers can build transparency and trust in their products with the help of YouTube.
To leverage your business, you can add short videos (less than 1.5minutes) about your production process for your customer's satisfaction.
Wrapping Up
In this modern world, social media has become a part of our everyday life. It provides a great opportunity for online retailers to create a brand's name, make sales, and increase loyal customers.
But many e-commerce businesses are not aware of social media benefits still. Don't worry it's not too late to start now.
You now know how social media is helping to drive traffic and sales. I hope that I have covered all the major benefits of social media on e-commerce platforms.
It's time to implement social media strategies in your marketing tactics and improve your sales. All you need to do is choose the right platform for your business and start earning more.
Stay safe, Cheers, happy reading!
About Author:-

Sajitha is a skilled Digital Marketing Content Writer at ZuanTechnologies. She holds a Masters degree in English literature and has a keen interest in discovering new ways to reach more clients through her Content. She also has expertise in thesis writing. When not working, she is fond of writing and publishing Fiction & Non-fiction books.