The Internet brought tremendous changes to activities of daily life. You can order food or even order a cab from just a simple app. You will be glad to know that job seeking and job hunting has also followed the course. You do not have to comb through numerous newspaper listings to get a job opening. If you can just connect to the internet, you can search through numerous online listings on the internet at just the comfort of your laptop or smartphone. There are also numerous apps that have been created to aid in this endeavor. This article will highlight some of the top 7 apps that will be of great utility.in your job search and job hunt.
JobAware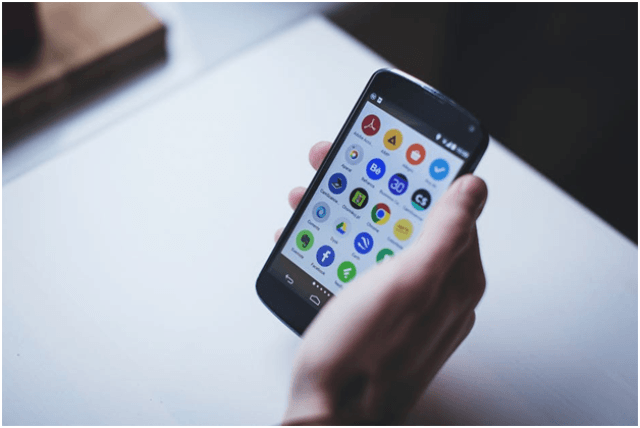 An app that you should not miss out on
(Source: https://www.pexels.com/photo/android-smartphone-technology-mobile-phone-15092/)
This is a highly ranked job search app that operates on iOS. One of its perks is that it lets you sync your job search activities on the net and on the app. It also lets you integrate with LinkedIn so as to increase your chances of success. There are also various resources that the app makes available especially those that have a positive bearing on your job search. The app is also very user-friendly. It enables you to keep tabs on the progress of all your searches. You can also make a comparison of different jobs in various localities.
Switch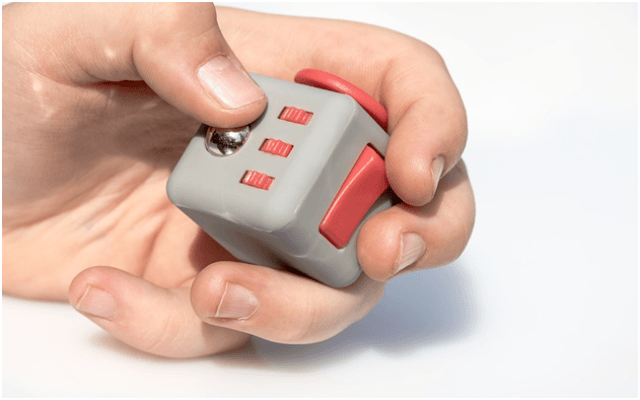 The Switch app, literally opening up opportunities
(Source: https://pixabay.com/en/fidget-cube-vinyl-dice-toys-2364075/)
This app has been likened to a contemporary job marketplace. It gives you the convenience, mobility and the ease of use that no app can give you. It has been lauded for its responsiveness as far as job searches are concerned. You will only get positions that are relevant to your skills and expertise. You can also add information from professional and social media profiles. The best thing about this app is that your identity is never revealed until you get a matching employer.
ZipRecruiter
This app has set itself above other apps. It has done so through the use of custom personalized alerts that notify a user of a new job as soon as it is posted. It gives users the interface to apply for jobs immediately they are posted. You don't even have to be on your laptop to reply to a job opening. You can do it from the comfort of your smartphone. To benefit from the great provisions of this app, ensure that you have your resume nearby. You can upload it to Dropbox, LinkedIn or Google Drive. Then when you need to post it, just import them from any of these sites. You can use a resume writing service if you require assistance on writing an excellent one. The app is much compatible across a number of devices such as iPhone, iPad, and Android.
LunchMeet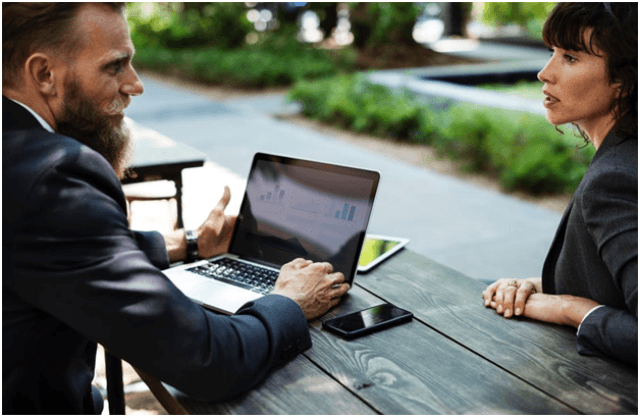 The Lunch meet app, embracing social interactions for better job prospects
(Source: https://www.pexels.com/photo/blur-cellphone-close-up-conversation-401684/)
The developers of this app understood the influence that networking has on job prospects. They also understood the difficulty that some people have when it comes to reaching out. Hence, they created an app that eased all the above aspects. The app links to your LinkedIn account and gets your info and preferences. It uses your location and availability timelines to hook you up with other people who are available. It also has an in-app messaging feature which can be used to arrange for meetings.
SnagAJob
If your aim is to work in the service and hospitality industry, then this app is for you. It can aid you to get hourly jobs in these sectors as it focuses on them. It narrows searches to include the location and the type of job.
You would be surprised that it gives you the exact location on an integrated app. When you get a suitable opening, you can save it in the app or apply it right away. There is also a provision where you sign up for email alerts for new openings.
Simply Hired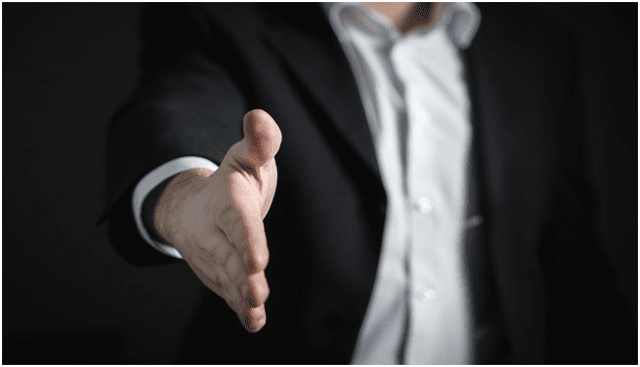 With simply hired, you are guaranteed of being hired!
(Source: https://pixabay.com/en/handshake-hand-give-business-man-2056023/)
This app has been considered in many circles as the job aggregator. It ransacks through numerous job listings from wide sources. These sources include company websites and job boards. The app lets one sort their sort their searches according to date and relevance in order to ease the process of the search and also to narrow down to likely results. The homepage of the app consists of your recent searches. The app provides a platform for one to save and also share jobs.
BeKnown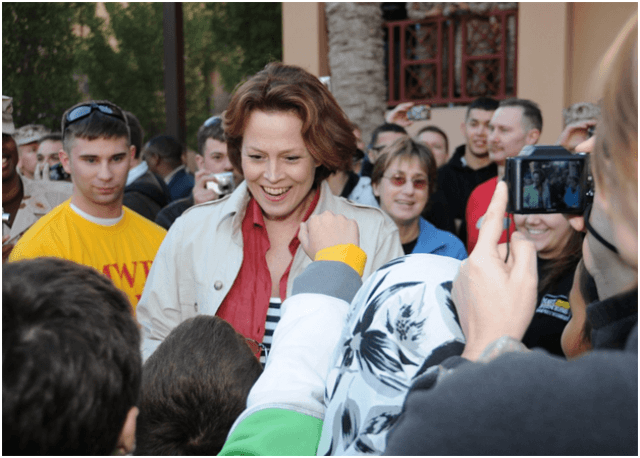 Literally, be known
(Source: https://pixabay.com/en/sigourney-weave-actress-celebrity-81878/)
This app was launched by two bigwigs in the job search market, that is, Monster.com and Monster Worldwide Inc. The app works in conjunction with your Facebook timeline. It lets you share your educational and professional history without revealing much of your social interactions. The app has some awesome features, for example, you can recommend your colleagues, firms and also learning institutions. It employs customized URLs which enhance the visibility of users on search engines.
If you are a regular Facebook user, this app can be of great help to your job search.
Conclusion
Getting a job is an easy task but with the help of the 7 apps discussed in this article, you're in a better position to know of new job opportunities as they arise and apply immediately. Utilize them effectively, and all the best in you endeavor to find a job!
About Author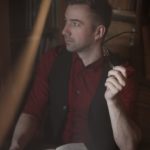 Charles is a career mentor, motivational speaker & human resources consultant with over 10 years of experience in HR sector. Charles is a lead expert at Professional Resume Solutions. Apart from career mentoring, he loves photography and football. Find him on Linkedin Twitter, Facebook & Google+.