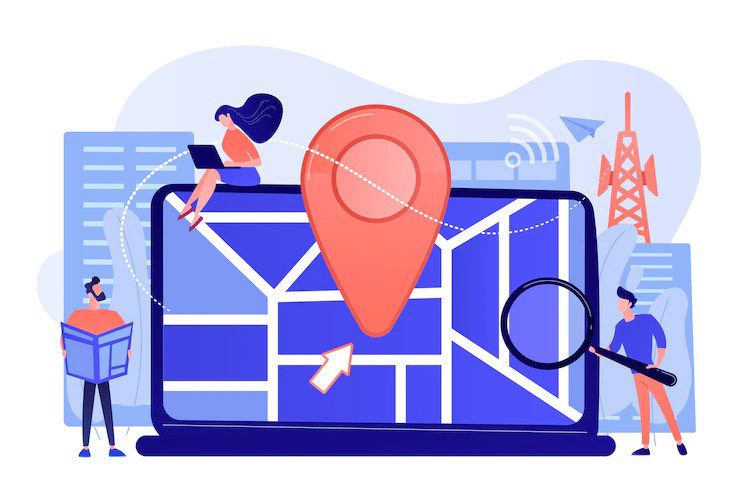 One of the benefits of Local SEO is that it generates more relevant traffic for your site. Moreover, it is also a good way to increase your site's visibility in Google Maps. To get started with Local SEO, you can hire an experienced professional or a well-established SEO agency to make your website rank well.
Knowing the local SEO importance is a must and obvious when you consider the fact that consumers are utilizing search engines more than ever before. More than half of consumers prefer to shop locally. It pays to optimize your business website for the most important search engine with the best-suited local SEO strategies.
Read along to learn the most common benefits of local SEO:
Citation Building
Building local citations are an important part of your SEO strategy. They are a great way to boost your rankings and get more online traffic. Citations also help build trust with consumers. In the digital world, people want to trust brands and also want to find the best option. Google rewards businesses that make it easy for customers to locate them. To get the most out of your citations, you must ensure they are accurate. You can do it yourself or hire a medical or dental SEO marketing agency!
You could lose potential clients and sales if your business does not have local citations. Aside from being difficult to find, you might look like an unestablished, or even questionable, company. It takes time, energy, and money. The most important thing to remember is to be consistent with your NAP. Make sure your name, address, and phone numbers are the same across all your citations.
Creating a Mobile-friendly Website for Business
Mobile optimization is a key part of any local SEO strategy that allows your business to be found easily on any device. This helps drive traffic and conversions, along with improving your SERP ranking. In recent years, mobile browsing has outpaced desktop browsing. The number of mobile shoppers is expected to rise as smart devices become more accessible. However, if your website is not mobile-friendly, you may miss out on many potential customers.
Mobile optimization is essential for all businesses, including those that do business locally. Optimizing your site for a mobile audience will boost your rankings on Google. One of the benefits of local SEO is that you can easily reach your potential audience at the right time when they need your business the most. As a result, you can boost your overall revenue.
Targeting Local People
Local SEO is an important part of your business's marketing strategy. It can help you target customers in your local area and convert them into paying customers. You can do this by improving your online presence and making it easier for potential customers to find you. An important part of local SEO is to optimize your content. The content should be optimized for local keywords and relevant to your target audience.
You need to optimize your website for mobile. A well-structured website will make it easy for users to navigate the site on their phones and computers. This will improve your search engine rankings and draw in more visitors.Local SEO importance is mostly felt when a business tries to target local people and a smaller geographical region for local business.
Increased Visibility on Google Maps
Boosting visibility on Google Maps can help a business get more traffic and sales. In order to achieve this, you will need to put in some time and effort. However, if done right, the results should be worth your efforts, and you'll be able to get significant benefits from local SEO for your business. Google Maps offers a variety of free services that you can utilize to increase your visibility. For example, if you're a restaurant, you can add a photo of your menu to your Google Maps listing.
Optimizing your Google Maps profile can be as simple or as complex as you wish. You can either manually enter the information yourself or take advantage of the automated features. The latter can be particularly useful for new businesses. Hiring a local digital marketing agency for all your local SEO requirements will give your business superior authority in the market.
Targeting Local Keywords
A business that invests in local SEO has a good chance of attracting visitors to its website. Understanding the local SEO importance and using the right local SEO strategy can bring in customers and even land your business on a tourist itinerary. The best way to do this is to understand what your target audience is looking for, which can be done through local keyword research. Updating your content with the latest and most useful keywords will make a huge difference for your business.
Identifying the most important and relevant keywords will help your business get found. Using a paid keyword research tool, you can determine which keywords are the most relevant to your local market. You can then use those keywords to boost your search engine ranking. You can even hire a well-experienced SEO agency for your business to get professional SEO services.
Generate the Most Relevant Traffic at Once
Local SEO is a way to generate relevant traffic to your business website. The goal is to increase your ranking in search results so that more people find you. With so many businesses in your local area, you need to stand out to be noticed. Fortunately, there are several ways to improve your local SEO efforts. For example, you can create landing pages for each location and use local citations to help Google verify that your site is a valid representation of your business.
The importance of SEO for small businesses are endless, and by hiring a well-experienced digital marketing agency, you can enjoy these benefits at their best. A great way to generate relevant traffic is to improve your ranking in the search engine results pages (SERPs). In the case of a local business, your NAP (Name, Address, Phone number) can affect your ranking.
List Your Business on All Search Engines
Doing local SEO is an important part of running a business today. Potential customers need to know where you are in order to contact you, and they need to be able to get directions and locate your business on a map. One undeniable importance of SEO for small businesses is that it helps them quickly reach out to their potential audiences. The more search engines you enlist your business to, the better. You can use Google, Bing, Baidu, etc. 
Google is the dominant player in local search. It uses an algorithm that focuses on relevancy, links, proximity, and reviews to determine which businesses display in their local pack. The more information you provide, the more likely you are to appear in the local pack. It's advisable to contact your local SEO agency for your digital marketing requirements.
Conclusion
Local SEO is one of the most effective ways to boost a business's online visibility. It helps increase the number of visitors to a website and improves conversion rates. Using local SEO is also a great way to attract new customers. As far as getting the benefits of local SEO is concerned, there are a few ways to do it the right way. First, you need to find out what your target market is. Knowing what your audience is interested in will make it easier to craft a strategy that is suited for your business. Fortunately, the internet has leveled the playing field. Aside from a well-optimized website, you must also use the latest and greatest marketing tools. These include social media, content marketing, and SEO. If you are a small business owner, it is time to take advantage of your locality to boost sales. Reach out to a well-experienced digital marketing agency to understand the importance of SEO for small businesses. With a little effort and a hefty dose of luck, you can be on top of your game.