Make Mobile Apps Better, Today
Mobile application development has become an artery in the body of the modern business. There's simply no getting around how important it is to have. As a developer, whether working for yourself or for an operation with its own goals, your mobile app can make or break business. It's a product that needs to work, and there are important factors to keep in mind if you want that to happen.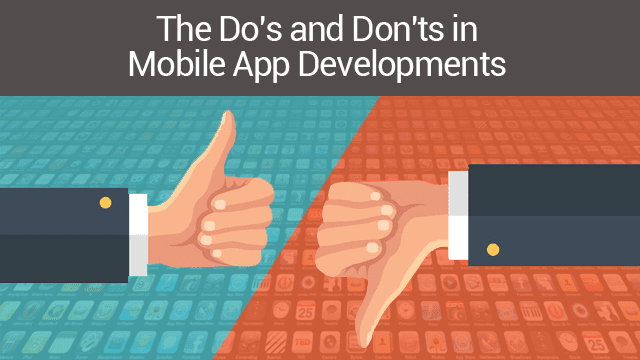 Four Steps to Mobile Application Development You Can Be Proud Of
For an industry that has come to mean so much to so many companies, the feedback on whether apps development improve revenue remains fairly inconclusive. This is understandable — the nature of these programs is that they canvas a large selection of industries, all of which have different user bases. They're also being developed by programmers of different skill levels, and for buyers with wildly different briefs and expectations. It might be easy to assume there's no solid do or don't to the creation and development of mobile apps. Today, we'll be taking a look at four critical steps to keep in mind when developing your mobile app.
Do your homework.
As with so many other aspects of running a business, deep market research is crucial to understanding your business (and understanding how to leverage it in your favor). Analyze the market and focus your attention on what competitors in your field are developing for mobile.

Specialize.
Downloading and using an application is supposed to simply your experience as a user. Trim the fat and make sure your app does what it does well.
Incorporate feedback.
The Internet puts you in contact with thousands of potential buyers, every day, which can be great for business. It's a double-edged sword, though, because they can and will report on their experience with you and your product on forums for the whole world to see. Be attentive to your users' needs, by acknowledging their complaints and suggestions, and then finding real ways to incorporate this feedback into your product, through updates.
Test (and then test some more).
Closed testing should be done at least once, and preferably by a wide user base, to make sure your app can stand on its own legs, when the launch day comes.
Budget carefully.
Apps are meant to be full packaged products that serve specific purposes. Don't assume your clients will "understand" if you push for release and there are missing functions, because you ran short on your budget. Budget ahead of time to save yourself the embarrassment of a half-done product.
Remember to market.
No matter how good your app is, and how well developed it is, if you forget to market it, it will be lost forever in the sea of competing apps. Set yourself apart by investing properly in your marketing campaign.
Change the Way You View Apps Development
Ultimately, the most important thing to keep in mind is to respect the process. Mobile application development is an industry with a lot of potential, if you create a product that is well thought out, inclusive, and functional.
Author Bio:
Martin Brown is a senior marketing executive at Top App Creators,  a comprehensive listing service that acts as a platform for app development companies to showcase their services to prospective clients. You can also follow us on Facebook.