The Very Beginning
Before we got danger high voltage game ready at our fingertips as we have now, there was the first mobile game that took the world by storm, and that was the beloved Snake that first appeared on the Nokia phones. Although there were indeed other games before Snake, this one was one of the first mobile gaming trends that created a huge player-base through its simplicity and addicting gameplay. The users had one job: guide the snake to eat all the dots on your screen and avoid hitting the walls in the process.
After Snake, the next major mobile game that was introduced to us was Tetris in 2000, the video game that rocked the childhood of so many kids beginning with 1984 when it was first released to the public. For those of you that don't know what Tetris is, we can say it's a puzzle game that requires the players to control and spin every puzzle piece that is generated at the top of the screen. The purpose was to align the pieces in a geometrical fashion and win points by reducing each level through completing the bottom horizontal line.  As the speed increased and the figures became more complicated, it was a real test of skill to think and move fast enough and reach that all-time high score.
Mobile gaming soon witnessed another game rising to stardom, shortly after Tetris, and that was "Sonic the Hedgehog" in 2001. This time you played as Sonic, who is the main character, and you had to defeat Robotnik, a doctor who became a villain and is trying to destroy the world. Mobile gaming started to take a steep rise in the years to follow and were numerous mobile games that became popular, such as Asteroid that was released in 2004. We can safely say that starting from this point, the mobile gaming genres started to diversify and appeal to larger masses of people.
As the world got into the mid-2000s, the quality of the processors and screens went a long way and improved impressively fast. This being the reason for other games to rise and grab the world's attention, such as Bobby Carrot and Word Mole. Unfortunately for the mobile gaming industry at that time, PC and console games started to evolve and get better while the mobile gaming took a hit. Only until the smartphones came to power, which took the mobile gaming future to another level.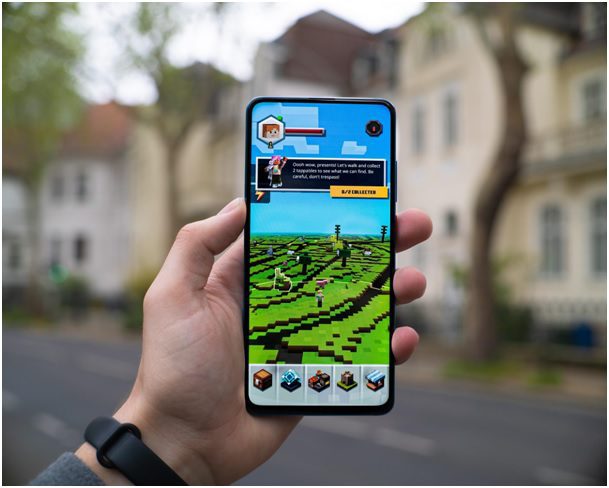 Smartphones
Although the gaming mobile future is unknown, we sure know when it started and that is when smartphones appeared. People began to realize the potential they have inside their pockets a little while after the first smartphone was introduced to the world. A big influence over the development of mobile gaming platforms is the rate at which the industry developed, which was way much higher than the consoles and PC at that time.
Because there were so many competitors in the mobile industry, the technology was constantly being improved, from one release to another. This is how we came to having high-speed internet on every smartphone and be able to do a twin spin without breaking a sweat, not like in the 2000s where you had to connect via WAP and it wasn't always a guaranteed success.
With having access to high-speed internet on your mobile phone, the games were now starting to look sophisticated and much better than before. And not to mention that you could download the games in no-time and enjoy them in a matter of seconds. According to mobile gaming news sites, this is the moment when mobile gaming became a part of any smartphone, as the games were no longer just an ad and they became a feature. A very important shift in perspective. Also, correlated with the wider availability of data packages all around the world, enabled users to download more even outside Wi-Fi. The inconvenience of being tied to a Wi-Fi connection to enjoy your favorite games was removed by more GB included in mobile operators' offers all across the globe. Not to mention that things are just about to improve with the launch of 5G and all the benefits that will come out of that!
Candy Crush Saga was the mobile gaming version of its PC big brother "Candy Crush". Candy Crush came and took the mobile gaming by storm, as tens of millions of people enjoyed matching 3 blocks of the same color in a race for points. Similar games were released after, adding to one of the largest mobile gaming genres of the moment.
Mobile Gaming Trends
Because we live in a constantly changing world, the mobile gaming experience will completely change in a couple of years. One of the latest trends is mobile gaming on PC and we can see why it was grown so much. For years the industry tried to bring successful PC games to mobile devices, and now users want the opposite as well. Not to mention all the cross-console trends that are rapidly starting to enjoy a lot of popularity.
Mobile gaming on PC has started to receive higher and higher demand over the last couple of years, and now you can find several quality apps that will help you emulate the mobile games to be played on PC. It is a nice feeling knowing you can enjoy the same mobile gaming esports on any device you own, whenever you want. Not only can you play the games on your phone now, but you're also able to start betting on esports with your mobile phone too. What a time to be alive!
Now, we recently got to witness the rise of Virtual Reality and the devices that come along, such as the VR glasses that have already been optimized for the latest devices. That is a field that has yet to reach its peak and we are excited to see what else does the gaming industry has in store for us. VR has unlimited potential and scientists are determined to bring out the best of it.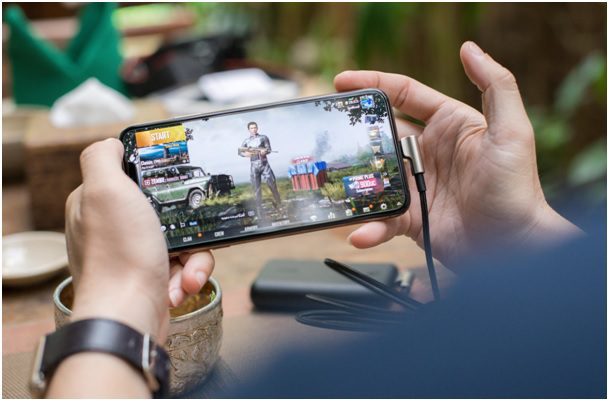 Conclusion
Mobile gaming had some humble beginnings and now it has turned into one of the most successful industries in the world, returning profits of billions of dollars yearly. We were able to witness the exponential growth and now we are curious to see what is the next big thing in mobile gaming. How has mobile gaming influenced your childhood? What other mobile gaming facts and stories would you add to our list? Do you remember what was the first game you ever played on a mobile device? It's a very nice trip down memory lane and, who knows, perhaps it'll even make you play one of your childhood favorites again!
About Author:-

Chris Delgado is a Junior Copywriter with high ambitions and an undivided passion for gaming. He is currently studying to get his degree, and his future prospects revolve around marketing and financial writing. In his spare time, he is a dedicated volunteer at a local homeless cafeteria.