After announcing a slew of new features and the launch date of Windows 10 as July 29, Microsoft posted the system requirements of the OS on its website. The firm also listed the features users will be missing when upgrading to the new OS, and what software or hardware would be required to use other Windows 10 features. It also detailed how updates will work for Windows 10 Home, Windows 10 Pro, and Windows 10 Enterprise users.
In its 'Feature deprecation section', the Redmond-based tech firm lists several features not present in Windows 10 that most Windows users are used to. This includes the removal of the Windows Media Centre for those users upgrading from Windows 7 Home Premium, Windows 7 Professional, Windows 7 Ultimate, Windows 8 Pro with Media Centre, or Windows 8.1 Pro with Media Centre operating system on their PCs. They would also need "separate playback software" to watch DVD content.
For Windows 7 users, there will be no desktop gadgets with Windows 10. Games including Solitaire, Minesweeper, and Hearts will also be removed in the new OS and will be replaced by "Microsoft Solitaire Collection" and "Microsoft Minesweeper."
Floppy disk users would need to install extra drivers from Windows Update or from the manufacturer's website. Also, Windows Live Essential users would see their OneDrive application replaced by the inbox version of OneDrive.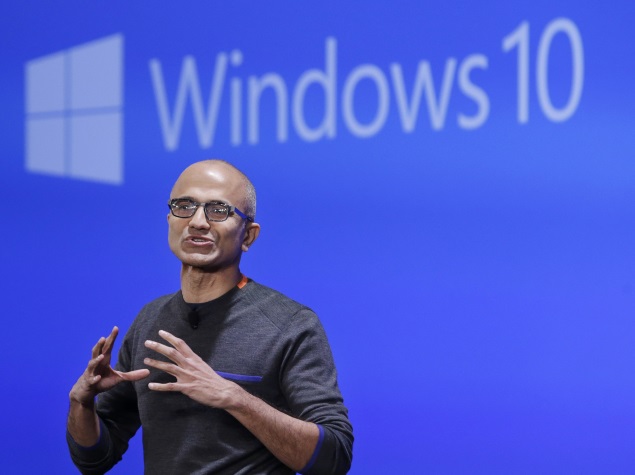 Windows 10 users would also need some "additional requirements to use certain features." Not all users will get Cortana on day one, as it would be available with the OS in United States, United Kingdom, China, France, Italy, Germany, and Spain initially. Also, for better speech recognition, the PC device should include a "High fidelity microphone array" and "Hardware driver with Microphone array geometry exposed" as per Microsoft. A specialised infrared camera would be needed for facial and iris detection unveiled with Windows Hello, alongside a fingerprint reader that supports Windows Biometric Framework in the new OS.
While the Continuum feature will work automatically on tablets and 2-in-1's with GPIO indicators or those who have laptop and slate indicator, users without these would have to manually turn on the "tablet mode" via the Action Center. Furthermore, Music and Video streams of Xbox Music and Xbox video will stay limited to select regions.
Also See:How to Reserve Your Free Windows 10 Upgrade
For two factor authentication security, Windows 10 would demand a finger print reader or illuminated infrared camera, or a phone with WiFi or Bluetooth capabilities, and would use a PIN. The Device Guard would need certain requirements. List of requirements for W-Fi printing, Bitlocker, device encryption and more can be viewed on the website.
As for updates, in case of Windows 10 Home users, updates from Windows Update service would be installed automatically with the new OS. Windows 10 Pro and Windows 10 Enterprise users would however have the option to defer the updates.
Microsoft has also detailed the system requirements for Windows 10 PCs and tablets. The devices should be running the latest version of Windows 7 Service Pack 1 or Windows 8.1 Update to upgrade. The list also mentions 1GHz or faster SoC; 1GB RAM for 32-bit or 2GB RAM for 64-bit OS version; 16GB of inbuilt storage for 32-bit or 20GB for 64-bit; DirectX 9 or later version with WDDM 1.0 driver, and a display resolution of 1024×600 pixels.
Source:- NDTV Gadgets