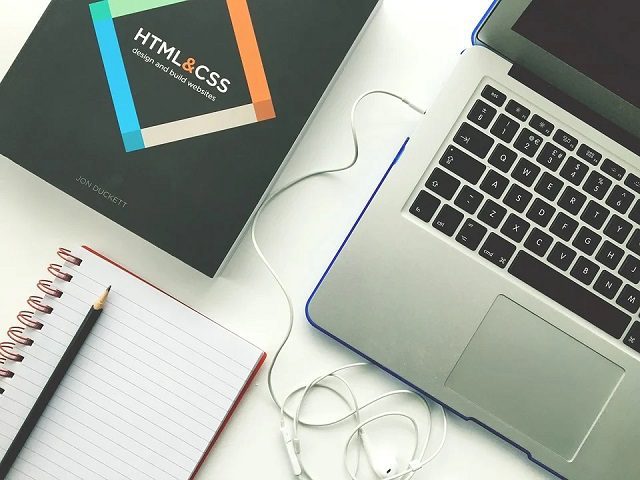 The rise in popularity of social media sites such as Facebook, Instagram, Twitter, and Snapchat has made the online world come alive, with more interactions than ever before. It has reshaped how society operates and how individuals live their lives. But more interestingly, it has slowly impacted how businesses use the web, interact and reach customers, and create their business websites.
The rise of social media fundamentally changed a typical buyer's persona. Consumers now have the capabilities to interact with businesses through many different channels that never existed before, making it all the more challenging for businesses when it comes to attracting them. Social media platforms like Facebook, Twitter, and YouTube offer a great way to do this. In an era of social media, company profiles are no longer an option, it is a necessity. Because of this, corporate websites have had to rethink their strategy and modify their design to take into account the impact of social media on businesses.
SITES THAT ALSO PROMOTE SOCIAL MEDIA
Social media has brought many changes in the world of web design. Most companies now have official social media pages on at least one platform. The home page of most corporate websites contains links that are aimed at drawing attention to the company's presence on social media. It also serves to encourage visitors to connect and interact with the company on those platforms.
You probably noticed a lot of business sites have Twitter or Facebook follow buttons embedded at the top or bottom of the home page. This has become the new norm for website designers for commercial sites seeing that there is a great need to let visitors know that the business has a social media presence.
BEAUTIFUL SOCIAL MEDIA PAGE DESIGNS
The advent of social media made it possible for websites to become more vibrant and interactive like never before. Besides, creating a beautiful website is necessary to make the company or brand look impressive and appealing. Corporations need to design how they want their business and products to appear to their target audience.
As an example, if a company wants to make its business available on Facebook, then designing a great Facebook fan page is a must. The same strategy can also be implemented on Twitter and on Instagram, as well as other social media platforms. As a general rule, social media profiles should be designed with the idea of attracting users as its immediate results.
INTERACTIVE DESIGN
Social media helps to make any business influential with engaging and interactive content. This is where an interactive web design serves the majority of its purpose. Web designers should describe and outline the site as well as the social networking page for interactive businesses. This way, it helps to get important information out to customers.
USING IMAGES FOR COMMUNICATION
Social media has greatly influenced how companies conduct their business. Sites like Facebook, Twitter, and even Instagram are the ideal platform to connect with their potential customers. Through these platforms, companies can provide their target audience with the right information they are searching for. In addition, these platforms will allow e-commerce sites to decide how they should plan to improve their brand.
With design in mind, it should be done in such a way to encourage interaction with thousands of target customers. Almost all corporate platforms will need to use images. The images employed should be expressive enough to convey the information the company wants to impart to its customers. Designers should also focus on creating beautiful images that meet the requirements of different social media platforms.
DESIGNING ADS FOR DISPLAY ON SOCIAL MEDIA
At the moment, Facebook holds the number one spot with 2.5 billion users with no signs of slowing down. Businesses have turned to social media to reach almost everyone. Major social sites like Facebook and YouTube are providing businesses with the tools they need in order to target the right audience, i.e. how to buy youtube subscribers.
Social media is fast becoming the number one place where consumers flock to when it comes to looking for products and services. Not only are people turning to social media to connect with their friends, read the latest news, follow pages related to their interests, but they also use it to connect with their preferred businesses.
The designs for ads should, therefore, be optimized on each social media platform. It should be designed in such a way to grab the attention of users and encourage them to click on the ads. Designers can also produce content that is related to the ad campaign. For example, a banner used for the business's official Facebook page.
SOCIAL LOGINS
Social logins are an easy way for visitors to connect with the business. Adding one on your website will make it easy for them to connect with the business and at the same time create an internal community which is a great way to share ad campaigns and specific content. But try to avoid asking people to fill up forms as this can greatly discourage them from pursuing a relationship with the business further.
SHAREABLE CONTENT
When it comes to sharing, people love to let others know the contents that they like. For businesses, this is great news for businesses as they can start designing their content to be easily shared on social media platforms. Shareable content can range from pictures to blog posts. Designers can embed share buttons at the bottom of a container so it only takes a few clicks for them to share the content on their profile.
There is a noticeable shift in how businesses handle their marketing strategy. Most corporate websites already have Facebook or Twitter clickable links on their home pages or in their menus, headers, or footers. This practice is exceedingly becoming commonplace and companies understand the need to include links to their social media pages to inform people of their campaigns. Designers should also be proactive at making the sites they build as social media friendly as possible.