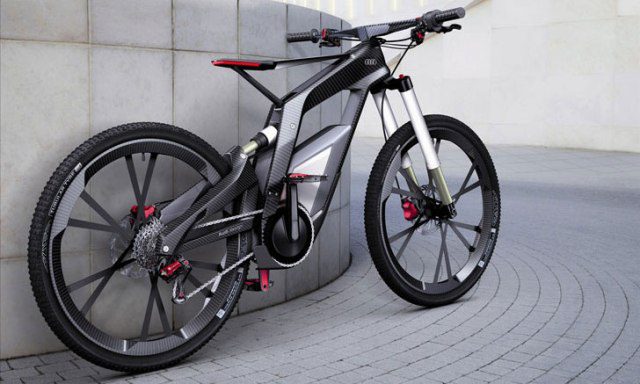 With the sales and the use of e-bikes booming in recent years, the young and old people who are choosing to ride electric bikes as an eco-friendly and efficient alternative to driving their cars, traveling in public transport, cycling or walking are becoming growingly demanding.
Recently, at the E Bike Days exhibit which took place in the Munich Olympic Park in Germany, the leading manufacturers and experts in the field of electric bikes discussed and showed off the latest tendencies and trends in the production of e-bikes. Nowadays, hundreds of producers are making electric bikes, and they are gradually becoming more efficient, more comfortable as well as better looking and diverse.
Here are the main trends in the world of electric bikes for 2018
1.They are getting lighter and much more attractive
With more people interested in purchasing an affordable, light and good-looking e-bike, manufacturers are working on reducing the weight of their e-bikes. The use of aluminum, titan or carbon for the frames and components helps reduce the weight of the otherwise quite hefty electric bikes. Nowadays, you can buy an e-bike with a frame which weighs as little as 3.5 lbs.
To make the e-bikes look more attractive, producers have started integrating the battery into the frames in order to make them less visible which is another trend we are noticing lately.
2.The variety of the different types of electric bikes is growing
The e-bike market is becoming increasingly colorful. There are e-trikes, e-bikes, electric bikes made in Harley Davidson chopper style, and many others. The beautiful vintage models are growing in numbers and types as well. Some electric bike manufacturers are even offering e-bikes which can be charged via solar power, which makes them completely sustainable and a perfect solution to the problems with environmental pollution.
3.The increasing use of extra batteries for extending the range
More manufacturers and retailers are offering range extenders. Some offer e-bikes which have an option for mounting a second battery on their down tubes. Bosch has created a Dual-battery system which can be used for intelligent switching from one battery to the other during a long ride.
People want to extend the range of their e-bikes as they want to use them for longer rides and to get even further than they are able to now.
4. Automatic transmission for e-bikes?
Yes, this is a thing! Continental has created the first automatic transmission for e-bikes, which allows riders to ride without having to shift gears. The motor adapts it gears in accordance to the cadence. Since cars with automatic transmission are preferred by a large number of people, especially in the US, there is no doubt that the e-bikes with automatic transmission will become a hit pretty soon too.
5. Shared riding, leasing and renting
E-bike rental services are booming in Europe and around the world. More people who are looking for cost-efficient and eco-friendly ways to travel choose to rent out electric bikes when they are traveling to other cities or countries, instead of renting a car.
Also, there are companies which offer e-bike leasing plans. Bosch, for example, took advantage of this last year and offered its more than 100,000 employees access to e-bikes and regular bicycles on a leasing scheme. The engineering giant is doing this both to help the environment and the problems with traffic congestion in Germany but also to encourage their employees to stay fit and healthy by cycling to work.
Electric bike share rides are also increasing their popularity in the US after becoming popular in Asia and in Europe. Uber has already acquired one of the biggest e-bike share ride services Jump Ride and offers its customers in Berlin as well as in San Francisco and other cities to find the closest available electric bike of the service and to use it to get to the destination of their choice. This is done via the Uber app and is becoming increasingly popular.
Such services are already widely used in China and other Asian countries, as well as in Europe.
In conclusion
It is obvious that electric bikes are not just a fad which will quickly go away. The developments in the e-bike industry are growing at a rapid rate. E-bikes are getting lighter, prettier and with much higher ranges.
There are so many different types of e-bikes offered at the moment, that that is one suitable for just about anybody around the world.
More people are turning to e-bikes for their daily commutes, as well as for running errands or traveling.
And this tendency is not surprising. Electric bikes are easy to ride, they get you wherever you want much faster, they are eco-friendly, they help reduce traffic in big cities, and they can be used even by older people or by people with health issues which do not allow them to ride regular bikes.
So, it seems that electric bikes are quickly becoming the most exciting form of transportation around the world. Hopefully, more city and country authorities will start realizing the importance of building suitable and safe infrastructure for the growing army of e-biker out there! And that they will start promoting the use of electric bikes instead of cars which run on fossil fuels, which are causing a huge negative impact on the environment and on the air we all breathe!