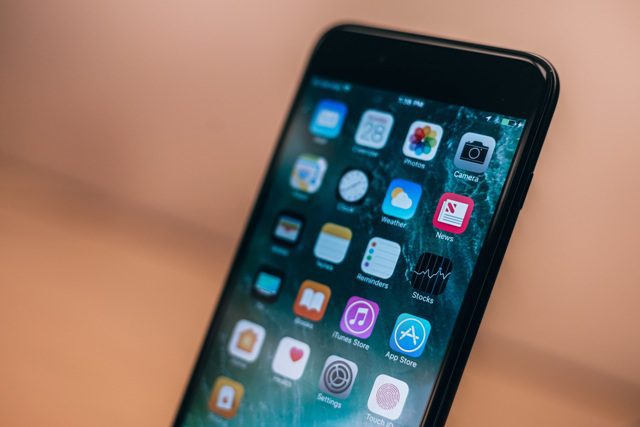 Smartphones have become the center of activities for netizens. In the contemporary digital world, businesses have started building mobile apps to reach far spread customers, and reap more profits. Considering the increasing demand of mobile apps, you should know about the best apps that can provide you with emails, entertainment, thrill, and great experience. In this article, we are going to reveal the leading games and apps that will allow you to get the best out of your smartphone.
Above all, these apps will provide you with assistance when you need to communicate, socialize, design, or secure your phone against a wide range of cyber threats. Read along to discover the best games and apps for your phone in 2019.
Best Apps for Gaming
Following are the best apps for gaming in 2019:
Asphalt 9 – Legends
Asphalt series has always been amazing for racing fanatics and motor heads. The Asphalt 8 Airborne had already revealed the massive fans' base of the title. The Asphalt 9 is another great title, offering more than 49 cars, thrilling challenges, and great content to explore. Moreover, the game offers multi and single player mode and much more. The graphics are impressive and game is free to download. The single player mode offers superior experience to automotive fanatics.
Clash Royale
Clash Royale is one of the most popular game for smartphones. The game is built by none other than the developers of Clash of Clans. The in-game experience comprises of cards collection, deck building, one-on-one duels, and much more. Player can achieve trophies through winning. Likewise, losing leads to loss of trophy. Gamers can build clans, share cards, and battle with the other clan mates.
The game offers various chances to discover fresh cards. The offers a solid card game experience as is considered as the best alternate to Hearthstone. If you do not find Clash Royale interesting, then Supercell is a suitable choice.
Hearthstone Heroes of Warcraft
This game is more of a card dueling game that allows unlocking cards, building decks, and combatting with opponents through utilizing the your deck. A player can create various decks. Blizzard ensures regular updates, offering fresh cards and media. A player can log into their either account on a mobile or PC. In case, you do not wish to battle real player in the PvP mode, then you can combat robots for practicing. The game is free to download and play, and has a large number of users around the world. The game is surely one of the best titles for smartphone.
HQ Trivia
HQ Trivia is a fresh trivia title. The game requires players to play at the same instance. A host is responsible to ask different questions requiring people to answer in real time. In essence, there are about twelve questions in a round along with a ten-second timer for every question. If you face problems in game due to network issues then you can use one of the speed testing apps to optimize your internet. Those who leave the standing after answering twelve questions split winnings.
PUBG
PUBG is one of the games that earned a massive reputation in very short span of time. The game stands as the leading mobile shooting game. It offers 100-player duel in an island. The gamers achieve an opportunity to collect items such as vehicles, weapons, and gears. Player can enjoy the game, as the last man standing is the winner. Moreover, the Lite version offers lower quality graphic, less players, and much more. User having low-end devices can download the Lite version of PUBG.
Mobile Security Apps
Following is the app to secure your mobile device:
AVAST
AVAST has recently come into the bigger picture. The antivirus software has proven to secure mobile devices against a broad range of threats. That being said, users can download and install AVAST to protect their devices against malware and more vulnerabilities. The leading Web Development Company in Australia suggest users to equip their devices with reliable antivirus software, protecting their privacy and data from cyber goons.
Social Networking Applications
Following are the best social networking apps for your phone in 2019:
Facebook
Facebook is the leading social networking website that has about 97.6 percent reach worldwide. The app is said to be must install app. With having more than 1 billion subscribers around the world, Facebook provides fans with a great medium to share moments and convey message to an extensive audience's base. Facebook has provided fans with a medium to share their emotions, send message, and receive like comments on media. Many people find their day to be incomplete without scrolling through newsfeed eve.
Instagram
Instagram on another hand is a remarkable social media network that serves more than 117m subscribers in the US. Moreover, Instagram offers fresh hashtags that help in delivering a post to an audience located in far spread regions. Moreover, the app allows development of captions, entertaining followers. These are some of the features that has made Instagram a preferable social media network.
About Author:-
Gerry Wilson is a technology freak and a passionate blog writer who loves to write about technology/Apps/Business related articles. Follow @GerryyWilson on twitter for further details.