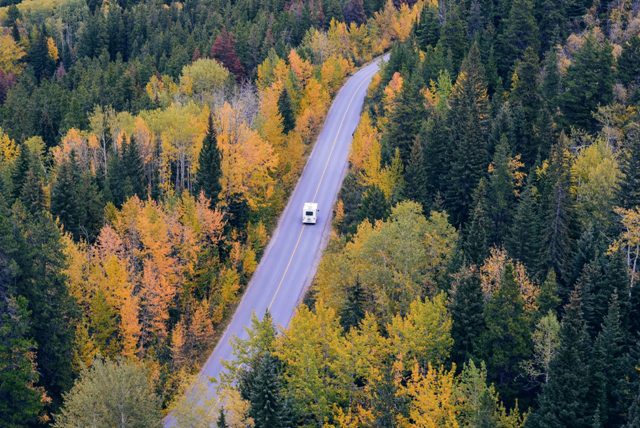 Most new or used RV's do not come with all the necessary accessories. It is up to you to supply the tools to make your journey on the road stress-free. There are many RV accessories that are life changing, everything from a water pressure regulator to a GPS. These accessories will allow you to enjoy more of the perks of RV living and prevent you from sending your vehicle off for repairs.
For your convenience, we have compiled a list of some of the must-have RV accessories.
Water Pressure Regulator
Water can be your RV's biggest nightmare. If it is too high, it can cause one of your lines to burst. This could result in the flooding of your RV. To avoid this, invest in a quality water pressure regulator. Choose one in particular that allows you to both monitor and manually input the amount of pressure your RV can withstand.
Water Hose
Set aside one hose that is dedicated to drinking water. You can use it to fill your holding tank or to connect to city water while staying at a campground. Any 25' hose will work and it may be a good idea to have two in case you need extra length.
Sewer Hose
An RV isn't glamorous. This will be one of your least favorite areas to deal with but it is the most important one. To avoid a bad RV sewer hookup story, purchase a durable hose that is leak-proof. This is an area of the RV will you will want to invest some of your hard earned money on.
Septic Safe Toilet Paper
This is an item commonly forgotten by the RV traveler. If you use normal toilet paper, you may run into issues of clogging. If you aren't a plumber, you may have to become one because of this. Buying the correct toilet paper will keep your lines and tank running smoothly.
Macerator Pump
In addition to a quality sewer hose and septic safe toilet paper, you will want to purchase a macerator pump for your RV. This will help your process of emptying your tank greatly. It will pump the waste up out of your sewage house rather than you having to maneuver the hose by hand.
This pump makes dealing with waste easy and hassle-free. You can empty a 30-gallon tank with a pump in less than 3 minutes. This gives you more time to enjoy the outdoors and less time battling with sewage.
Chocks
This is an accessory you may give a pass on unless you have a travel trailer. These are blocks that will keep your RV in place when you have no automatic break. If you do have an automatic brake, chocks will still provide you reassurance that your RV won't be going anywhere.
Levelers
When parking at campgrounds, your RV is likely to not be perfectly level. This becomes an issue not only for your comfort of being inside the RV but also with your refrigerator specifically. If a fridge is not leveled, it can easily stop working. This isn't an inexpensive replacement so to avoid this have a proper leveling system.
There are several ways to effectively level an RV. You can place a stick on level on the outside, dig deeper holes for the wheels, or use leveling blocks or ramps.
Shore Power Cord
It is crucial for your RV to have power. You will need to run your appliances and other systems. Traditional extension cords that you find in a home are usually not recommended for an RV. A 50amp or 30amp is best suited for your vehicle. This will avoid any chance of a fire hazard and be powerful enough to run all your things.
GPS
With any form of transportation, a GPS comes in handy. While on the road in an RV, you will want to know how to get to your destination using the best route. Your vehicle is large and it will be difficult to turn around if you were to get lost.
By using a GPS, your route is calculated before you depart. Most models can also track your vehicle so you can know it's located if stolen.