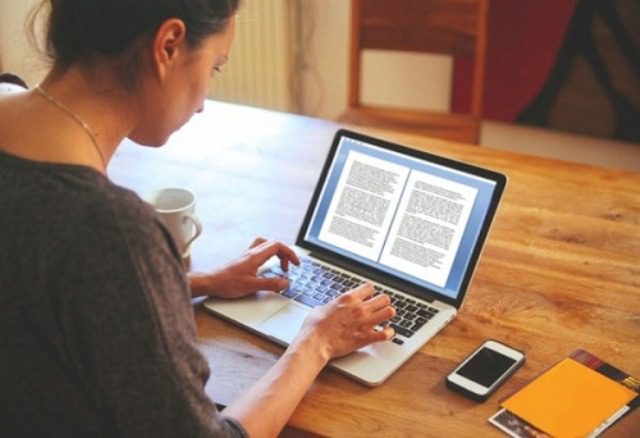 Even the most technologically advanced, multi-million corporations have been known to lose millions due to a lack of advanced technology for proofreading automation, within their packaging quality control workflow. They have spent years, wasted a lot of time and money, trying to work through the process manually and looking for a way to improve their system.
The invention of proofreading automation software has made proofreading that much easier and faster. Unlike tools such as a diff checker, a proofreading automation platform integrated with the company workflow, combined with all of the tools necessary for an efficient packaging quality control system. It has helped companies such as Coca-Cola, Johnson & Johnson, Nestle, save huge amounts of money.
Is it really possible to automate the proofreading process at each phase?
Many businesses have posted this question. Initially, there was a lot of skepticism that this new technology is in fact so promising.
So who was to dare use it first and give it a test run?
As clients began to roll in, huge corporations joined the club too. Giving the proofreading software the chance to prove its abilities.
A number of case studies provided in-depth detail of how an automation platform helped many companies improve their workflow, solve challenges, reduce risks, and save time and money.
Clondalkin challenge – proofreading automation for artwork inspection

A Pharmaceutical company, "Clondalkin", needed to solve the challenge of finding the best solution for standardizing an artwork inspection solution. They chose Global Vision software, the company behind the proofreading automation and an all-in-one platform.
"We chose Global Vision because the software was the only solution capable of handling the complexity of our pre-press files. The software found exactly the errors we were looking for and was capable of producing detailed Quality Control (QC) reports for both internal use and our customers. Global Vision also has a partnership with Esko, providing capabilities to integrate with our Esko WebCenter and Automation Engine workflow."
– Mark King, Prepress Manager, Clondalkin.
Bemis Co – finding a proofreading automation solution for catching errors on packaging files
Bemis Co., a global leader in the packaging industry, in partnership with a number of global consumer and food production businesses, such as; Kimberly-Clark and Procter & Gamble.
They needed an effective solution for catching errors on Packaging Files through each phase of the production process. So, they chose Esko Automation with the Global Vision proofing system.
"For example, in our order entry process, we create orders like anyone else and generate a PDF file from it. If someone else touches the order and adds something unwanted, we can detect those changes in the order," says Hochhausen.

"What I like most is the speed we can get along with the confidence that nothing has changed – other than those elements that the client has requested. I would say tasks like the barcode check, alone, saves us ten minutes per job. Before we were checking the print and scanning the proof. We were walking away from the desk to scan the proof and manually check the barcode. Now it is done automatically," adds Hochhausen.
PBI/Gordon Corporation – getting a better solution for verifying Master, Container, and Specimen Labels
PBI/Gordon Corporation, a national leader in agricultural and pest management products and services, from Kansas City needed a better, more efficient and secure solution for verifying Master, Container, and Specimen Labels.
Before choosing the Global Vision proofreading automation solution they had to manually proofread all text documents and files, which was a daunting and time-consuming task.
"The manner in which differences between two documents is displayed is quite clear. More importantly, it's easy to identify critical differences." – Doug Soper, Regulatory Specialist

"I was able to verify a 90 page PDF Container Label in a fraction of the time it usually takes! Without Docu-Proof Enterprise™ the job would have taken hours, possibly spread across multiple people, and the final proof wouldn't have been as good." – Doug Soper, Regulatory Specialist
The list of proofreading automation software success stories continues
The above-mentioned are just a fraction of businesses the Global Vision proofreading automation software has helped improve the packaging quality control process.
Global Vision's software has conjured cutting-edge technology into industries across the globe.
The software can be implemented as one standalone solution; Text inspection, Graphics Inspection, Barcode Inspection, Braille Inspection, Spelling Inspection.
Also hardware, through Print Inspection, Braille Verifier, Counting Verifier.
But the most comprehensive tool is the all in one platform which guarantees maximum reduced risk and justified ROI.
This is a huge thing for large corporations, who depend on a good packaging quality control system, for the sake of reduced risks of money losses and the improvement of process efficiency.
About Author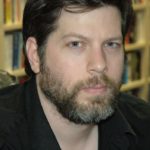 John Alex is a freelance writer, experienced blogger, and a professional social media coach. Currently, He's working with Bubblelocal.co.uk. Furthermore, John assists in the business creation and control social media content planning.