In recent past years, there has been a great evolution in the field of software testing. Heading into 2019, where we can expect to reach even more critical milestones in the IT industry, as several new software testing trends are emerging.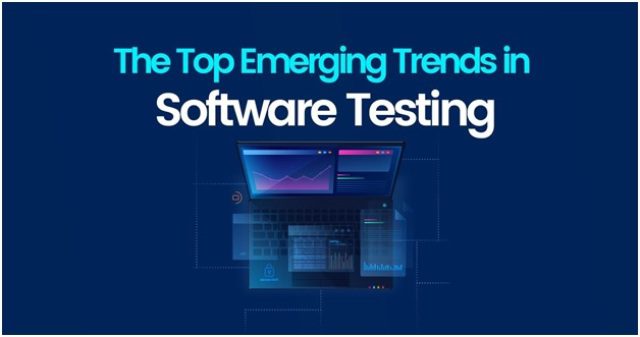 Keeping this in mind, here are the top trends of software testing in 2019 that can shape you in the future.
Are you Ready to Check the Impressive Software Testing Trends for your future?
Currently, we witness enormous changes in the technological advancements as the world is becoming more digitized.  So everyone must know the evolving Top Software Testing Trends to anticipate in the coming years. Let's get started!
1. Agile and DevOps
Many organizations today have embraced Agile as a response to constantly changing requirements and DevOps as a response to the demand for speed.
As DevOps involves rules, practices, processes, and tools that help in integrating development and operation activities. This in order to decrease the time starting from the development to operations. Also nowadays, DevOps has become a widely accepted solution for every organization, which is looking at different ways to reduce their software lifecycles starting from development to delivery and operation.
So, the adoption of both Agile and DevOps helps the software development teams to quickly develop and deliver quality software, which in turn is also known as "Quality of Speed". It is also noticeable that this adoption has gained much interest over the past five years and continues to intensify in the future.
2. Test Automation:
In order to execute DevOps practices efficiently as well as effectively, many software teams can't ignore test automation because as it became an essential element of the DevOps process.
Also, automation testing gives opportunities to replace manual testing.  Thus, considering test automation an important element of DevOps, at a minimum, most regression testing must be automated.
Given the popularity of DevOps, but the fact that test automation is underutilized, with less than 20% of testing is automated. So to better utilize the automation testing, advanced methods and tools should emerge coming projects.
There are already some popular automation tools available in the market such as Selenium, Katalon, and TestComplete. This continues to evolve with new features and aspects that make automation much more easier and effective.
3. API and Services Test Automation:
Disassociating the client and server is today's evolving trend in web design i.e. both Web and mobile applications.
API and services both are reused in more than one application or component. These changes require the teams to test both API and services independently from the applications using them.
While using API and services across client applications and components, then testing them becomes more effective and efficient than testing the client. The trend here is that the need for API and services test automation continues to increase constantly, possibly outpacing that of the functionality used by the end-users on user interfaces.
Therefore, having the right process, tool and solution for API automation test became more critical than ever. Hence, it is worth your effort in learning the best API Testing Tools for your testing your upcoming projects.
4. Artificial Intelligence for Testing
As we know, the approach of artificial intelligence and machine learning (AI/ML) in the software industry is not new. But the recent advancements in AI/ML with a large amount of data available pave a gateway for new opportunities to apply AI/ML in testing.
However, the application of Artificial Intelligence and Machine learning in testing is still in the early stages. There are organizations that still find better ways to optimize their testing practices in AI/ML.
As AI/ML algorithms are developed in a way to produce better test cases, test data, test scripts, and reports. Thus, Predictive models will help you make decisions about where what, and when to test. Additionally, Smart analytics and visualization, in turn, support the teams to notice faults, to understand test coverage, areas of high risk, etc.
As many Software testing class and software testing institute convey that they have hopes to see more applications of AI/ML in addressing problems such as quality prediction, fault classification, test case prioritization, and assignment in the coming years.
5. Mobile Test Automation:
Currently, the trend of mobile app development continues to grow rapidly as mobile devices are now increasingly becoming more capable.
Also to completely support DevOps, mobile test automation should be a part of DevOps toolchains. However, the utilization of mobile test automation is now currently very low. This is due to the lack of methods and tools.
But the trend of automated testing for mobile apps continues to grow rapidly. This trend is coming into force for the need to shorten the time-to-market and more advanced methods and tools for mobile test automation.
Thus, many software testing courses say that the integration between cloud-based mobile device labs like Kobiton and test automation tools like Katalon will help in bringing mobile automation to a new level in the coming years.
6. Test Environments and Data:
There is a continuous growth of the Internet of Things (IoT). That is more software systems that are operating in numerous different environments. This probably places a challenge for many testing teams to ensure the right level of test coverage. Also, when applying to test in agile projects, the lack of test environments and data is being a top challenge.
Thus, we will notice a growth in offering and using cloud-based and containerized test environments. Therefore, the reputed software testing training institutes implies that the application of AI/ML to produce test data and the growth of data projects are some key solutions for the lack of test data.
7. Integration of Tools and Activities
For application lifecycle management, it is tough to use any testing tool that is not integrated with the other tools. Therefore, every Software team has to integrate the tools that are used for all development phases and activities. Because of this, many multi-source data can be collected together to apply AI/ML approaches effectively.
For Instance, if you are using AI/ML to detect where to focus testing on, that not only requires data from the testing phase but also from the requirements, design, and implementation phases.
Along with the trends of growing transformation towards DevOps, test automation, and AI/ML, we will see many testing tools that allow integration with the other tools and activities in the upcoming ALM.
Final Thoughts:
As we live in a world of unprecedented exponential changes that are driven by digital transformation and technologies. The above are the Emerging Software Testing Trends that one must know in 2019
Therefore to dominate the software testing industry, every organization and individual must keep themselves aware of the developments in the industry.
To keep you with these trends, you can also make use of Software testing online courses. This would give the opportunity for every organization and team to stay ahead of the curve.
About Author:-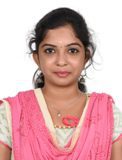 Janani is working as a Digital Marketing Content Manager at Zuan Technologies. She is keen to explore new and better avenues for doing digital marketing. Her research-based content writings validate contemporary techniques used in marketing. This, in turn, encourages digital marketers. Also, users are tempted to explore new products.