The year 2021 is almost upon us. With it comes another year to boost your web presence.
Whether you operate a professional or personal website, it's vital to select a Utah Website Hosting platform that identifies with the latest hosting trends. By doing so, your website is bound to run fast, become very secure, and regularly online.
Therefore in this article, we will take a deeper look into web hosting trends that are bound to be implemented by top web hosting providers in 2021. Besides this, you can also visit indexsy to learn more about the different web hosting companies.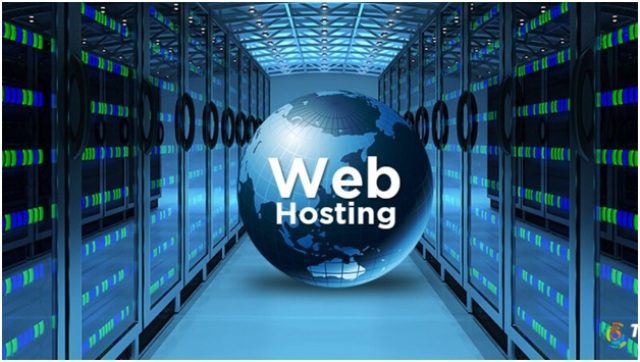 Green Web Hosting
Green web hosting is an eco-friendly hosting that aims to make the environment more friendly. Many companies offer low carbon/sustainable, as well as free hosting. Green web hosting makes it possible for us to host a safe website with not much impact on the environment, thereby enabling users to focus less on power usage and data storage and instead of being in charge of their carbon footprint by utilizing web low carbon hosting services.
Green web hosting is a fast-rising market in the web hosting industry. It seeks to enable an environment that serves as a friendly solution for web hosting. Websites that make use of green energy and reusable resources will appear as green sites on search engines thereby giving your website more credibility.
Cloud Hosting
Cloud hosting is where a website gets stored across a cluster of services. This is termed as the cloud and is based on a concept where the provision of resources, software, and information are done when required.
In cloud hosting, a website is hosted on several servers, and data is culled from that network of a vast number of hardware whenever needed.
Cloud hosting is more secure and stronger than all the existing types of hosting. It possesses the flexibility where users whenever required can upscale and downscale resources. Because it is not linked to various servers, it has high stability in cloud hosting.
Pricing Competition
With the increasing demand for web hosting, the price has also increased. The web hosting industry is gradually getting competitive daily and as such apart from unique features and tools, web hosting companies usually compete with their prices.  They offer enticing and fairly discounted buy-in deals to attract customers. The total costs for developing a website varies lately depending on the simplicity or complexities of your needs
The price of a website depends on several items; web hosting, content creation, domain, web development, graphic design, marketing, and several others.
Varying price schemes are providing different features and options in web hosting. The cheapest price however is shared web hosting. Though discovering which web hosting services software is best and a good price for a website will provide businesses on the web a smooth platform.
As observed above, shared web hosting always comes cheap with the good service performance and features. But the fact that it came cheap should be a 'red flag' as website owners would have to be cautious and constantly assess if the web host provider has all the demands of the website they require. It costs between $3 to $ 10 for a shared web host.
Extra Features
There are probably going to be extra choices for web hosting in 2021 due to the anticipated function of IoT. The recent exponential growth of third-celebration options shows that low cost and free plans may be accessible for a large portion of internet sites while hosting packages will continue to fluctuate in price by way of package options and providers.
Again, web hosting will be more than a place to upload your website files in 2021. It will contain extra features like larger storage, better security, and improved customer support.
Though registering and transferring domains prove to be quite hectic, however, it is expected that by 2021 the industry would have improved in that area. It will be easier for visitors to know what they're looking at with the top-level domain extensions, and as such decreasing the period spent on researching products before purchasing.
Enhanced Security
There's been increasing discussion concerning security for web hosting in 2021. There's now more emphasis on security protocols by website hosting providers. As a result of several cases of cybersecurity meltdowns and data violations in the past, there has been more enforcement of tightened security by hosting providers.
Web hosting providers now prioritize their user's privacy protection. An excellent web hosting solution should possess extra tools to secure the personal information of customers.
Hosting security protocols, such as the standard SSL certification, encrypted data storage, compliance checks for CMS is now more pervasive.
One of the best features a web host can offer is domain privacy. Many web hosting providers offer it as an add-on service. Personal details of a customer get into WHOIS, a database available publicly after registering their domain name. Domain privacy protection enables customers' data to be safeguarded and concealed from the rest of the world.
DIY Website Builders
Ecommerce Development Company in USA  and Builders  are becoming increasingly popular as well as DIY website building platforms. DIY website makes it possible for anybody to build an online presence. Thus, it is predicted in the future that website hosting will be more of DIY, with so many options – as well as an option to design a package to meet your specific needs.
Web hosting will have a huge selection of DIY website builders, enabling users to create their website (as well as domain registration) instead of depending on web designers.
Solid State Disks
Solid-state disks (SSD's) allow for a better and more custom made website hosting experience. SSD's don't possess any mechanical parts compared to hard disk drive HDD. This allows for higher transfer speeds, greater durability, and lower latency with random internet access.
Conclusion
The web hosting industry is evolving and a lot of changes and trends are developing in the sector. These changes are predicted to have an impact on the entire market, including the way websites are created, hosted, and managed once they've been built. 2021 is therefore bound to bring along with or a lot of these trends and advancements.
Consequently, businesses must stay ahead of these trends and take full advantage of them in business.
About Author:-

Steven Sayasy is a passionate and experienced content writer in the USA, helping people enhance their online presence, website rankings in the SERP and attract more unique visitors by creating fresh, unique & quality content.