The internet of things (IoT) is here. It's no longer a futuristic fantasy. And while you don't have to live in a space-aged, environmentally-controlled smart tower just yet, there are some functional smart home gadgets that can make your life easier in 2017. Here are the best home gadgets for first-timers.
The Google Home is a popular, voice-activated speaker that gives you hands-free help from the Google assistant. You can ask it questions, tell it to do things, and eventually you'll be able to use it to make phone calls. Right now, this tech-innovation can learn about your travel plans and alert you when you have something coming up on your calendar. Decide whether you want to program your Google Home to allow multiple users, or if you want it all to yourself. If you really want to personalize your experience, spruce up your device with a Google Home skin.
The iSP5 Smartplug from iHome is one way to connect any of your electronics to your smartphone when there's a WiFi connection. It's slim design fits any regular, 120V outlet. You can create "scenes," such as "Kitchen" to control several devices at once. Control any of your home electronics. Pair it with your Apple Home Kit for even more functionality.
The Botvac Connected is one of the best robotic vacuum cleaners you can use around the home. It's WiFi connected with an integrated charging base. Now you can control housekeeping from anywhere – spot clean or run this device through the entire house. This gadget will work with iOS and Android for total control anytime, anywhere. Use Botvac boundary markers if you have rooms that are off-limits.
The Nest Protect is a new way to alert your family of smoke or carbon monoxide earlier and in a less invasive manner than traditional alarms. Is it smoke? Is is carbon monoxide? Now you can rest easy with voice alerts that tell you exactly what type of threat is in your home. Receive alerts on the device that you use most. If you've burnt something in the toaster, Next Protect will gently remind you to handle it before it sounds. Pair it with Nest Cam to automatically record anytime there's smoke or carbon monoxide for peace of mind while you're away.
What good is your old motion detecting light when you can upgrade to a BeOn Lighting Starter pack. Control your lights via Bluetooth or the accompanying key fob. The lights will respond to a doorbell, smoke detector, and records/ replays your lighting on your smartphone. This way, you'll know your home is safe from unwanted visitors. Install the bulbs outside or in any room of your home.
If you still can't decide which smart gadget to try first, the Samsung SmartThings Starter Kit provides you with an option to inexpensively try out a few different technologies powered by one hub. Receive important notifications, when you're away, about all of your devices — smart bulb, camera, smoke detector, and even your keys with smart sensors. It may even stop the rodents from getting into your garage.
Final Thoughts
These devices are only paving the way for a new world wherein technology resembles something you only ever thought you'd see in a Sci-Fi movie. Just remember, this isn't the first time in history people have felt like this, so don't be afraid to try new gadgets. These devices are meant to make your life easier. And, they will, if you allow them to. What's your favorite smart device?
About Author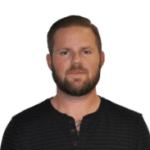 Mitch Pazanski is head of the art department at MightySkins, a vinyl skin company located in Florida. He helps design Amazon Echo skins, Lenovo Flex skins, gaming and phone skins that are offered at MightySkins.