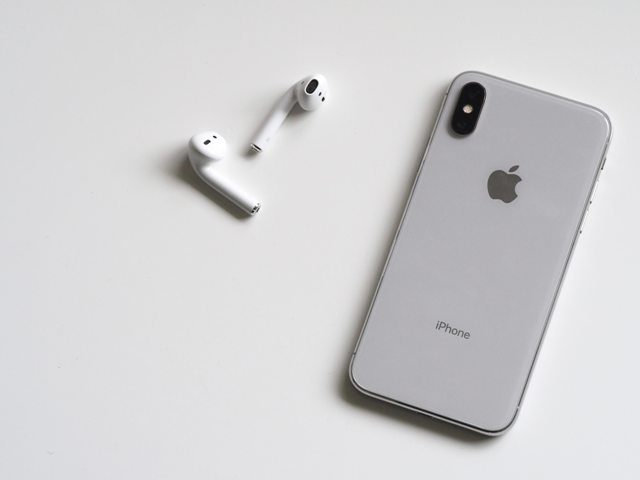 AirPods may be one of the most sophisticated products to come from a company well-known for making sophisticated products. But even the most sophisticated products are not without issues. In fact, in some cases, the more sophisticated a product is, the more "glitchy" it can sometimes seen to be, due to the delicacy of the electronics. While AirPods are extremely well made and manufactured, they can still have some issues. Here are 5 of the biggest problems with AirPods and how you can fix them.
AirPods Disconnecting Calls
Some AirPod users have reported difficulties with AirPods just randomly dropping calls or disconnecting. There doesn't seem to be any discernible pattern to this problem and some users say it will happen numerous times within the space of a single attempted call or conversation. The quickest fix solution to this seems to be to simply use a single AirPod in one ear. No one really knows why this works, since no one really knows why the problem happens in the first place, but only having an AirPod in one ear seems to correct the issue.
Audio Quality Issues
Occasionally, AirPod users will report problems with airpods have poor audio quality. These issues can include static, hissing, popping or crackling noises. In addition, switching apps or tasks sometimes caused the audio to stutter rather than switching over smoothly and seamlessly. Sometimes this is simply an issue with bluetooth pairing. The best fix for this is to go into your bluetooth settings, click the command to forget the AirPods and then pair them again. This should fix the issue.
To Unpair Your AirPods:
Go to Settings > Bluetooth
Select your AirPods
Press the blue circled "i" symbol
Choose "Forget this device"
Restart your iPhone
Once you have unpaired your AirPods and restarted your phone, you can follow the onscreen prompts to reconnect your AirPods.
Music and Audio Pausing for No Reason
Another issue is that occasionally, the audio will simply pause altogether for absolutely no discernible reason. The most likely cause of this is some combination of the optical sensors and motion accelerometer in the AirPods. The AirPods are designed to automatically pause music or media when removed from your ear. Sometimes, it seems the motion accelerometer will determine the pods are being removed when they aren't. The best fix for this is to turn off the Automatic Ear Detection and then turning it back on again. This seems to reset the system so to speak and should prevent further problems.
To turn off automatic ear detection:
Go to Settings > Bluetooth
Select your AirPods
Toggle green bar to Automatic Ear Detection OFF
With Automatic Ear Detection off, the AirPods will no longer sense when they are in your ear and will continue playing audio regardless of whether you are wearing them or not. If you turn Automatic Ear Detection back to ON again, the audio will pause when you remove the AirPods and play through the speakers of your device again when you unease the media.
AirPods Not Pairing
One of the many technologically advanced features of the AirPods is that they contain a unique wireless chip that allows them to bypass the standard Bluetooth pairing process. Ideally, all you need to do to pair your AirPods is simply open the case and they will automatically pair with your iPhone or any other available iDevices, such as your Apple Watch, Apple TV, iPad and even your Mac. While they are easiest to use with Apple products, however, that doesn't mean you can't use them with other products.
The first thing you will want to check if a device is not pairing with your AirPods is whether the pods are fully charged or not. You can check to see if they are charged by placing them in the case. If the light flashes green, they are charged and ready for use. If there is no light, the case itself needs to be charged. To check the charge status of your AirPods, you can simply hold the open case next to your iPhone and an animation will appear telling you exactly how much charge is left in both your AirPods and your case.
The second thing to check is whether the device is signed into your iCloud account. If multiple devices are signed into different iCloud accounts, the AirPods will only work with the devices using the specific Apple ID the AirPods are paired with. You can use AirPods with devices signed into a different account, but then the AirPods will need to be paired with that Apple ID, and will only work on devices currently logged into that iCloud account.
Lastly, check to see if your device is running the right OS. For iPhone, iPad or iPod Touch, you will need to be running iOS 10.2 or later. For Apple Watch, you will need watchOS 3 or later, and for Mac, you will need to be running macOS Sierra or later.
If your AirPods are charged and your device is logged into the correct iCloud account and running the correct OS, you might need to simply un-pair and re-pair them. To do this:
Open the lid of your AirPods
Press and hold the setup button on the back of the case until you see the status light flash white
Hold the case next to your unlocked device and wait for the pairing animation to begin
One AirPod Won't Work or Doesn't Play Audio
Sometimes, when you put in your AirPods, you may only hear audio out of one pod. You may also see a small red exclamation point next to one of the AirPods on the screen of your iPhone. Other times, the AirPods may chime when you put them in, but doesn't actually play any audio. In this case, you may not see the headphones icon displayed in the top right corner of your iPhone screen.
To fix either of these problems, follow these steps:
Remove your AirPods so that they are disconnected.
Open the control panel (on iPhone X, swipe down from the top right corner, for all other iPhones, swipe up from bottom of screen).
Tap on the airplane icon to put your iPhone in Airplane Mode.
Wait 15 seconds, then tap the icon again to remove your iPhone from Airplane Mode.
Wait a few seconds for your iPhone to reconnect with the AirPods and try them again.
About Author
Eric Carbone is the customer support lead of MightySkins. With over a decade of experience in customer support, he does a great job of making sure that every site visitor and shopper has a great online experience of the company's brand. Let him help you find the right Apple airpod skins, or magic band decals for your device.