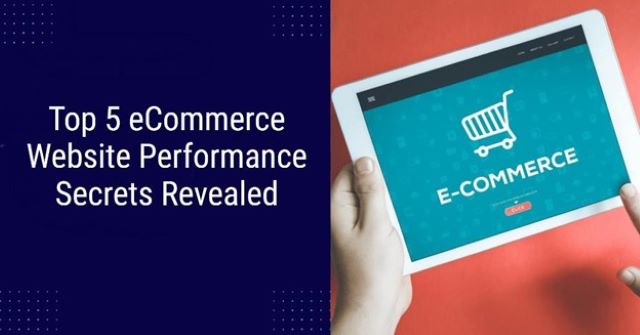 Poor website performance has severe consequences. Especially for eCommerce websites (where even a tiny website flaw can lead to the seller losing a prospective buyer), maintaining website performance is paramount.
Fashion Discount found in a survey that there can be a 75% increase in shopping cart abandonment rate due to a non-responsive website.
Conversions rates are thrice as much for eCommerce websites that can load within a second.
79% of consumers who face website performance issues do not buy again from the same brand.
Hence, your eCommerce development practices have to be very well-thought-out and on-point, if you want to make a difference in your bottom line.
This blog will discuss some critical aspects related to eCommerce website performance that we have concluded by surveying hundreds of successful (and growing) eCommerce stores from different countries. Read on for insights that can help you achieve great success.
Why Does Performance Matter for an eCommerce Website?
B2B clients as well as individual consumers are offered umpteen choices. According to Kommandotech, there are more than 24 million eCommerce stores that exist on the web. The consumer can easily switch to another seller. So, you need to be very cautious regarding your eCommerce website's performance.
For instance, the page load time of an eCommerce website is a critical digital experience differentiator. According to Google(Source), the bounce rate probability increases by 32% if your page load time takes 3 seconds or more. Hence, the slower your page loads, the greater will be the bounce rate. Besides this, there are other factors that affect conversion rate, like navigation, overall user experience, payment modules, and check-out processes.
How to Ensure Optimum Performance of Your eCommerce Website
To survive in this performance-oriented eCommerce industry, you must understand where to invest your time and efforts. For instance, if you expect above-normal traffic on a specific occasion, you should optimize your website to manage that load. Likewise, you have to be proactive, keep track of website performance, audit it regularly to identify issues(Source), and establish a performance hygiene regime.
Here are some tips that will help you transform your eCommerce website's performance tremendously.
Get a Speed Check First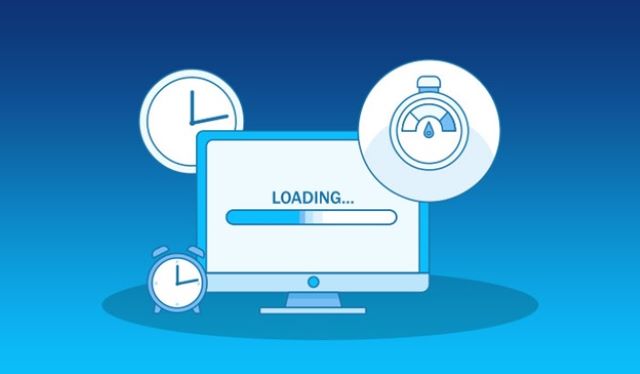 Many of you might be already doing this, but the difference lies in how you respond to your eCommerce site's loading speed. Find out how fast your eCommerce site loads at different locations and with different devices (desktops and mobiles). Be as specific as you can with the data collected and consider using some site speed test tools like Gtmetrix, Pingdom, Uptrends, and Google Page Speed Insights.
Now, if you are using an HDD-based web hosting service, it is advised to switch to SSD-based hosting. Besides this, enable browser caching to reduce the stress on your system, and this will facilitate the loading speed of your web pages. You can also reduce your page size without affecting its quality by enabling GZIP compression and make sure you also remove unnecessary plugins from your eCommerce website. Excessive use of plugins directly impacts your web page's loading time and makes it slower. Hence, you must evaluate which plugins you need most in your eCommerce development project.
Some other factors that you need to focus on to ensure the optimum loading speed of your web pages include reducing the number of CSS and JavaScript files, fixing any broken links in your website, and optimizing the database in case you are using a CMS like WordPress or Shopify.
Set Step-by-step KPIs
Before you set Key performance indicators (KPIs) for your eCommerce website, you must evaluate both the target audience and the type of products. Generally, online store owners set unrealistic KPIs to distinguish their websites from competitors and eventually fail to accomplish any of them.
Here, the role of data analytics is indispensable. Now, data analytics should also be focused on your goals. Andrew Lang, a renowned Scottish poet once said, "People often use statistics the way a drunkard uses a lamp post, more for support rather than illumination." Having abundant data is a different thing and getting valuable information out of it is a completely different aspect. Hence, you must try to map out what your website needs for now and then set KPIs accordingly. The primary purpose of setting KPIs should be to identify the cause behind when something goes wrong.
Make sure that your KPIs relate to the bottom-line performance and are easily measurable so that if there's any loophole, it can easily be identified and put right.
Now, whatever KPIs you decide on for your eCommerce site, make sure that it includes these key areas:
Shopping Cart Abandonment Rate
Conversion rate
Cost of Customer Acquisition
Average Order Value
Customer Lifetime Value
Gross Profit Margin
Your data analysis must surround these key areas to help you get crucial insights. Moreover, keep tracking everything related to these six points and align your workflow accordingly.
Go For Cloud-based Services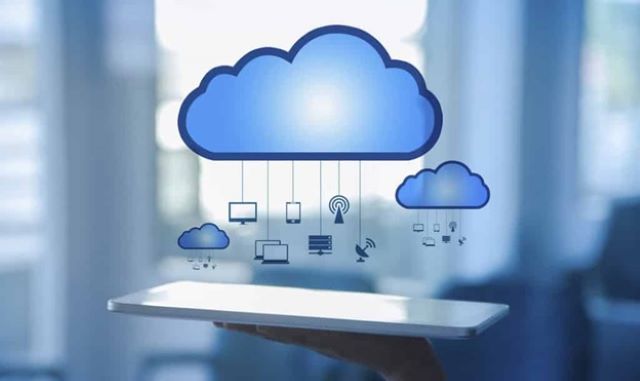 A traditional web hosting service limits your eCommerce website to physical constraints.
On the other hand, cloud services are known for their huge storage capacity and processing power, directly impacting a website's performance. Cloud-managed services offer a unique configuration to your eCommerce site to extract data from multiple servers and are much more affordable and flexible when compared to conventional web hosting services.
Most businesses, irrespective of their size and expertise, are switching to cloud-based services because of the multiple benefits that it offers for websites to perform optimally. Microsoft Azure, Amazon Web Services, and Google Cloud Platform are some most trusted cloud-service providers. For any emerging eCommerce store, handling a sudden rise in traffic can be troublesome with limited resources offered by traditional web hosting. Moreover, the rise in traffic may be due to the peak/festive season and may come back to the previous stage. Cloud services offer many flexible server resources where you need to pay for the actual server space that your eCommerce website uses.
Cloud services are extremely flexible, scalable, and affordable, simplifying IT resource requirements. It also reduces network performance latency which helps you improve your eCommerce site's loading speed. This has a positive impact on your SEO practices and allows you to lower IT costs. Besides all this, as an online store owner, you have a large volume of confidential user information that you need to protect. The cloud technology assures secured data storage thoroughly monitored by Standards for System and Organization Controls (SOC). It ensures that cloud service providers have limited access to information systems and evaluate their integrity and confidentiality from time to time.
Make Efficient use of Google Tag Manager
Tracking customer data has become a common practice in the eCommerce landscape to improve website user experiences. But this can slow down your website's speed as most JavaScript tracking tags put an extra burden on the site. Using Google's tag management system can help you condense these tracking tags into one file without adding extra load to the website. Even if your website faces downtime due to these tags, you can easily remove those disturbing tags with the help of the Google Tag management system.
It's a healthy practice to track customers' data with the ability to add new tags and update the existing ones for activities like conversion tracking, site analytics, remarketing, and more. The TMS gives you an immense opportunity to track different activities across different sections of your website and apps and make changes to them as and when required. Most online store owners often ignore this crucial aspect for the sake of tracking as much data as possible and then end up with reduced site performance. Hence, you must use an efficient TMS like Google's or any other to ensure that it doesn't affect your eCommerce website's speed and performance.
Use Lighter Themes
To mark presence in a stiffly competitive eCommerce environment, online store owners often prioritize appealing web designs. This compels web designers to use themes that are packed with dozens of features and custom page builders. Besides this, creating themes matching clients' expectations also requires heavy coding, which puts an extra burden on web pages, making them slower to load.
Hence, it is always advised to use light themes followed by thorough research on the template and then finalize it. Make sure that it perfectly depicts your brand's persona in the right way without affecting the quality and performance of your website. The look and style of a website are of immense importance to attract new users, but you can't convert them into paying customers until your website offers a smooth and swift user experience.
Moreover, themes also have a direct impact on factors like SEO, stability, speed, and metadata of your eCommerce website. We found in our survey that most online store owners opt for regular maintenance and make necessary changes in their themes.
Endnote
Focusing on these key areas will certainly help you ensure optimum performance through your eCommerce site. However, if you face challenges in adopting these tips, you should consider seeking assistance from eCommerce development companies.
About Author:-
Nathan Smith is a Web & App Developer at TechnoScore- a leading website development company. If you want to outsource your web project or Hire web developers in India, then contact him. He constantly brings updated information on the latest tech trends. His passion for transforming technologies encourages him to inform and educate people through his write-ups.
Author Bio Section