Top 10 Desktop Computers below Rs.30000
The booming Era of Laptop has almost taken over the desktop market in India. However, out of smart phones, Tablets and laptops, there are still users who prefer desktop computers. Desktop has always been reliable and also possess better life as compared to other gadgets. The most unique feature of desktop is that, it can be configured personally, which states that additional technical features can be incorporated in the PC. There are amazing desktop computers in the market at present but the best among them are: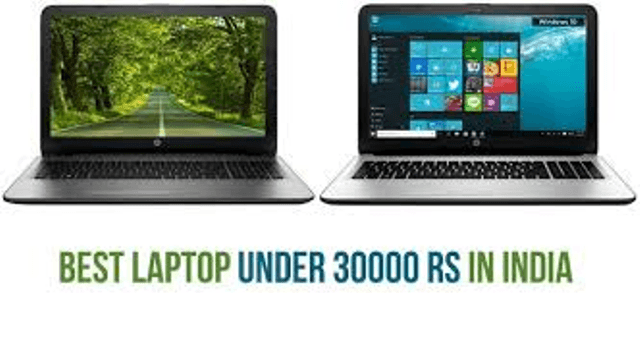 Lenovo C260 All-in-one
This PC is today leading the market with its advanced features and specifications. C260 is enormously efficient and is priced at Rs.24199. It comes in the specifications of:
Intel Celeron Dual core processor
500 GB Hard drive
Intel HD Graphics
2 GB RAM
Inbuilt webcam
5 inched screen
Acer Aspire Z1 Z1-601
It is an attractive desktop packed with in-built speakers with Dolby Digital Plus sound feature. It also carries full HD screen and is priced at Rs.25500. Other specifications are:
5 inched screen
4 GB RAM and 500 GB hard drive
Intel Pentium quad core N3530 processor
Graphic memory of 512 MB
Dell Inspiron 3043
Dell Inspiron is the best PC in the market with excellent technology and stylish design. It is priced at Rs,27990. Its specifications include:
Intel Pentium quad core N3540 processor
2 GB RAM with DDR3
5 inched full HD screen
Black variant
500 GB Hard disk
Asus ET2040INK
Asus ET2040INK is a leading desktop PC now-a-days. It is priced at Rs.24999 and has     specifications of:
5 inched LED screen display
Equipped with windows 8.1 version
Intel J2900 Pentium processor
2GB RAM
41 GHz speed and 2 MN cache
Intel HD graphics
HP All in One 20 e101il
It is one of the oldest companies engaged in manufacturing desktop computers. The HP 20 e101il is a desktop with attractive features, specifications and is priced at Rs.27490. Its specification includes:
Intel Pentium N3700 processor
Intel HD graphics
5 inch diagonal LED screen with 1920 x1080 resolution
Equipped with DOS 2.0
4 GB RAM and 500 GB HDD
Intel Core i3
It comes with the one year manufacturing warranty and is priced at Rs.28000. It has USB keyboard and optical mouse. Other specifications includes:
Intel Core i3 processor with 1.8 chipset
3 MB cache memory and 1.0 GHz
5 inch LED display with 1280×720 pixel resolution
5400 hardware interface with 500 GB HDD capacity
HP 20 r010il
Always been the best brand in the list of top rated desktops, HP 20-r010il is advanced technological desktop computer with its best performance rating. Its specifications are:
45 inched display screen
In-built webcam
Black and silver variant
500 GB hard disk
Intel Pentium N3700 processor
Wipro Evolv
This PC is priced at Rs.29500 and comes with one year warranty. Other specifications are:
Intel core i3 (3rd) processor
4 GB RAM
5inch display with 500 GB HDD
Windows 7 OS
HP 20-e040in
It's a budget friendly PC with best features and is priced at Rs.24990. its specifications are:
Intel Celeron N3050 processor
Windows 10 OS
2 GB RAM with 3DDR and 500 GB HDD
Compaq Presario SG3330IL
This PC carries one year warranty and is priced at Rs.20000. its specifications are:
Compaq PS/2 keyboard
Compaq optical 2 button scrolling mouse
Intel dual core processor
Intel 945 GC chipset
With these desktop computers, your work would flow easily due to minimal breakdown.
Author Bio: Varun Kumar Works for LatestOne.com as Content Writer. It is the e-tailer Company known for bringing the Mobile Covers|Wrist Watches|Bluetooth Speakers|Power banks models from all major manufacturers at best discounts. The company has a fully operational office and warehouse maintained to make timely deliveries across the nation.