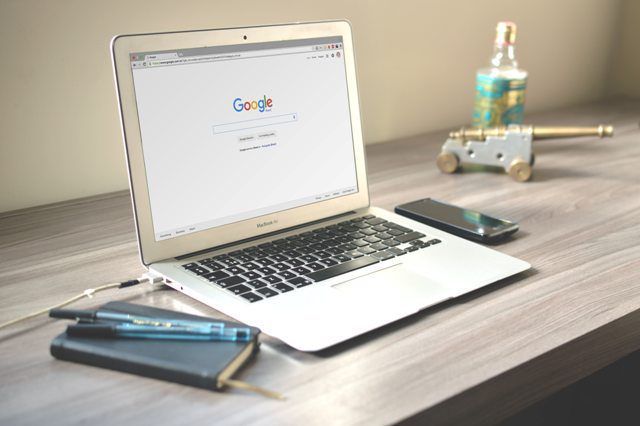 Like the old saying goes, "A craftsman is only as good as his tools."
Whether powerful analytical capabilities, a keen eye for color schemes, or simply a killer plan for time management, your tools can often make or break your ability to be a good marketer. The rise in popularity of internet browser Google Chrome has given way to an array of downloadable, easy to use and often free tools. Google Chrome extensions are programs that can be installed into Chrome in order to change the browser's functionality.
With a variety of capabilities, Chrome extensions are useful tools to many, regardless of position. For digital marketers however, the following tools will help you focus, find new customers, and make informed decisions about your marketing strategies.
As a digital marketer, you likely have a bunch of tabs open on your web browser during the day. Having too many tabs open however, can slow down your computer. With The Great Suspender, tabs that are not used after a period of time will be suspended. After a configurable length of time, tabs not in use will pause in the background, freeing up the memory and CPU being consumed by that tab.
If you work in the world of search marketing, you're probably already familiar with Moz. The site provides excellent site and SERP metrics that are essential for marketers. The MozBar Chrome extension provides instant metrics when viewing any page or SERP, allowing you to view the Page Authority and Domain Authority, find and highlight keywords on a page, and differentiate links by type (followed, no-followed, external, or internal). The metrics will auto-populate and allows users a simple and quick glimpse into the page.
With tons of content readily available online, reading it in one sitting is nearly impossible. Feedly allows you to collect stories that you come across throughout the day and save them for later when you have the time to catch up. You can easily save, tag, share or subscribe to content you find online each day. Essentially, Feedly Mini puts all of your favorite sites in one place.
With all of the passwords you're required to have in the digital age, LastPass finally provides a solution to remembering them all. From email accounts, social media platforms and blogs (not to mention personal accounts like mobile banking) remembering all of your passwords can be difficult and frustrating. With LastPass, you just have to remember a single master password, and the tool will store all other passwords giving you secured access from any computer or mobile device. The extension will save all of your logins and will autologin for you.
If you're a marketer looking to improve your email productivity, the Sidekick by Hubspot extension is incredibly helpful. With the ability to integrate with Gmail, Outlook, Apple or Salesforce accounts, Sidekick can schedule future emails, see who opens and clicks your emails and also attain your recipient's' title, company social profiles and recent tweets. This helps you uncover more leads in less time, connect with those leads, and close deals faster while managing all your contacts in one central database.
Posting a long link in an Instagram bio, Facebook post, or Tweet can often look unsightly and can distract from the rest of the content on the page. The Bitly extension allows you to quickly shorten a link and brand the domain to customize it to your business. In addition, the extension enables you to measure and optimize your links in order to track real-time stats and determine which social strategies are most effectively engaging followers.
The BuzzSumo extension is extremely useful for anyone developing content, especially for blogs or press releases. The extension will give you useful insight into the social media presence of any post or page, quickly showing share counts. When logged into your BuzzSumo account, the extension will give an accurate and real-time status of social engagement on Facebook, Twitter, LinkedIn, Pinterest and Reddit. It will also display the post's "Evergreen Score," which is an internal ranking system based on the number of social engagements and backlinks.
Anytime you're publishing content online, sending emails or writing proposals, you should always read over the text for spelling and grammar errors. A poorly written blog post or email is more likely to be ignored compared to a well written one. The Grammarly extension acts as an instant proof-reader as you're writing to call out any errors and improve the readability of your content. Grammarly will make sure your messages, documents, and social media posts are clear, mistake-free, and impactful. The extension also comes with a downloadable add-in to integrate with Microsoft Word.
The Nimbus extension is a great tool that allows you to screenshot anything on a page whether it be the whole page, the visible part of the page, or just a certain section of the page. In addition, you can edit your screenshots in a user-friendly interface, offering editing features such as blurring, adding borders, arrows, text and more. Marketers will find this useful when crafting presentations or status reports on projects.
When you're considering which hashtags to use in a social post, the Hashtest extension will help you discover the best and most popular hashtags to increase your reach on social media. When you're about to create and share a post, this is a great tool to help you see which hashtags are performing best, which can build traffic to your post.
There are so many Google Chrome Extensions that can help to boost productivity for marketers. Which extensions have you found helpful? Let us know in the comments!
By Amanda Peterson, Enlightened Digital