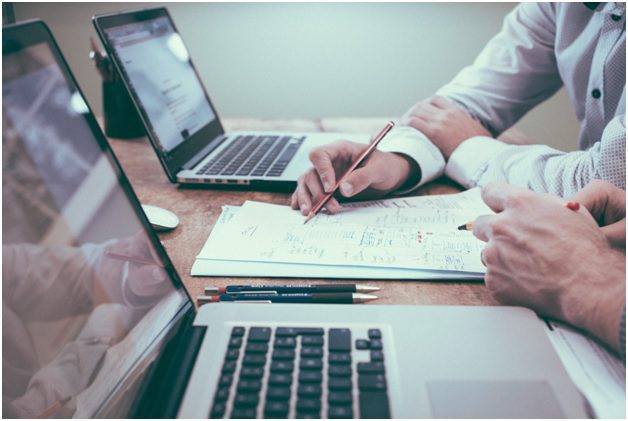 A professional digital marketer should be aware of every bit of industry updates and its applications. They should obtain the best know-how of digital algorithms, functionalities of multiple social media channels, and the synergy between the operations.
The basic questions that will click on your mind are how Facebook tactics are different from Twitter hacks? What are the set priorities of email marketing? How does content marketing help in search engine optimization?
1) Email Marketing
Email marketing seems a simpler one but it is not. Email marketing is all about accurate targeting, analyzing the open rates, and bounce rates thereby determining substantial conversion.
A report released by the New York Times, revealed even after huge database companies are unable to fruit as they don't have proper email marketing platforms.
Social channels are great mediums of promoting brands. However, reaching customers is not enough for retaining them. This 'retention' part is taken care of by email marketing. It is proven most of the big companies YOY sales result gets driven by email marketing partially.
2) Skills developed with technical tools and platforms
Gone are those days when marketers used to take care of the advertisement management. Now, in this technology-driven era, they need to be aware of every important technical advancement along with their applications. Below are some important tools to be considered while promoting your business online-
Free Tools 
There are a vast variety of free tools to choose from:
Hootsuite
Canva
Buffer
Facebook Insights
Twitter analytics
Google analytics
Some of these tools have premium versions with additional features.
Platforms
These are a few email marketing, social media, and digital marketing platforms that help to elevate your marketing efforts:
Digital Marketing Platform
There and many available platforms for digital marketing. Teradata's Marketing Operation products are one of the most used tools used by digital marketers which include Marketing Asset Manager, Workflow & Collaboration Manager, and Planning & Spend Manager.
Email marketing platforms & automation platforms
There are too many platforms for email automation. Below are a few of them-
Mail Chimp 
Marketo 
Silverpop
iContact
Aweber
3) Data Analysis
The term "big data" is not a catchphrase. The database is the foundation of company operations.
"Errors using inadequate data are much less than those using no data at all."

– Charles Babbage.
Data analysis is teamwork, not just a one-man effort. Digital Marketing is evolving so fast that data analysts have been going extinct. Though there is a significant market demand for this post. Marketers should adopt this skill to grow professionally in this fast-evolving market space.
4) Search Engine Marketing
There are two prime aspects of Search Engine Marketing
To optimize content (website and blog) for organic search
PPC using Google Ads
It is not easy to get your website a higher rank on the search engine. It demands relentless content creation and optimization of the same. Strategic content curation translates into more traffic for your webpage. Yearlong effective content creation and optimization only score higher on the search engine.
5) Social Media Marketing
Social media might look very breezy. But when it comes to generating sales, it's a tough nut to crack. You need to have a proper understanding of how these social platforms work and how they can return the best against investment. These networks keep on updating their rules, regulations, and algorithms. Marketers should be well aware of these changes to cut out the biggest pie.
To start with social media marketing, you need to first define your goal. Then figure out who is your target audience and in which way you are likely to catch the market pulse. There is a range of social media tools and best practices that you have to effectually utilize to create your campaigns and thereby luring your potential customers.
6) Paid Social Media Advertising
Social media platforms were brought into the frame to expand the global reach for free. Then Facebook changed the scenario. Its proposition suddenly shot up over just like share, and comment. It's time to pay the data monster for collecting your data and selling it back to you.
Similarly, other social media platforms like Twitter and LinkedIn have also followed the same route and started promoting businesses. Marketers should know how to place their campaigns to earn more from social media channels which transformed social media advertising into a billion-dollar industry.
However, Facebook advertising has been popular among marketers. Here you need to have proper skills on the followings-
How to use Facebook Insights
How to use Power Editor
How to use "Lookalike" audiences
Customize the Audience
Different bidding strategies and their best usage
Test creative images
And this is just a small portion of the revolutionary marketing game.
7) Mobile Marketing
An ever-increasing smartphone user base has become one of the biggest evolving markets for marketers. Since marketers have failed to judge the potential boom many business websites are still not mobile-friendly, alongside businesses don't have a customized mobile app to reach their target base.
To increase their customer base marketers, need to learn this skill as soon as possible.
8) Content Marketing
Content is the most important aspect of marketing. Content marketing consists of blog posts, images, eBooks and lists continue. It requires creativity and strategy to curate rich content. Good content results in better SEO leads to increased interaction and sales.
9) Visual marketing
Do you know visual content 97% times higher engagement rate than static texts?
Engagement on Facebook proves this above-mentioned statement. But this is not only the tactic that drives sales. Twitter too streams images better than textual messages.
Impression: The percentage increases in the "impression" of a tweet with a visual over a textual tweet is 197%.
Engagement: The percentage that goes up in the "engagement" of visuals over a tweet is 581%.
Engagement rate: The percentage boosts in the "engagement rate" of visuals over tweet was 111%
Visual marketing skill is something to go after if you need higher user engagement on social media platforms.
10) Viral Marketing
Viral marketing is a strategy of using social media platforms to promote your product with the fast-driven content planning. This makes consumers share information in their circle. In this way, viral marketing increases shareability. It does not mean that one should wait for occasional spots to popularize creatives. It is worth upon brand awareness perspective.
Closely monitor viral content creators and infuse their tactics in your strategies.
Do you think digital marketers need to have additional skills to rule the market? Share your thoughts in the comment section below.
About Author:-
Navdeep Singh is a SEO Manager, currently working for Internet Marketing School, one of the leading Digital Marketing Training Institute in India.