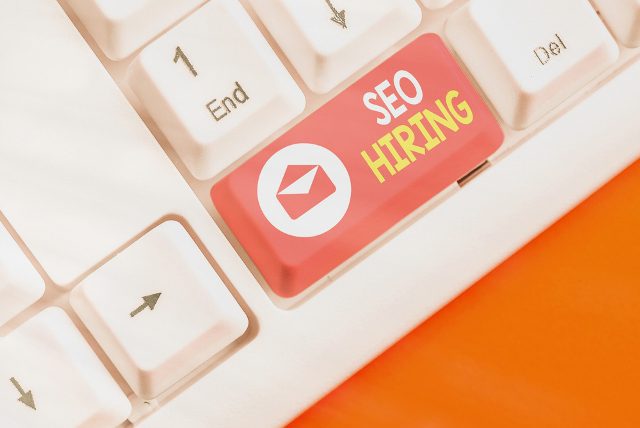 In-house SEO is considered to be difficult. It contributes to providing a unique set of challenges that are not frequently discussed in the SEO community.
In this regard, you should have an idea about how to develop business cases, work with internal teams, sell your channel value, and communicate with clarity. It is very important to properly develop a proposal for securing resources or a budget for an SEO initiative.
You can hire SEO specialist who will help you in this regard. Below are mentioned some of the best tips or ideas which will help to build a solid SEO business case.
Establishing A Forecast
The forecasting process can be very uncomfortable as you do not have control over many of the variables. But, this approach is equally helpful. All that you need is to avoid developing a percentage growth forecast for every technical fix or individual SEO initiative.
In this aspect, building a longer-term forecast specifically for a period of 12 to 18 months period is proved to be helpful.
If you are finding any sorts of difficulties in performing the process, then you can hire SEO specialist who will provide you with the necessary help in this regard.
Following A Structured Approach
Well-structured business cases will allow you to focus only on important matters. Again, this structured approach looks something like this:
Problem: A problem statement will help you to identify the particular issue which is trying to fix.
Hypothesis: It includes a summary of why this particular problem is occurring.
Suggested Fix: This involves an approach which you would like to take for addressing the specific issue in the problem statement.
Expected Outcome: This includes the result which you expect the suggested fix to have.
As a result, you would be able to prioritize your task by following this structured approach.
Focusing On The Metrics Which Matters
It is very important to focus on the metrics which matter when you are pulling together your SEO business case.
So, in case, you are making a business case for the schema implementation, then all that you need is to effectively secure your budget or development time with a development partner.
Knowing Your Audience
Knowing your audience is considered to be an effective strategy for building a solid SEO business case. Another important thing is to make use of the right language. Just use simple English and you are good to go.
Referencing Direct Competitors
You should focus on referencing direct competitors as use cases specifically in an SEO proposal. This will let you know what your competitors are exactly doing. As a result, this helps to add weight to what you are saying.
Not only that, but you would be able to contextualize the points that you are making to an audience. Focusing on more realistic SERP competitors will help.
Respecting Your Developers And Their Systems
Working with the developers is very important as an in-house SEO. This is because you might not be responsible for the implementation. As an SEO professional, you should speak the developer's language.
This will help you to connect with the developers and also maintain a good relationship with them. All that you need is to speak their language by understanding the language they code in, the technologies they use, the KPIs they are judged against, the internal struggles they face, etc.
Based on this, you would be able to adjust your proposal accordingly. Also, as the developers do not have a proper understanding of SEO, you should educate them in this regard.
By doing so, you would be able to express your ideas to the developers in a much better way.
Alignment With The Other Teams
Another useful tactic is to align with the other teams on a proposal. Strength in terms of numbers can contribute to add weight to your business case. In this regard, you can consider an issue such as website speed.
Although it is a ranking factor, it makes sense for SEO to lead the push for making performance improvements to a particular website. This aspect generally requires major development resources.
As a result, you need to focus on a weighty proposal that will eventually help to secure your time.
Instead of making an SEO proposal, you can focus on aligning with other performance marketing channels which will highlight that improving the website speed does not impact SEO in isolation. This makes it very easier for you to show value both in terms of revenue and traffic.
Quoting Google To Strengthen Your Case
Don't rely entirely on Google whenever it comes to SEO. Although, referencing the official documentation of Google will carry significant weight with an audience that is less savvy in terms of SEO, but you should also focus on other great resources that will help you source these types of quotes.
Some of the great resources include Deep Crawl Webmaster Hangout Notes. On the other hand, the Google Developers hub helps you to quickly hunt down relevant information with the respective search functions.
Creating Immediacy
Another useful tactic that you can follow for SEO proposals is to create a sense of immediacy. But, the prerequisite for creating immediacy is considered to be good data. All that you need is to use your data for telling a compelling and concise story.
You should again avoid going into great detail. If you are trying to get your website rank better for a specific keyword or set of keywords, then you can make use of third-party tools.
These particular tools will help to calculate the assumed traffic which your competitors are receiving for those keywords, based on their ranking position.
Making It Difficult For People To Say No
Usually, the best proposals are those which make it nearly impossible or difficult to say no. You would be able to achieve this by following all the above-mentioned steps. The strongest SEO business cases are those which possibly have greater success chances.
This will help to communicate value by telling a data-driven and concise story which focuses on the viable benefits of your proposition.
Create A List Of Recommendations
Finally, you should focus on creating a list of recommendations that will help to build a solid SEO business case.
This should be done after you have completed all the major tasks like auditing your website, evaluating your competitors, reviewing your target audience, and compiling your keywords.
Also, this step is considered to be a very important part of SEO planning as it provides a foundation for your business. After completing your recommendations and receiving approval, you should start optimizing your website.
Final Words
So, the above-discussed ones are considered to be some proven ideas that will effectively help to build a solid business case. But, in case, you are not able to implement these strategies, then the best idea would be to hire SEO specialist who possesses expertise in this particular field.
About Author:-
Sunny Chawla is a Managing Director at Alliance Recruitment Agency. He specializes in helping client for international recruiting, staffing, HR services and Careers advice service for overseas and international businesses. He loves to share his thoughts from his blogs seo specialist for hire.  Facebook, Twitter, LinkedIn