The industry of SEO and digital marketing is becoming more competitive than ever, and inspiration is crucial to success. To encourage you in your marketing efforts, we've compiled the best 40 SEO quotes from industry leaders in one blog article. I hope these Digital Marketing Quotes about SEO course statements that never go out of style inspire you.
The SEO adage "content is king" is arguably still being employed by every marketer today. However, the quotation does have a timeless theme and a timeless idea.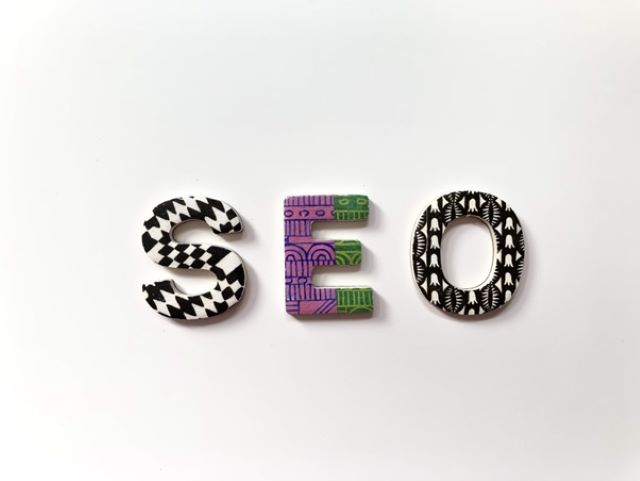 Need for Inspiration In Marketing
When we discuss inspiration, we tend to use lofty language. Both inspiration and the immediate return on investment are intangible concepts. So why is it such a crucial component of a profitable business?
The correct response is that inspiration enables us to do actions that we otherwise wouldn't. Inspiration is the driving force behind our decision to begin or continue working toward our objectives. It supports the aims we have. Being inspired is what transforms you from a person with an idea into a fully-fledged business owner.
5 Regular Ways to Find Inspiration for Creative Marketing
We can look at routine activities, such as speaking with coworkers or following thought leaders in the field.
Being a creative marketer, you must know the importance of inspiration. However, it would be challenging to find inspiration when you don't know where to start. To get away from this situation, we have listed some proven ways that can help you to work well for most people and to reach out to desired goals through different levels of creativity. So keep reading on and get inspired!
1. Have a Chat with Coworkers
Having a conversation with coworkers might result in disclosures and intriguing discussions. A flash of inspiration might strike when you're conversing about a future trip or your job at any time. To understand the culture and insights of the company, listening can help you to promote and improve business at its best.
2. Stick to market-leading brands
Simply said, some businesses are better at marketing than others. Consider TheSkimm, Coca-Cola, and Uber.Monitoring best-in-class brands provide excellent insight into what functions and what doesn't. Your future marketing initiatives might be guided by taking note of their triumphs and mistakes.
3. Participate in an event
We all require a change of scenery occasionally. It can be more energizing, more creative, and more productive to focus on anything other than work when we are away from our devices.An excellent method to get inspired and obtain a fresh perspective on your regular tasks is to attend a conference.
4. Open a Book
Nothing compares to a great book. Reading broadens one's perspective and enhances cognitive performance. And a professional book is not necessary to increase brain power. Reading works in any genre, including satire, mystery, drama, and science fiction, can inspire original thought.
5. A track record
Monitoring performance also aids in planning and campaign evolution. Workflow adjustments can be made depending on productivity bottlenecks to maintain team morale.
Here are 25 best quotes about SEO to inspired in marketing:
Best SEO Quotes
Content is what the search engines use to fulfill user intent.
Impactful SEO is rarely executed by a lone wolf.
It's important to look beyond rankings and rather ensure a website is usable for everyone.
No matter how niche or mainstream your market is, great content remains a significant focus for SEO.
Ensure you're writing content the way that you'd explain it to someone over the phone.
SEO Captions for Instagram
One of the often-overlooked SEO opportunities has to do with images.
Create content in a format that is suitable to the needs and expectations of Google's users for the question they have asked.
It's no longer enough to rank for 10 blue links.
A good SEO professional not only understands the searcher but the competitive landscape as well.
The best source of a link is a website that is both considered authoritative and relevant to your website.
Inspiration SEO Quotes
SEO doesn't happen in a vacuum. Every situation offers a unique set of variables.
One unfortunate part about the world of SEO is that sometimes things go wrong.
Remember, search engines have about a 6th grade reading/understanding level.
Google might be the world's largest search engine in the world, but it is by no means the only one.
If you don't have a long-tail SEO strategy, you're missing out.
Funny SEO Quotes
If you're going to post content on your site anyway, you might as well take the time to make sure google takes notice of your effort. – The Content Factory
Commit to a niche; try to stop being everything to everyone. – Andrew Davis
Today, it's not about 'Get the Traffic' — It's about 'Get the Targeted and Relevant Traffic.– Adam Audette
This is the era of Less-Is-More with SEO. – Adam Audette
The future of SEO is here – understanding and marketing to specific and defined audiences through search engines. – Adam Audette
Keyword Research Quotes
Good SEO is paying attention to all the details that most bloggers ignore. – Ryan Biddulph
SEO isn't about gaming the system anymore; it's about learning how to play by the rules. – Jordan Teicher
SEO is no longer just a job title, it has become part of everyone's job description. – Rand Fishkin
Effective Search Engine Optimization requires a commitment, not a campaign. – James Reynolds (SEO Sherpa)
Google only loves you when everyone else loves you first.– Wendy Piersall
FAQ'S
What are the best SEO Marketing Quotes?
"Content is what the search engines use to fulfil user intent." – Dave Davies
"Impactful SEO is rarely executed by a lone wolf." – Jes Scholz
"It's important to look beyond rankings and rather ensure a website is usable for everyone." Ruth Everett
"It's no longer enough to rank for 10 blue links." – Brian Harnish
What is SEO in simple words?
In simple words SEO means Search Engine Optimization,and it is the process of improving the ranking of your website in search engines. By optimising your site, you can increase traffic and ultimately bring more business or leads to your company..
What are SEO examples?
On Page SEO examples are content, headlines and headers, image optimization, title tags, meta descriptions, structured data, and more.
Off Page SEO examples are link building and guest blogging and many more.
Conclusion:
A content that is filled with amazing SEO quotes can help you understand the importance of content, keywords, and branding all at once. Also, use the tips from above whenever you have trouble coming up with great content for your article. Have you found any other inspiring way? Share them in the comments section below!