The Grade Point Average or GPA is one of the most significant numbers that is being used to represent student academically performance. Your GPA reflects your academic behaviour and even how efficiently you scored in your classes usually.
In simple words, it is the mathematical calculation of average letter grades and scale between1.0 and 4.0, and the scale is A=4, B=3, C=2, D=1, F=0. These average grade calculations are utilized to access whether you are capable of getting admissions into the prestigious institute.
No doubt there is lots of GPA calculator available at calculator-online.net, but in this post, we are decided to list some most incredible grade point average calculators. And, these applications work great and specifically best for college or high school with all needed conversions.
Well, utilize the below handy tools to unfold the question of how your GPA ranks on the GPA scale.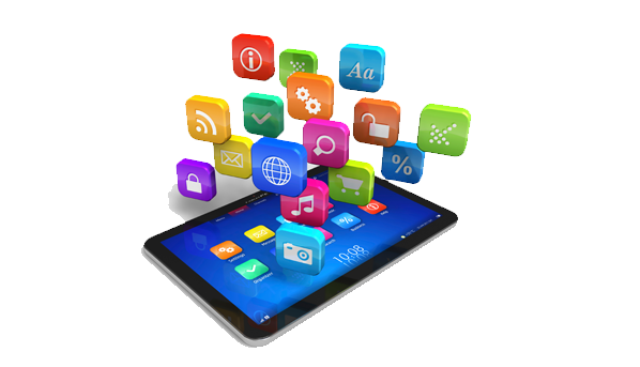 Best 5 Apps to Calculate your Grade Point Average or GPA:
GPA Calculator – by "AM Ltd":
It is one of the fastest tools for students in high school or college. Utilize this application to know what you have to do to improve your Grade Point Average. Get the most impressive GPA calculations. The AM Ltd designed this app specifically to calculate:
The Semester GPA
Cumulative GPA or CGPA
With the ease of this handy app, you can able to edit grades and their corresponding points. The app is with an attractive interface. Additionally, all the calculations are real-time with high speed.
GPA Calculator – College GPA Calculator – by "Eclixtech":
For many students, GPA is a nightmare, but with the assist of this stunning app, you can able to calculate both high school and college grade point average. The authorized team of Eclixtech specifically designed this app for the ease of student around the globe. The app allows you to track your GPA rank scale – track your GPA as it is the only calculation that allows you to get into prestigious educational institutes.
With the Assist of this High School GPA Calculator:
You can able to Calculate Cumulative GPA or CGPA
The app allows you to add unlimited courses
Get the feasibility of credit hours selection
Get the calculation of semester GPA
Attractive and User-friendly Interface
GPA Calculator – by "Digital Applications Islamabad":
The app works incredibly; with the aid of this app, you can readily calculate your grade point average or GPA more accurately. You just have to enter the detail of your current subjects and mention your grading policy to get actual outcomes. The app allows you the standard grading policy that is being followed by most educational institutes around the globe.
Get the following features:
You can able to calculate GPA within a second
You can able to enter unlimited subjects
Get the legitimate grading policy around over the globe
CGPA Calculator – by "Rich IT":
If you are seeking for cumulative grade point average calculations, then this CGPA calculator is an ultimate option. The handy tool is specifically best for calculating CGPA of prestigious educational sectors. Install this app to track your CGPA!
The Application Includes:
Simple User-Interface
You can able to edit wrong entries
No Ads
Effective & Fastest calculation results
New features include:
You can able to save results
You can also be able to delete something from the list
GPA Calculator – by "AlsaidiSoft, Inc":
Are you wants to track cumulative grade point average of your semester, then utilize this app for the fastest and reliable. With the ease of this tool, you'll able to know the expected cumulative grade point average and quarterly. Additionally, the app provided different options regarding the choice of materials.
The Application Includes:
Simple & effective User-Interface
Calculate Grade Point Average within a couple of seconds
All the features are completely free
Free of bugs
Get high-level accuracy of results
Well, utilize the above filtered and the best apps for GPA calculator to track your grade point average or CGPA.
More Facts About GPA:
GPA Is Important:
You GPA is imperatively important when you're trying for the scholarship
These average of grades is represented your academic career when you are trying to join a prestigious organization
The GPA play a vital role when students applying for a graduate or post-graduate programme
What You Needs to Do:
Attend class regularly
Participate in curricular activities
Organize yourself
Make notes
Stick on group studies
Stop procrastinating
Study smart
Make collaboration with smart students
Set a goal
Reward Yourself
Good Luck!