Because it may serve as a guide for making intelligent tactical decisions, data can be used to push and grow any firm, economy, or country. This is because data can be seen as a roadmap. More than ever, companies want their data improved by cutting-edge technology such as artificial intelligence, machine learning, and the internet of things (IoT). Because of this, having a reliable data architecture that allows for the storage, analysis, and dissemination of firm data is essential for achieving optimal results. In addition, the continual need for cloud-based data storage, online mobile cloud computing services, data visualization, and big data analytics is also contributing to expanding the market for data infrastructure solutions.
How to Process 'Big Data'?
Processing enormous volumes of data is just one aspect of dealing with "big data," though other considerations are required. Organizations have a responsibility to consider not just the amount of big data but also the other "V's." In most cases, there is also a significant amount of variety in the data. This can range from the structured information that is kept in databases throughout the organization to the vast amounts of unstructured and semi-structured data that are kept in files, images, videos, sensors, system logs, text and documents, and even paper ones waiting to be digitized. The issues of data management, processing, and analysis are made worse because the data is regularly created and updated fast (velocity), and the data quality (veracity) fluctuates greatly. Additionally, the problems are made worse by the fact that the data is inconsistent.
Importance of Upcoming Data Trends
By 2021, even the most reluctant on-premises firms were compelled to reassess their processes and shift to cloud-based infrastructure. This was the case regardless of whether or not they had already made a move. At this point, the benefits that data analytics can provide a business are fairly well-known improved quality of choices, increased marketing and sales effectiveness, heightened customer service levels, and streamlined processes.
The new year's unforeseen shifts must force businesses to adjust promptly. In order to preserve their advantage over other businesses and to stay ahead of the curve, companies need to stay current on the newest advancements in data analytics. Another benefit of adopting is knowing how these breakthroughs in data analytics may affect other IT areas.
Integration of Safety and Regulatory Protocols in Cyberspace
The phrase "cybersecurity mesh" refers to a framework that is flexible and modular, and it is used to link numerous security services that are situated in different parts of the world. Cybersecurity mesh enables best-of-breed, independent security solutions to work together to improve overall security by moving control points closer to the assets they are supposed to protect. This is accomplished by putting control points closer to the assets they are designed to defend. In addition, it can identify context and policy compliance validation in the cloud as well as non-cloud environments quickly and more dependably.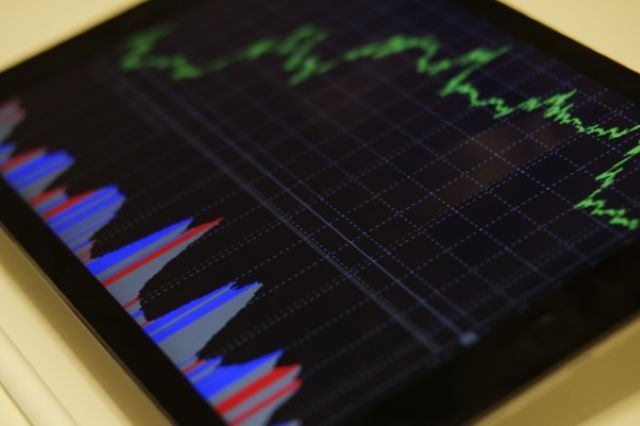 Data fabric
The data fabric of a decentralized company is an essential component of the company. As the development of digital platforms and online commerce continues, a broad array of hardware devices and software applications have arisen to support these developments. As a result, establishing a "data fabric" is one of the 2022 trends that businesses are increasingly turning to in order to automate all data processes and create data and analytics that can be used throughout the corporation.
Enterprises now have the ability to pick and choose from a variety of data management techniques, which are made possible by data fabrics. This allows for the delivery process to be accelerated. In several publications, the researchers concluded that "data fabric technology takes data virtualization to the next level by automating data management processes by applying artificial intelligence and analytics."
Data Convergence
The merger of data warehouses and data lakes is expected to make the future technology and vendor environment much easier to navigate, as stated by the opinions of several experts. Furthermore, as the size of modern data warehouses and data lakes continues to expand rapidly, the significance of the ties between the many giants that make up the cloud ecosystem will become more obvious.
Businesses that recognize the significance of metadata strategy and work to put it into practice will be better positioned to exercise command over data operations in the coming years. Platforms are mushrooming all over the place, and more and more are teaching businesses where their data originates and how they might utilize it to solve problems. In 2022, organizations will be looking for solutions that will help them organize their data better and construct the proper data architecture. These solutions may be in the form of no-code or low-code settings, or they may be more complicated.
Increasing Efficiency Through the Use of Edge Computing
Despite the availability of various tools for big data analysis, the problem of inadequate processing capability for massive amounts of data persists. As a result, the concept of quantum computing came into being as a result of this. Incorporating quantum mechanics concepts into computers has increased data security and privacy. Still, it has also increased the speed at which huge amounts of data can be processed while simultaneously reducing the amount of bandwidth required. Furthermore, the evaluations are carried out with the assistance of quantum bits included inside a processor known as Sycamore. As a result, Sycamore is capable of providing a solution to a problem in far less time than what is required by traditional computing.
Monolithic Architecture
It has become common practice for companies to use a composable data and analytics architecture. This is done to give consumers greater control over the data that pertains to them. Even though monolithic architecture has been extinct for quite some time, it will soon be used by businesses with budgets as low as $5 million. It is quite difficult to have a centralized place to combine all data silos if your data is dispersed over several cloud platforms, different physical and regional servers, and different data center borders.
In other words, if your data is spread out, it is more difficult to have a centralized place to combine all data silos. Composable data architecture allows you to lessen your organization's dependency on information technology while still providing you access to your chosen data management technology stack.
Conclusion
Leading strategic technology trends may be able to handle common business challenges, enabling chief information officers and other IT professionals to concentrate on advancing digital capabilities and driving development. In addition, they give a road map for distinguishing your firm apart from the competitors, attaining business objectives, and positioning CIOs and IT executives as important cogs in the wheel of the organization's operations.
The technologies within this sub-segment make it possible to scale the IT foundation at a lower cost without sacrificing reliability or efficiency. This is made possible as a result of the fact that they facilitate the safe integration and processing of data across cloud and non-cloud settings. Utilize the cutting-edge, newly developed technical solutions available in this market to hasten and extend your firm's digital transformation. With the assistance of these technological advancements, you may be able to respond to the accelerating pace of change by designing applications for the automation of business operations, the augmentation of artificial intelligence, and the facilitation of faster, smarter decisions.
About Author:-
Prashant Pujara is the CEO of MultiQoS Technologies, top Android App Development Services in USA with experience in on demand Marketplace App Development Solutions where you can hire app developer for your business. He oversees the company's commercial and delivery operations, as well as strategic planning and strategy.