Movie streaming applications are taking people by storm. People love to download and watch movies for free on their devices. These apps are constantly taking the place of your television screen. So, if you miss your favorite show at a particular time, users can always watch them on their small screen.
Certainly few entertainment application that are for free and some are paid. The free applications are restricted somewhere or the other whereas, paid apps give you an awesome experience. Therefore, today we will be discussing top 5 best paid movie and tv show streaming applications.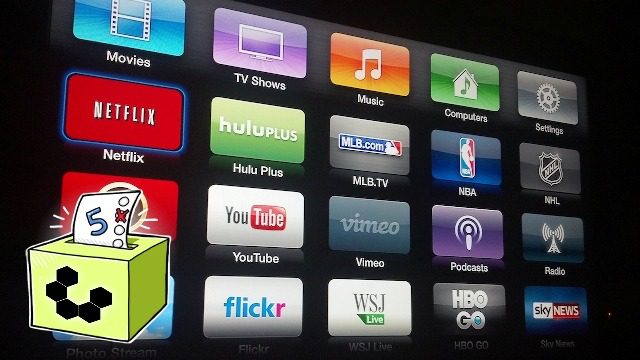 Amazon Prime Instant Video
Amazon first and foremost use to deal with Book selling, gradually it entered the field of entertainment where ow Amazon is heading to number one on the list. It provides you with unlimited movies and tv shows for HD quality and amazing features to experience. Of course you don't find exclusive deals for free. Therefore, Amazon Prime Instant Video ask for either $99 per month or $25 per month.
NetFlix is a movie streaming application that was long before established as a DVD distributor. In today's time we can say that NetFlix has the best movie library and a great stock of unbeatable tv shows. Apple tv works amazingly well on NetFlix by giving the best quality available on the screen. NetFlix gives you different movie genres to notice; Comedy, thriller, action, biographies, documentaries, romance, animation and cartoon. It starts with $9 per month to $12 platinum plan.
Hulu was totally free for its customers till the time they gained a lot of popularity. Its new elease Hulu plus charges you some amount of money but lets you watch some amazing movies and tv shows. While, some applications like Amazon prime Instant video and NetFlix update their tv show list after the end of a particular season, Hulu plus simultaneously broadcast the episode on your device. It is quite good with its work. It will cost you $7.99 per month, thats for sure cheaper than other applications.
YouTube is an app that grew in a lightening speed for most of the customers. It almost presented you every video for free. YouTube gives you education videos to entertainment movies all for free. YouTube till is the best movie streaming application available in the digital market. Though, small videos are for free but movies cost you little bit. The rental charges varies from $0.99 to $3.99. Whereas, to buy a particular movie you need to pay $9.99 to $19.99.
Sling Tv is application that can be used as a second tv on your phone. It contains more than 200 tv channels in almost 18 languages. It is being upgraded every time by its wonderful team. Sling Tv is a little expensive as compared to Amazon or Netflix. But certainly, Sling can be use to ditch your cable supplier. It takes $20 per month.
   Final Words
All the apps mentioned above are paid in nature. They all are working incredibly well on platforms like Android, Apple, Windows, BlackBerry and many more. Users should try these application once!
Author Bio
Swati Sharma is an avid tech-enthusiast and geek. She writes at Bloomtimes where she covers topics related to gadgets, apps and operating systems.