The best fingerprint lock apps offer easiest & safest solution to keep your data safe on Android. Here, we have tested and reviewed some of these best apps to help you keep your apps lock effortlessly.
7 Best Fingerprint Lock Apps for Android
Secure Lock for Apps – Protect Your Privacy
If you are looking for best app lock for Android, then Secure Lock for Apps should be your choice. This smart app locker for Android helps you lock all your important apps easily on your device. It supports multi-lock system where you can lock your apps with 4-digit passcode or fingerprint scanning. You can use this powerful fingerprint app lock to secure your social media apps, banking apps, messaging apps, Gmail, gallery, or anything else you want. This lightweight app doesn't bother you with annoying ads. It offers mail recovery option and easy reset password option to keep your data safe.
App Lock – Real Fingerprint, Pattern & Password
App Lock comes loaded with tons of useful features to keep your device data safe. It offers dual advanced security lock screens and fingerprint lock for comprehensive security. If someone tries to break security code, it offers intruder selfie feature to help track the person. Here, it immediately alerts you about security breach and helps you keep your account secure. You can use App Lock to lock almost any app on your device. It supports Wi-Fi and Bluetooth switches controls and unlocks your device with PIN, pattern or fingerprint. For complete security, it offers fake cover where it displays force close dialog when somebody tries to unlock the app.
Applock – Fingerprint Password
Next best app lock for Android offers advanced security features to keep your data secure from intruders and cyber-criminals. It comes with privacy guard where it keeps your notes, call details, SMS, email, settings, apps and more secure from various threats. You can use Applock to hide your photos and videos easily. It offers invisible pattern lock so that no one can see your lock code. It offers safe gallery vault to keep your photos and videos safe. It offers multiple customized lock screen password themes to select from. It offers 3 different private lock mode including password lock, pattern lock and DIY. It also offers password manager feature to change password type between different options.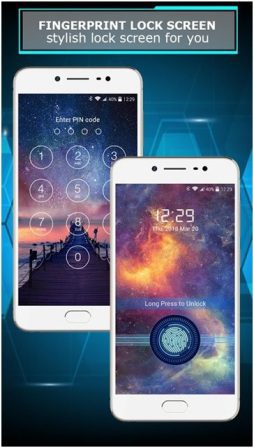 Fingerprint Lock Screen is smart app locker that ensures complete data security. During unlock process, it simulates to scan your fingerprints. Here, you will find amazing fingerprint graphics with seamless user experience. It offers numerous brilliant wallpapers to select from. To unlock apps, you can set password or fingerprint scan. It displays digital clock on home screen and allows you to change wallpaper of home screen. It supports 60+ language options to help users around the world. It offers advanced security features where it prevents log in your mobile phone.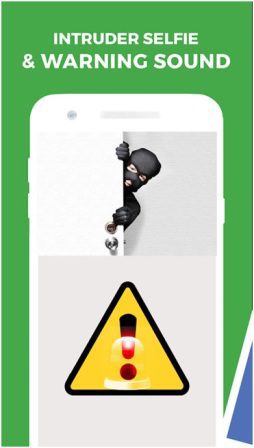 Use this advanced solution to protect your data privacy in an effortless manner. You can use Fingerprint App Lock to lock any app on your device including settings, email accounts, incoming call details, and more. This lightweight app doesn't consume much device resources and works seamlessly on your device. It offers PIN, pattern and fingerprint lock options. While using the app, if wrong password is entered it produces warning sound to keep you alert. It offers intruder selfie feature and allows you to hide app icon and replace it with calculator app. In other features, it offers invisible pattern lock, hide pattern, random number keypad, search apps to lock, and more.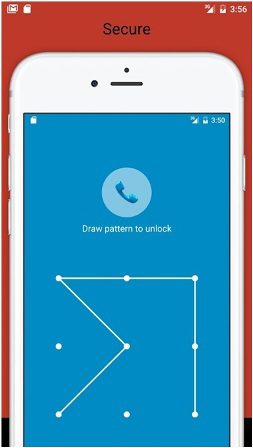 Use this smart solution to secure your apps with patter, fingerprint, PIN or passcode. It comes integrated with most advanced technology to keep your data safe from intruders and cyber-criminals. It comes decorated with splendid user interface and dominant color schemes to offer seamless user experience. In addition to other apps that you can lock with this app, it also helps you keep your online activities safe by allowing you to lock browser on your device.
App Locker with Password Fingerprint, Photo Locker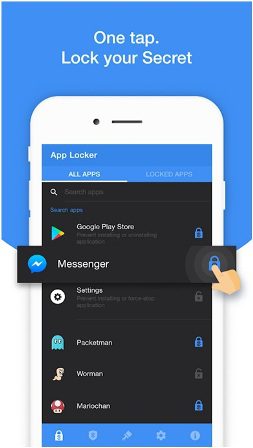 Use this nifty security app to safeguard almost any app on your device. It helps you lock social media apps, banking apps, system settings, gallery, contacts, messages, or anything else that you want to lock. It offers diverse lock themes to select from. It works on user friendly interface and consumes very less device resources. In addition to fingerprint lock, it offers PIN and pattern lock for complete security. You can use this powerful tool to keep all your apps and data within it secure from all security threats effectively.
Now that if you want to lock apps and data within it using best app lockers for Android here are the best picks you can choose from. Select one of these apps and share your experience in the comments below.
About Author: –
Chandra Shekhar Choudhary is working as an SEO analyst and technical Content Writer. His potential of writing is PC tips, Android, Mac tricks and Mac Cleaner he is anxious in writing other technical blogs. You can also find Chandra Shekhar on Facebook, Twitter and Instagram