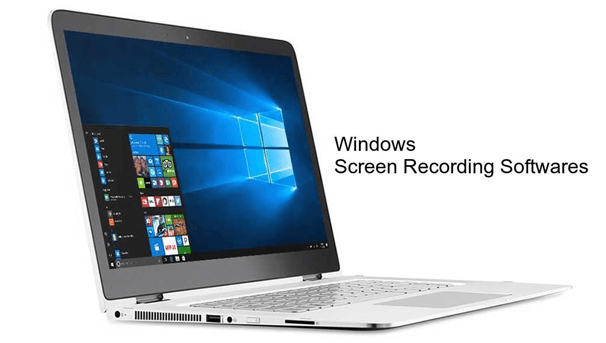 If you are interested in capturing audio-video of your entire computer screen or even a part of it, then you can easily make your choice from a long list of screen recorders available out there. These recorders really come handy in recording the screen activity into AVI video format. It will record entire activities of the computer screen including – selecting a menu, moving the cursor, and typing of the text.
Such software can be used to make videos to demonstrate a newly launched software, moreover, you also have the facility to add audio in it. If you are looking to describe/demonstrate any computer-related product or service, then a screen recording software will be of great help. Screen recording is also known by the name of "screencast".
Using this software, you can easily make a video and embed it easily on the web. If you want to know the best screen recording software out there, then make sure you have referred the following list.
CamStudio
CamStudio can easily record both the screen and audio activities on your computer screen and will also create AVI video files. In addition, using its in-built SWF producer, these AVIs can be turned into bandwidth-friendly streaming flash videos.
According to the official website of CamStudio, the software is quite easy to use and you can learn in and out of the software in a matter of minutes, thanks to the built-in help files. As per the claims made by their official website, the video's file size will not be too large as compared to other screen recording software and above all will have great quality.
Benefits –
Provision of adding screen captions to your video.
During the process of screen recording, it can also record picture-in-picture web cam.
Built-in help file for ultimate convenience.
Easy to use.
Ezvid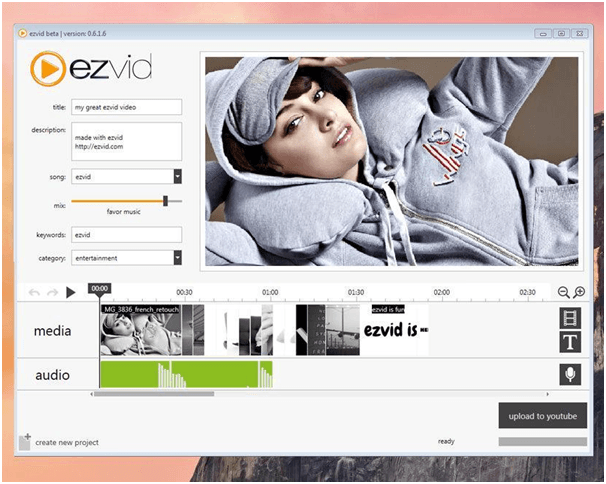 It is one of the popular freeware video and screen capture software. As per its official website, you should use the processing power of your computer to boost the speed of the screen capture and video editing abilities. Even though Ezvid files can be easily uploaded on YouTube, it is more well-matched with their Wiki site, wiki.ezvid.com, which boasts as the first video Wiki.
Benefits –
Comes with photo facecam and voice synthesis.
Create professional-looking videos in minutes.
Comes with a video editor.
Upload the video directly to YouTube.
TinyTake
TinyTake is also another impressive option especially when it comes to screen-casting features. This software runs in the Windows task-bar and it elucidate the image after capturing. The images then can be shared via TinyTake, but for that you need to have an account of MangoApps.
Video captures can be of five minutes in MP4 format. Though the video recording feature is not advanced, but it is a nice move to have it with the screen recording tool.
Benefits –
Can be used for free, however with limited features.
Built-in viewer is optimized for the mobile devices.
Graphics can be added from your local drive to elucidate files.
SmartPixel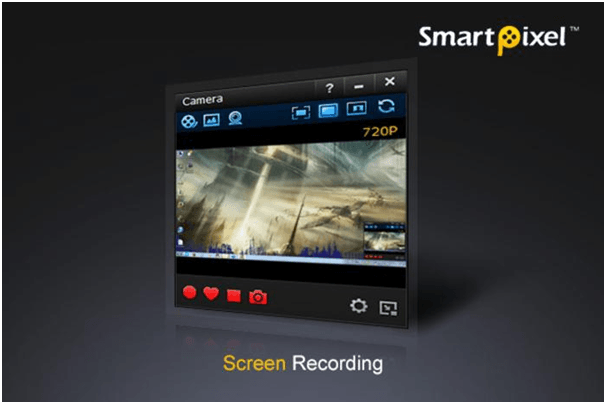 Although it looks like the software is designed for the games, but SmartPixel can record anything that is being displayed on your screen. Since, the software is designed from gaming perspective, recording is pretty smooth and seamless that you won't be able to notice as you play. Using high-tech video compression technology, the software is able to create high-quality videos.
Benefits –
Can record HD videos and also optimize disk space.
Picture-in-picture mode records, at the same time, what is there on your webcam and monitor.
Post-editing features comprise of – dubbing, adding subtitles, clipping, and merging.
Screenflow
Using this software, you get to easily capture everything on your computer screen, including the entire monitor area, microphone, webcam, and computer audio at the same time. With the help of the software, you can also record and edit any video of your choice and sharing it to a number of social media platforms is also easy. Screenflow boasts that they are the best when it comes to screen capture, even when viewed on Retina displays.
Benefits –
Enjoy recording and editing once the recording is finished.
Free version comes with no time limit.
Support for closed captioning your video.
Easily exported in varied forms of file types for publishing purposes.
Icecream screen recorder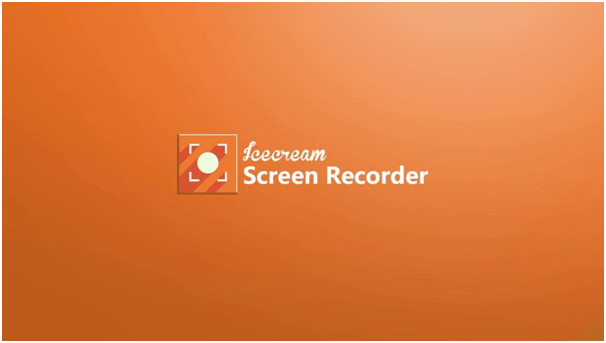 This screen recording software enables you to capture any area of your computer screen as a video recording or screenshot graphic. The software has an intuitive and easy-to-use interface. In addition, you can use a wide variety of tools and options while capturing screen.
Benefits –
Provision of recording webcam video while screen recording.
Provision of drawing, outlining, adding arrows, and adding text to the captured video.
With the help of zoom tool, you can zoom in while recording is in progress.
Provision of setting multiple screen captures on a timer.
Screencast-O-matic
The software facilitates you to make recording right from your computer screen or webcam. Although, there is a provision of uploading the video to YouTube, you can also upload your video to the free server host of Screencast-O-matic.
Benefits –
Provision of recording from both webcam and screen.
Useful in providing technical support.
Provision of adding comments, click indicators, highlighted cursors and much more.
All it requires is a browser and an internet connection.
Sophia Jones tries to live her life like the sun – setting her sights high and vowing to always rise up again. Always game for an adventure, Sophia loves widening readers and her own expectations of our vast, beautiful world. As a journalist, Sophia writes to inform. As a creative writer, Sophia strives to inspire. Overall, she hopes to captivate. She currently writes for qwikfix.