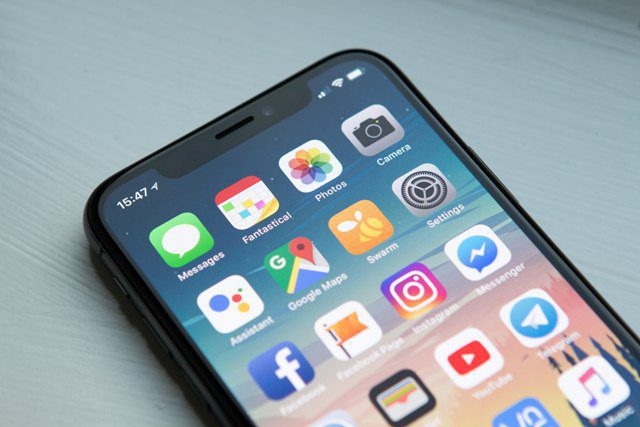 Starting a business can be tough. Half of the small businesses fail because of several factors.  For those hopeful entrepreneurs, however, they can avoid being part of those startups that failed by using innovative apps. These apps can handle transactions, create brand awareness and keep track of receipts, among others. There is an array of tools that you can use to ease your way to business success.
You can download these Apps for Small Business and use them every day. They don't just boost your productivity but also improve your business.
1. QuickBooks
It is an accounting software that helps in tracking your business' revenues and expenses.  This mobile app lets you study your financial statements. You can also send payments to your business partners and staff. Its tracking feature allows you to upload your invoices' images using your mobile device. Filing your taxes is also easier with this software.
It is not a free app. However, you can try its 30-day free trial to find out if this app suits your business. Once you are satisfied with it, continue using it for a small monthly fee.
2. Evernote
A regular notebook can help you take notes during meetings or organize your thoughts. But there's a more effective way to do it. Use Evernote.  It is a mobile app that can act as your digital notebook. Write down your ideas so you won't forget about them. Then, when you're ready to bring your ideas to life, you can just revisit them.
However, Evernote is more than just writing down your random ideas. In fact, you can use it to organize your business information and  record your client's remarks. If you used Evernote Business, you can easily collaborate with  other people in your team. Your co-workers can join and leave comments on the notes you wrote. What's great about it, is that you can access your notes even without Internet connection.
3. Wunderlist
It is a digital to-do list that won't only help you start your first business but it also reduces paper clutter. It's a great way to go green. Since it is a digital to-do list, you can access it anywhere. You can also share your list with your colleagues, send yourself a reminder for a task that you must complete soon or re-arrange the list items based on your priorities. There's no need to worry about losing your list because the items are saved in the cloud. Plus, your to-do lists won't overwhelm you no matter how many they are because this app can filter your tasks by specifications or due date.
Although this mobile app is free to use, its premium version gives you unlimited lists, lets you upload large file sizes and several functionalities that you need in starting your first business.
4. Square POS
If you're starting a business that relies on POS purchases, then consider this mobile app. Square POS is a user-friendly app that lets you accept and process credit card payments. You can also manage your employee access while you monitor inventory.
This app comes with a swipe reader that you can obtain for free. You can also integrate it with other financial apps. Plus, there's no monthly fee. However, the app gets a small parentage per swipe. Moreover, you can start accepting credit card payments even without the reader.
5. Breather
Because you are just starting your business, there's a good chance you are meeting with your clients in a coffee shop. However, it is a lot easier to do business if you have your own space.
Breather is a mobile app that allows you to find a variety of spaces that you can rent by the hour. It is one of the best apps for renters in 2018 that allows you to locate a meeting place on the fly. You can even choose a space based on your needs, available seating, meeting time and specific features. It is a perfect app for you if you always find yourself frequently on the road.
6. Meetup
One of the keys to having a startup success is to get out and meet new people. This mobile app can help you with it. It has tons of dedicated groups for almost anything under the sun. You can communicate with other CEOs, who just started their business. It is also a great app to network with other businessmen in another city. With its community size, it is easy to find a group for your industry.
7. SmartLine
You need another line for your business. SmartLine can give you a second number on your smartphone. With this mobile app, you can answer any business calls without carrying two phones. This app features a local number with a US area code. You'll know whether the call is for personal or business purpose. It also allows you to set your business hours and forward any business calls to your voicemail after your business hours. Try it out for free within a month. Then, pay a reasonable fee afterward, if you wish to continue using it.
About Author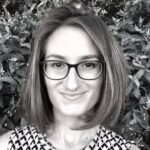 Catrin Cooper is a freelance writer and content manager from San Francisco. She sees her purpose in providing people with up-to-date info in spheres of marketing, self-development, and real estate. Apart from work, she adores traveling and yoga.