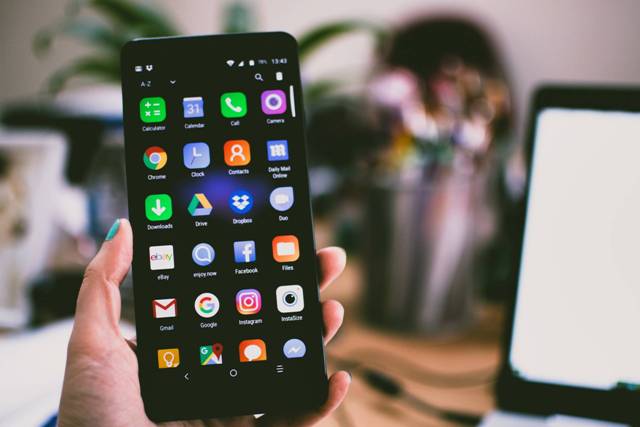 Mobile marketing has become a valuable tool for small businesses. It allows you to adjust your strategy and tactics easily. More and more small companies have started to realize the importance of mobile marketing on their agenda.
Small businesses can benefit from a variety of mobile marketing channels. These channels range in cost, time, and effort that needs to be put in them. To reach a more extensive consumer base, marketers have to discover the channels that work well with their specific audience.
Check below to see the top seven marketing channels to include in your business plan.
Social Media
Facebook
Facebook is a great marketing tool for various reasons. As the statistics show, it reaches around 60.6% of internet users. More than 80 million small businesses worldwide are using Facebook Pages.
It gives maximum visibility for minimum or no cost. There are millions of potential customers you can reach through Facebook. A well-placed ad campaign can attract your audience and draw the right people to your page. Facebook helps many businesses around the world to generate more sales. Since the scope of social media is immense, you can reach any kind of customer on Facebook.
Undoubtedly, Facebook is here to stay. It is amazing to think that what started as a simple way to be in touch with friends is now a platform that connects people and brands all over the world.
Twitter
Twitter is also a cost-effective method of engaging with your consumer base. It gives access to audiences around the world and provides an opportunity to interact with customers.
It has a handful of practical features such as keyword shortcuts, image collages (up to 4 images), advanced search, and so on. You can also use Twitter to monitor competitors. It lets you see what other people are saying about a particular topic.
Twitter is a great networking channel as well. An active Twitter page gives you opportunities to communicate with people you would not have a chance to talk to otherwise. It must be in the interests of especially smaller businesses that need connections to grow.
Instagram
Instagram can be a potent marketing tool for small businesses when implemented correctly. You can reach new customers, build connections to your existing ones, and even make sales right from your account. Instagram allows you to have artistic and creative posts. All combined make Instagram the perfect platform for marketing your small business.
One of the most prominent features of Instagram is its "Stories." They show a concise video or picture, which is a perfect space to squeeze in your promotional content.
Using a Business account on Instagram gives you access to the "Insights" panel. It gives analytical data like the growth, number of views, and website clicks that can indicate where your Instagram marketing goes.
SMS Marketing
Text marketing makes personal communication between a business and its clients easy. Text messages themselves are much more personal for your audience than any other communications channel.
Statistically speaking, text messages have about a 98% open rate, therefore, sending them guarantees that your marketing campaign is going to be much more effective.
SMS Marketing provides businesses with an easy way to connect with customers. You can also send automated text messages to your customers with the many tools available.
It cannot get much simpler than just sending a text. The only challenging thing is to make your messages appealing to the customers with a limited number of characters (up to 160).
Email Marketing
Email marketing is also an easy and proficient way to reach your audience. Email lets you build credibility within your clients by sharing helpful and informative content. It also helps you improve your customer base and build your reputation.
Email templates are also designed to make sure you look professional when you reach your audience's inbox. You can put your own content and customize every template with your logo and colors.
Information about your events, the latest product launch, or news about your business are great topics for regular emails. You can also use email marketing to send unique content that your subscribers may read with pleasure. All of this is going to work if people like your content. And If they do, they will remember you and come back to you.
Your Website
Your website is one of the most important marketing channels for your small business. Think about it, when you want to know more about a company, you search on Google and end up on their website. The same goes for the products and services that you are looking for.
A well-designed website helps your users with engaging content. A mobile-friendly website connects you with any user or any device.
Your website is an important marketing tool, not just because it acts as a brand ambassador, but also connects you to your potential customers. It can be through engaging content, personalization, or intelligent analytics.
As a small business, you have to increase your brand awareness. For this you have to put much effort into creating the perfect website that customers love.
Pay-Per-Click
Pay-Per-Click (PPC) is one of the unbeatable channels among various options now available to brands. Pay-per-click advertising is an excellent way for businesses to bid on keywords that are related to their audience interests.
When your potential customers search for a related keyword, your ad will be among the search results. And what is good, you have to pay only when one of your ads is clicked.
There are many benefits of PPC. These include the easy process of online advertising, low costs, money-saving, and deep targeting options. Moreover, it enables website owners to see if their ads are really working and giving them a reasonable ROI.
Final Thoughts
Small businesses are usually short on time and resources to compete with the boundless market. Thus, the best way to get what they desire is to invest in the mobile marketing channels that really work.
If you have a small business, you should start using digital marketing as soon as possible. As a business owner, you should be familiar with many things first before starting your marketing campaign. You should look at statistics, dive deeper into online marketing tools, and find which one is best for you and your business.