So, you have finally become the owner of the world's best smartphone and now you want to have some of the best racing games for your newly-purchased gadget. Well, I have to admit with a plethora of racing games out there, it is an arduous task to pick the best ones. You don't need to worry as I have rounded up top 7 racing games for iPhone and Android.
Asphalt Xtreme
Well, all I can say about this game is that it is a must-have. Asphalt Xtreme has all the elements you need in fast-paced games such as excellent graphics, car crashes, in-air stunts, swanky cars, and exciting locations. Your racing skills will be tested by the big boulder, falling rocks, and an abyss. You will also go through various locales such as – ancient relics, Thai Beach, and desert, all these locations certainly make this game more interesting.
I felt that the gameplay is quite similar to the Asphalt 8. The controls feel intuitive and offers full control of over every moment of the car. One of the major draws of the game is the career mode and it is divided into five categories – Rookie, Amateur, Semi-pro, Pro, and Master.
Available on iPhone and Android.
Real Racing 3
This is an exciting release of one of the popular Real Racing Series. Moreover, this one also offers free download. One of the striking elements in this game is its realistic-looking cars. Coming to the graphics part, you can expect some real-looking graphics and it certainly looks very impressive on a smartphone.
EA has done an impressive job in boosting "real" aspect of the game and you get to enjoy fully-licensed cars to race on the real-world circuits such as Indianapolis Motor Speedway and Silverstone. The motion controls are just awesome along with impressive braking & steering. While playing you can also modify traction control allowing you to modify your car as per your riding style.
Available on iPhone and Android.
Reckless Racing HD
The first thing you will like about this game is its striking graphics. If you are one of those racers who want to trade tarmac for dirt, then this game is definitely for you. The game offers ten tracks, multi-game modes, and a cast of some of the colourful characters including Bubba, Otis, Cletus, and Lurlene. You get to enjoy three game modes namely Delivery (you will have to pick different objects and take them to a particular destination in a specific time), Dirt Rally (it is a competition race), and Hot Lap (time trial).
The controls of the game are very easy and there are four control systems you can practice them in the free training mode. The options include – on-screen steering wheel, auto-accelerate, and tilt-based steering. With the help of online multiplayer, you have the chance of exhibiting your driving skills to the world. Go on and post them on the leaderboards and also trade the ghost races with the players from around the world. The best part is that the game has built-in chat functionality.
Available on iPhone and Android.
Need for Speed: Most Wanted
After Asphalt, this is one car game you should have on your smartphone. It is the game's pure craftsmanship and quality that has impressed the lovers of the racing games across the globe. And it is quite evident from varied aspects of the game. While playing this exciting game, you will be displaying your best driving skills to reach the top position in Freehaven. Now, let us shift our attention to one of the impressive parts of the game i.e. the graphics. I must say that the graphics will instantly impress you. You will be wandering through the cities and through the forested countryside, adding an exciting element to the game.
Key Features –
Enjoy driving your favorite exotic cars and enjoy customizing them as per your liking.
Unlock new cars by earning Speed Points.
You get to race the way you want. There are new features – touch or tilt to steer.
Using mods you get to enhance your car and get ahead of the rest of the racers.
Available on iPhone and Android.
SBK14
As far as racing games are concerned, you are either simulation lover or an arcade aficionado. The game allows you to be a part of the world motorcycle race championship. I am sure you will love riding fast sports motorcycles along the realistic tracks. With 9 control sets, this game has all the elements to give you a customizable gaming experience. Enjoy choosing your favorite nation and team you want to represent in the championship. While playing, you need to take the sudden turns gently and avoid crashing into the rivals.
Available on iPhone and Android.
Riptide GP 2
Riptide is certainly one of the exciting games and it also gained instant success amongst the game lovers across the world. If you loved the first iteration, I am sure you will also like this one as well. The controls are the same, but it is worth mentioning that the controls have improved drastically. This one comes with the new tricks system. You get to unlock various fun tricks. You have the option of taking the ones you have already unlocked and set the ones your rider can easily do.
You will surely love the game's colorful and sharp graphics. As far as the sound is concerned I won't say it was impressive but it still manages to do the job.
Available on iPhone and Android.
CSR Racing 2
I would like to explain this game as the next chapter of the world's best drag racing series. This game certainly sets new standards in the visual department. Enjoy competing against the best players with your own customized supercars including Pagani, La Ferrari, Lamborghini, Bugatti, Koenigsegg One, McLaren P1, and many more. The game allows you to team up with your friends and make a crew, tune your favorite cars, and participate in the global crew events.
Available on iPhone and Android.
For more Racing Car Games
About Author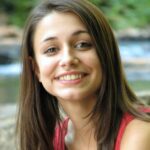 Sophia Jones tries to live her life like the sun – setting her sights high and vowing to always rise up again. Always game for an adventure, Sophia loves widening readers and her own expectations of our vast, beautiful world. As a journalist, Sophia writes to inform. As a creative writer, Sophia strives to inspire. Overall, she hopes to captivate. She currently writes for qwikfix.