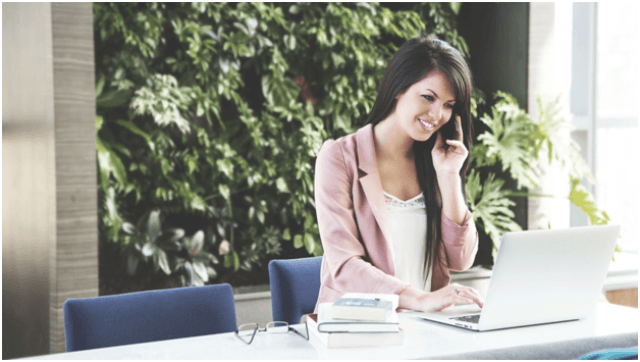 There are so many business phones on the market. The challenge that small businesses have is that they cannot afford expensive office phones. However, you still want to get a reliable phone even if your business is small. You also need to choose a business phone that will meet your needs with a high level of precision. There are so many cost effective and dependable small business phones on the market. This article puts forward the top 7 recommended phones for your small business. These are the phones that will not fail you whatsoever the case.
The AT & T Syn 248 IP Phone System
Are you shopping for the best landline phones for your small business? The answer lies with the AT & T syn IP Phone system. There are so many features that this phone boasts of having. It is a large phone that has backlit displays that are easy to read. The other thing that makes this phone the best option is the fact that it has a web-based system of administration. The system has a dual mode auto attendant and a built-in voicemail. You can dial it by name ability and has a routing for inbound calls.
Digium Switchvox (Cloud Hosted and Closet Installed options
Some of the top features in this brand include Apple and Android iOS mobile softphone application and a headset option that supports Bluetooth, wireless and wired connections. You can expand this phone to accommodate up to a maximum of 1000 phones hence highly scalable. The installation type is ethernet or cat5 wiring, message or music on hold and voice mail. It's a great brand if you are looking for the best landline phones in the region.
XBlue X16 Small Office Digital Phone System
The XBlue X 16 small office digital phone system is an inexpensive top choice from ezvid. It is an excellent phone system for small businesses that require a maximum of eight phones. The system is highly scalable and you can expand it as your business continues to grow allowing it to accommodate up to 16 handsets. It is an excellent system for most small businesses all over the world. Some of its top features include music on hold interface/external message, green and blue HS LEDs that are easy to see, personal phone book, outgoing call log and live call recording. The other top features of the system include external call forwarding, navigation keys that resemble a cell phone, voice mail waiting caller ID and auto attendant. This phone will give you a great deal for your money.
Avaya IP PBX
One thing that makes this phone a top pick for small businesses is the fact that it has an abundance of features. The management features that are loaded in this handset makes it an excellent choice for any organization that has more than fifty employees. The system is ideal for businesses that are growing because it has so many advanced features to offer. Some of the top features include conference bridging solutions, voice mail forwarding. Soft phone integration, call-handling features, and the dial-by-name directory.
Panasonic
This is one of the most reliable small business phone in the market. Its top features include the availability of cloud hosted and closet installed options. The system supports voice mail, message or music on hold, Cat5/ethernet or telephone wiring, Bluetooth, wireless, and wired headset support option, can support a maximum of 1000 phones (Analog, cordless, IP), and Apple and Android mobile softphone application.
V-Tech Eris Business Phone System
This is a flexible landline phone system that ideally suits the needs of small businesses and those that are anticipating to grow. You can begin with the four-line small office system but you can be sure that this system can accommodate up to 15 handsets. The features that you will find in this system include speed dialing, two-way call recording, call routing, in-built auto attendant, and simple installation. It's the best option especially if you are looking for a reliable system that will grow with your brand.
Panasonic KX-NT551
This is one of the VoIP phones that you really need in your small business office. The phone has a broad range of options and has the ability to deliver a maximum performance from one giga-bit connection. Its main features include one line backlit display, two gigabit POE/ethernet, eight flexible CO buttons, Full Duplex Speakerphone and HD voice.
Summary
As a small business owner, one of the best decisions that you can make for your business is getting a landline phone system. Communication is key for any brand and you cannot overlook the need for a reliable phone system. The fact that you have few employees does not mean that you don't need to install this communication system. There are so many handsets that you can use in your brand. However, you need to get one that will guarantee you reliable service. The best business phones for small business should also be scalable. This means that you can expand the system as your business continues to grow. The most important thing is to give you a system that will guarantee you a seamless communication process.