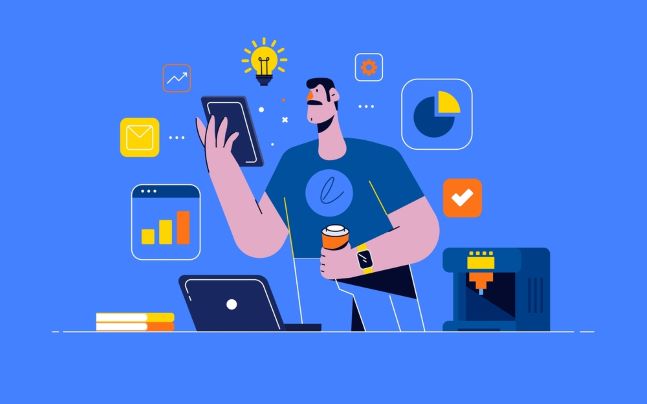 The market for pay-per-click (PPC) specialists is currently very strong. Over the previous decade, this online advertising tactic has generated significant cash for various businesses. As a result, more marketing funds and investments are committed to arranging the focused advertising campaign. In the same way, the demand for someone who can effectively manage PPC advertising is increasing.
Businesses need PPC marketing experts to create and manage their online ad campaigns so that they may increase sales and profits. You must know how to hire experienced ppc experts if you want your business to prosper. An experienced PPC expert needs to have certain qualities and knowledge in a specific field. In this article, we will discuss the top 8 factors you must know as a PPC expert to grow your career.
What You Should Know About PPC Models
PPC, or Pay-Per-Click, is an internet resource that supports adverts in order to boost organic traffic. It is a smart and necessary technique to attract audiences and boost one's business knowledge. This works in the sense that the advertiser pays the publisher when their ads are clicked. It is a necessary treatment that one might provide to their official website in order to reach a larger audience. As a result, only if the advertisements are clicked and viewed do you have to pay for them. PPC helps small businesses to increase their sales by building brand awareness.
Things PPC marketing experts should consider
Adequate statistical knowledge
Before working in the sector of paid advertising, you should have appropriate knowledge and information about it. There are many different types of ads on the market, and each one is unique in terms of impressions, click-through rates (CTR), presentation, and conversions. You must be able to evaluate those characteristics as a PPC marketing specialist and use the results to improve your advertising strategy accordingly.
If one of your ads has a greater click-through rate than the other, for example, you must replace it with one with a lower CTR. If the lower CTR ad has a greater conversion rate,  you must use your knowledge to figure out why to take the next step.
Ability to write ad copy
The more individuals that click on your ad, the more success and money you will see from your PPC advertising campaign. As a result, you must be comfortable writing interesting call-to-actions and fine-tuning them if they do not generate sufficient traffic.
A skilled PPC marketer should be able to build effective ad copywriting skills. They understand how to effectively employ keywords. They know how to maintain contact with targeted audiences by aligning all advertising with the landing page. You must consider for hire experienced ppc experts to experience increased sales of your products. 
Familiarity with the usage of ad word
Everyone knows that no other paid advertising network is as popular as Google Ad Words around the world. As a result, in order to become a PPC marketing specialist, you must become familiar with the use of Google Ad terms.
First and foremost, you must choose keywords that are relevant to your chosen business ideologies. To make your landing page relevant, you should choose extremely significant, distinctive, and long-tail keywords rather than general ones. Furthermore, you must have a basic understanding of Google Algorithms and how Google displays advertisements to its users.
Proficiency in landing page development
A landing page is one of the most important components of a PPC campaign. People will be sent to that "landing page" if they click on your ad. As a result, the landing page's content should be relevant in accordance with your ad material.
A smart PPC marketing expert will always prioritize generating customized landing pages for their customers. Your specialized landing sites should incorporate your promotional promises and commercial facilities. It will assist you in achieving your marketing objectives while also impacting the timing of your advertisements.
Interface design
Your adverts will require visual resources regardless of the PPC advertising network you employ (Twitter, Facebook, Instagram, and so on). It is for this reason that you must be aware of the required design for each platform. Additionally, you must be aware of which equipment can help you depict the best graphical illustrations. However, since you won't always be able to hire a professional graphic designer, there are free flier creator tools available to help you visualize your material. As a result, you must rely on your own abilities to complete your tasks the majority of the time.
E-commerce strategies
The fields of e-commerce and internet advertising are complementary to one another. As a result, understanding how to maximize PPC efforts for retail is crucial. It's vital to keep your mind on which e-commerce site (Amazon or Google Merchant Center) could be optimal for putting your adverts. You must know how to track their overall performance. Thousands of people visit those e-commerce sites on a daily basis. As a result, publishing your adverts on appropriate sites is likely to enhance the number of potential visitors.
Understanding the needs of the customer
To become a PPC marketing expert, you must have a thorough understanding of current market trends. You will not be able to persuade your clients to click on your placed ads if you are unable to analyze their behavior and response. Always remember to assess the effectiveness of your ad in terms of raising brand recognition, increasing conversion rates, and generating quality leads among customers. To do this, you will need to provide readers with interesting, helpful, distinctive, and well-organized material via your PPC campaign.
When communicating, you should be illustrious
Another crucial characteristic needed to have in a PPC specialist is the ability to communicate effectively while listening and explaining. You must have simple profiles that can be shared across your personnel and consumers to ensure maximum reliability. The manner you speak and acknowledge the provider's every word should be able to withstand the test of time. You must embrace tidings by creating a solid relationship with yourself as well as your staff. More significantly, you must decipher and meet your demands, as well as those of your customers.
Conclusion
PPC advertising is a fast-paced environment in which changes must be quick and successful. Marketing professionals who wish to become effective PPC specialists should concentrate on building the qualities we mentioned above. Hope this article will also guide you on how to hire experience ppc expert. You can check our website for hiring the greatest PPC expert in your area. You can also learn the fundamentals of pay-per-click advertising, display advertising, web analytics, and content optimization on our website.