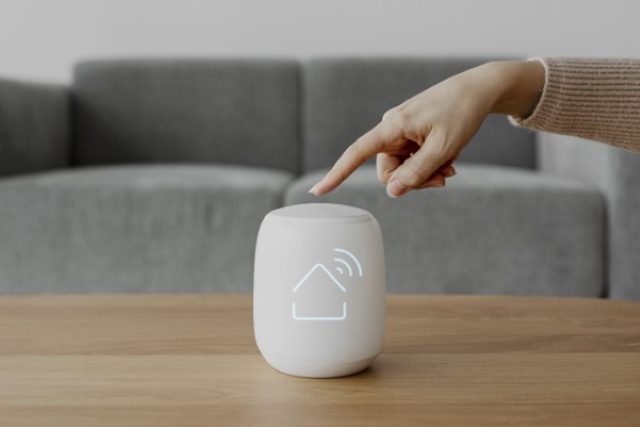 Smart electronic gadgets can make your life a lot easier when utilizing them in the right way. With their help, you should be able to manage your household efficiently and finish everyday tasks more quickly. In some cases, some gadgets are so helpful that they can solve long-lasting problems you have been trying to solve for years. As we move towards the new age of technology, we will witness several electronic gadgets influencing our way of living. However, for now on, here are the nine electronic gadgets to buy for a home that won't cost your pocket too much but can make your life easier.
Robot Vacuum
A robot vacuum will be a life savior if your family has kids and pets that mess up your house. It can quickly clean all the mess all by itself. You can program it to begin at a specific time, and it will automatically return to its charging dock when its chore is finished. Since it comes with an expensive price tag, people prefer using the best voucher codes online to shop for the gadget at a discount price. Moreover, a robot vacuum saves your time so that you can invest it in any other important place, and meanwhile, it scoots across and suck up all the hair, crumbs, and anything else. This fantastic gadget will always keep your house clean, whether you're using it manually or setting it on automatic time.
Video Doorbell
When you're occupied with your household tasks and suddenly your doorbell rings, you quickly rush to finish the work to open the door. You probably have experienced it, right? Now no need to hurry to the door now. You simply need to buy the video doorbell and download the app on your smartphone. Whenever your doorbell rings and you're busy somewhere, you simply need to open the app on your smartphone and connect it with the video doorbell. You will be able to see who has come to your house and told him to wait for a minute. The gadget gives you enough time to complete your current work and saves you from rushing towards the door in a rush.
Wireless Lighting Control System
How often have you gotten into bed only to discover that you forgot to turn out the kitchen light? It's sheer misery to drag yourself up and out to the kitchen switch after you're in bed. With a wireless lighting control system, you can sweep around the entire house extinguishing all lights in seconds by pressing a button on your smartphone or a remote on your nightstand. You don't need to wake up in the middle of the night just to close the lights as it seems quite disturbing; just one click on your smartphone can do it all.
Motion Sensor
Another electronic gadget to buy for home is a motion sensor. A motion sensor is one of the most adaptable smart home gadgets since it can be used to keep an eye out for intruders, turn on and off lights, track the whereabouts of family members, and more. Although it is expensive, people search for the best discount codes on the internet and shop the smart gadget. It can be used to serve a security purpose for your home and safeguard your home when you're not present.
Connected Plug
You may leave your coffeemaker on in your rush to other work, opening the door, or anything else. And when you come over to see your coffeemaker, you'll smell crusty coffee. To avoid it, invest in a connected plug, and plug the coffeemaker into it. In this way, you'll be able to turn off your electronic appliances through your smartphone. Besides a coffeemaker, it also works for lamps, box fans, irons, or anything that can plug into an AC outlet.
App-Controlled Smoke Detector 
Smoke always arises whenever you cook something; sometimes, too much smoke sets off your smoke alarm. With the app-controlled smoke detector, you can silence the screeching without jabbing the sensor with a broomstick. It's not a good thing to have a lot of smoke in your home, and it may even cause damage to your health. This app-controlled smoke detector will get you other benefits, including getting notifications when you're away, and rings whenever it detects smoke.
Keyless Door Lock
You're exhausted, and it's late. The keys to your house have sunk to the bottom of your briefcase. There's no need to hunt around for keys when you have a smart door lock. This gadget, which replaces your door's existing lock, may be unlocked by entering a code or receiving a signal from your smartphone. It is a fantastic way to save your time and energy whenever you have left something important in your house and can't find your keys.
Smart Night Light
You can be carried to your knees by a stubbed toe in the middle of the night. You can avoid bodily damage during your evening treks to the bathroom and kitchen by connecting a smart night light to a hallway outlet. It only turns on when it detects motion and turns off when you get to your destination.
Better Router
A better router helps you save bandwidth-the thing which everyone is fighting for. You don't have to risk your essential work because your internet connection is weak. A strong internet connection is vital to complete the work before the deadline; however, a weak router can ruin it. A better router can give your device the maximum bandwidth to complete all your important work and helps you to be up-to-date with your other scheduled activities.
Wrap Up
These are nine electronic gadgets to buy for your home to improve your life's standard quality without costing you a lot in your pocket. They all have their pros and cons, so do enough research before purchasing them. These gadgets' functions are helpful in your everyday life and solve your household problems.