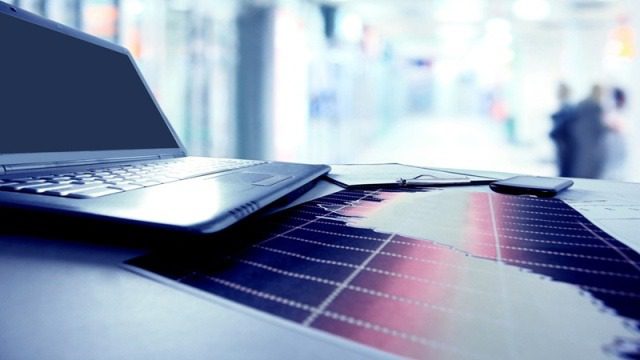 There are numerous technologies has been available in this modern era but most of the business folks were not familiar with what fit for their business life. Personally, I have been amazed by seeing those emerging technologies which have been recently introduced in business that's going to populate most of the business in upcoming years. There's always new technology has been introduced by so many folks for all over the world and we can wonder what technological marvels are coming next to take the business to the next level. If you have been an already an entrepreneur, then it would much more beneficial to improve the business and I think you can easily leverage these technologies to reach your target audience in new ways which would be much more popular.
Technology keeps on delivering new ideas which are changing faster than ever with emerging trends like robotics, artificial intelligence, real-time visualize and bring reality to the business where for every aspect of daily life it is more beneficial. Even now every business today needs to know even more or learn more about what is best in terms of performance and security. Technology nowadays teach us  what we need to do and make us learn everything to enhance our business life and fulfilling everything in our lives.
Artificial intelligence
The artificial intelligence has been tackling so many problems in most of the business small or large enterprises which are becoming more easier to take the better decision and overcome from so many business challenges. Most of the survey updated the information that AI will revolutionize the way they gain information from and interact with customer more easier than they think.
Also Read
If you are interested in technologies which are going to rule the future then check out the journey of 3doodler to Lix. 3Doodler is first 3d printing pen of the world. You can literally make 3d object with this revolutionary 3d pen. It brings quality and creativity with it. From 3doodler to Lix journey of 3d pen is like a roller-coaster.
Real-time analytics
There are so many technologies has been introduced to raise the business further but the new trends have been changing the business to take to the next level. Companies don't just need a platform strategy, they need a rich and best business intelligence approach to lead in this new era of intelligence. There is so many business intelligence analytics are giving deeper insights of business and also the real-time analytics. The real-time analytics helps every entrepreneurs and business executives to learn what's  needed for business and what's not, it is exact way to find the business happenings.
Agile search analytics
This is the most recent technology which found much help for most of the business organization by using this search analytics feature everyone can analyze their business easily even the non-technical person can analyze their enterprise and easily find their hidden parts of the business. The search analytics is nothing but a user can search their relevant data in a faster way using the search option. It is other wise called as a new search engine for data which brings the exact data when you search it in the search box.
The managers and business decision makers can easily able to find their relevant results without relying on others. The easy way to analyze your business and keep updated always to take the better decisions faster.
BI things
Many business intelligence tool is changing and will change the business into the most successful one in the upcoming years. It will increasingly be embedded into various applications such as business sectors, healthcare, educational organization can easily benefit from this tool. These intelligent things are one of the latest technology trends of 2017 which are going to rule the IT sector. The BI things include the dashboard for business that gives all the business visualization at one place so that the users no need to switch on multiple screens to analyze their business that saves so much of effort and time.
The voice analysis of the business is also been introduced by so many business concern to search their data in a hands-free way. This enables so many businesses to learn easily about their business without typing in the keyboards.
Security Architecture
Nowadays all the business intelligence technology has been introduced so much of security things that enable the business to gain more satisfactory from the customers. The security architecture is one of the major benefits of upcoming trends in business.
These latest technology trends are going to populate in the most of the business and will play crucial role in developing the business growth. While planning your upcoming business improvements the adoption of these latest technology trends will surely make difference in your business growth.
About Author

Selvaraj Rangaswamy is a Founder and CEO of Blue cubes Technologies. He is graduated in the university of Madras, Chennai. He is a passionate blogger and traveler. Blue cubes Technologies is a software development company launched a product called Roosboard which is a business intelligence dashboard for enterprise to make quick analyze of data with search based analytics. Visit Roosboard.com to know more about business dashboard.