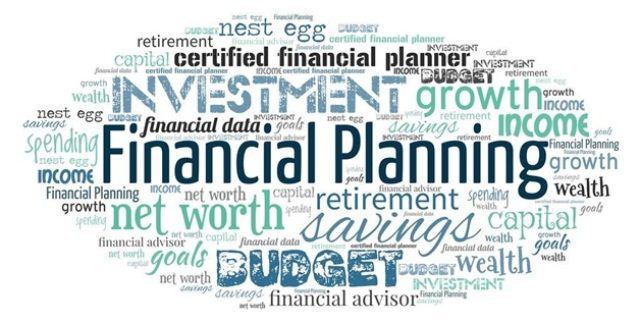 The world of financial management has gone through a vast phase of evolution just like every other practice out there. We can say that both the changes in the market and the introduction of new technologies have played an important role in how we deal with financial management. Whether you are dealing with financial management on a personal level or while running a business, you will have to consider all these changes in order to keep tabs on your financial health and get expected results from your efforts. Still, for many people, financial management is an arduous journey.
You might be thinking that now that most of the technologies used in financial management have become mature and the market is not coming up with drastic changes, there will be new trends in the world of financial management but that's completely wrong. Just like all the other fields out there, even financial management keeps going through various changes and yes we are talking about every year.
Even in the year 2021, when the whole world is dealing with the deadly coronavirus, there are many trends flooding in the world of financial management. So, to make things easier for you, we have come up with the top financial management trends that you should keep tabs on in 2021 to perform better.
Financial planning for increased longevity
One of the most important things to note here is the life expectancy of most people is increasing with time and this is one of the main reasons why we need to come up with a solid financial plan in order to bridge a potential cash flow gap when we will retire. This is one of the most popular trends of financial management that you cannot ignore in 2021.
With the life expectancy of people increasing with time, it has become necessary for everyone out there to re-evaluate their investment plans and start planning for savings for living a balanced life even after retirement. This also means that you will have to start saving at least 10-15% of your annual salary in order to fulfill your needs even after retirement.
Growing workforce diversity
If you keep tabs on the global workforce then you must have noticed that the diversity in the workforce is changing rapidly and more women are joining the work field with time. You cannot deny the fact that modern day women have started to take control of their financial needs by themselves and they are becoming more independent. This is why a long list of females are now seeking the services of a financial advisor for managing their finances and also for building wealth.
On the other hand, all the millennials out there are highly wary while investing their money and this is what brings the change in the market. Now the market is moving from being more product centric to customer centric. This is why all the advisors out there must be aware of the fact that they need to completely inform their clients about their portfolio.
Adoption of new technology
Another big trend that you are going to notice in the field of financial management is the entire world of financial management will keep on adopting new technology. There is no denial in the fact that technology has already become ubiquitous in financial management with cloud computing solutions like cloud based QuickBooks hosting becoming a new normal for all the firms and people out there but this doesn't mean that we will never see any other new technology being introduced in financial planning.
You can take the example of emerging technologies like AI and big data which are slowly becoming an important part of financial planning. The accounting and finance world have always welcomed modern day technologies with alacrity and this is what they will continue to do in the future as well.
Adjusting according to the new normal
There is another trend that will completely change how we used to deal with finances and it is the arrival of the deadly virus in the form of COVID-19. You should know that we are going through tough times and this has affected every industry out there. If you are not ready to give up and not ready to close the doors of your business forever then the one thing that you will need to do is to make changes in your finances according to the current situation.
You should know that you can no longer call your accountant and bookkeepers to your office and make them work on your finances like you used to do. Well, most of the countries are still going through lockdowns and therefore, you will have to make changes in your financial management according to the new normal.
You will need to start using the power of work from home tradition in order to keep your finances up to date and to maintain your bookkeeping. So, if you have been using the traditional accounting solution by installing the accounting software on the desktop then you will need to shift to the cloud as this is the only way through which you can give access to your accountant and bookkeepers without compromising with the security of your financial data.
It doesn't matter whether you are running a firm in the modern era or just taking care of your own finances, keeping tabs on the latest financial trend is crucial for everyone out there. If you will not follow the trends in the financial sector then you are surely going to be left behind in the rough race of competition.
Just like every other field, financial management will keep on getting changed over the years and it is you who will have to keep tabs on the trends related to financial management popping up in the market. You should also know that if you will keep tabs on these trends and then use it in your firm, then you will be able to make better decisions for your company and you can even make sure that you are always updated about your financial health.