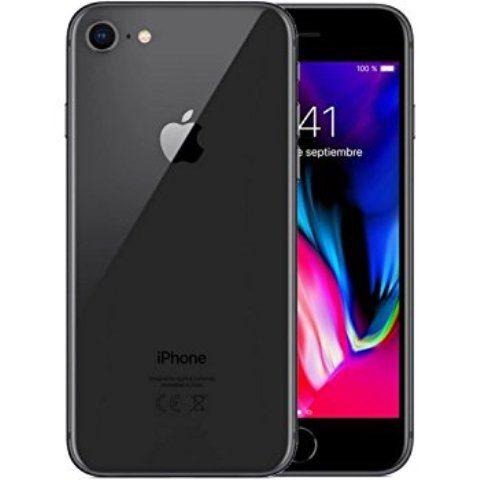 With the world growing at a rapid pace, we, humans are leading a comfortable life. But what about our forests? With this increasing development, we can easily find a substantial decrease in the number of forests and tress around us. The transmitting rays of our telephones from our smart phones are adversely affecting not only are plants but cause diverse effects on our lives as well. The satellite towers are a threat to the number of birds around us.
With this deteriorating condition, we can find a ray of hope in the gadgets that sustain us in various ways but are also Eco-friendly. So, in this article let us discuss about various, in fact the best five Eco-friendly of our time. And the best part about these products is that you can purchase these products at a lower and moreover cheaper price after using Amazon coupons. The details of some of these products can be studies from the following paragraph:
1. IBamboo: As is quite apparent from the name, this gadget is made from the bark of bamboo tree. The IBamboo is portable speakers which require no high-tech gear, or outlet, or batteries for functioning. The bamboo is cut in a way that it has a slot to rest the iPhone on the top. A user needs to place his/her iPhone in the slot, turn up the volume of phone's speaker and the bamboo speaker will automatically amplify the sound. The best part about these speakers is that it not only is Eco-friendly but also saves a lot of electricity. With this speaker, the cost of electricity has been reduced to that of gained by burning down coal. The only disadvantage that this speaker possesses is it has no volume of its own but is able to only amplify the sound of the iPhone. The phone has no android version to support with but only supports the iOS labelled phones. The IBamboo supports iPhone 4s, iPhone 5s and many more versions of iPhone. It is available in its natural colour and black colour and is available at a price of RS. 1200.
2. ReFleece iPad and e-reader cases: Now when we purchase the best technological products, our first priority is to save it from all the scratches and prevention of its body from damage. To protect our phones from exterior damage we tend to purchase efficient touch cases and screen guards but all these cases are made up of plastic and plastic as we all know creates immense damage not only to our health but also affects adversely to our environment. So, to prevent our phone cases from damage it is better if we tend to purchase Eco-friendly cases. To redeem their cost ReFleece is mechanized by using recycled plastic bottles and textiles to make touch cases for protecting kobo, iPad Mini, Kindle, and iPad. These cases are available with a lot of options. For example, the buyers can purchase them in wooden, wild side and classic collection. The wild side collection provides a lot of options in colors for the buyers as they can opt it in colors like steel, grey and its natural colour as well. The price of these products can be managed from RS. 2160 only.
3. Goal Zero Nomad 13 Travel Solar Panel: Solar energy is now being widely used as an alternative to electricity. Built with this mechanism Goal Zero's Nomad 13 is a solar panel which functions to charge the laptop, phone, and bulbs which are less than 13 watts. The specialty of this solar panel is that it can be trusted as a power back option. It is folded but bigger than an iPad and weighs nearly 2 pounds. The panel consists of an internal battery, and its batteries are even readily available in the market. It comprises of USB plug, cable linking multi-panels and 12-volt output cable. The panel can charge multiple devices at a time and is available at a price of RS. 960.
4. Philips Hue connected bulb: Nowadays people are saving their electricity bill a lot by purchasing LED bulbs. The basic feature of these bulbs is that with Philips Hue connected bulb, we can control intensity of electricity by connecting it with a smartphone. The users can use these bulbs by connecting them through their WIFI. Moreover, they can download this as an app and the user can thus dim and change their light according to their demand. With these bulbs, the users can create image hues like at the time of sunrise and other at the time of night fall. Besides this, the users can create with alarms according to their convenience. The cost of an individual bulb is RS. 360 and the combination of the set of three bulbs can be provided at a price of RS. 1200. To avail the given discount, use Amazon India coupons.
5. iZen Bamboo Bluetooth Keyboard: With the upcoming generation of mobile phones and computers and tablets, keyboards are a must to purchase in today's generation. These keyboards are harming our environment at a higher rate. The iZen Bamboo Bluetooth Keyboard is crafted out of the bamboo plant and devised as a compact keyboard with function keys on the top, which resembles much like an apple keyboard. It functions on USB rechargeable battery and requires no electricity. The keyboard is compatible with any Bluetooth device and costs around RS. 3000- 3500.
As forests are being cleared, and our birds are getting affected with our wider use of technology, it is our turn to save our planet Earth by using Eco-friendly products. These products can be furthermore purchased at low prices from Amazon India. So, these products are not only a way to decrease the adverse effect that they are causing on our environment but can also help in a lot of savings of common man. People can save a lot of energy and electricity by purchasing Eco-friendly that can fulfill our needs and demands and also can prevent a lot of harmful substances to create diseases and other disadvantages on our mother Earth.