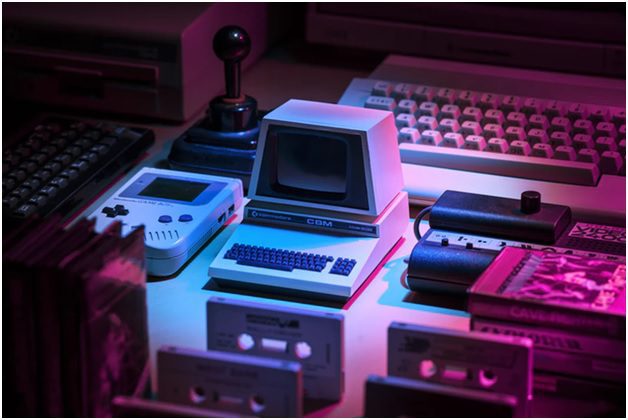 The gaming scene for 2019 has been bustling with new gear, new games, and new promising gamers that make the community as alive as ever. This year, we've seen a broad range of gaming gear that made it to the top of every gamer's wishlist. Thus, it's a challenge to determine the best gaming gear that will make it to the 2020 list. Nevertheless, here are some of the best pieces that we think are worthy of your attention.
Best Keyboards
Alienware Pro Gaming Keyboard AW768
When it comes to gaming gear, Alienware is a name that you often hear from casual players and pro gamers alike. If you prioritize immersive gaming, this Alienware keyboard has all the features that will allow you to be more absorbed in your gaming world. The keyboard's dynamic lighting effects that are tied to your in-game play will make you feel like you're in the game itself, along with other cool features.
Corsair K70 MK.2
Are you a bit of a hardcore gamer that tends to break accessories while playing? The Corsair keyboard is perfect for you. With a lightweight, durable aluminum frame, the Corsair K70 MK.2 is essentially an investment. It's durable, reliable, and it's made to give the user a sophisticated gaming experience.
Razer Huntsman Elite
This model of the Razer keyboard features the new Razer Opto-Mechanical Switch, which uses optical technology for fantastic speed as well as a key stabilizer bar for precise and accurate keypresses. Aside from this new technology, the Razer Huntsman Elite keyboard offers ultimate personalization and gamer immersion.
Best Mice
Logitech G402 Hyperion Fury
Having a high-speed mouse is often the number one priority for most gamers. Luckily, the Logitech 6402 is a high-speed mouse that we expect to top the charts until 2020. This mouse combines optical sensor technology and Logitech's Fusion Engine hybrid sensor that can track speeds up to 500 IPS.
Steelseries Sensei 310
This entry from Steelseries is basically a new version of a classic mouse, except that both right-handed and left-handed players can use it. Built with a new type of plastic, this mouse can also be gripped even by the sweatiest of palms. And from the name itself, the Steelseries Sensei 310 is the best option for anime fans. If you even want to cosplay as a 'sensei' yourself, this should give you some ideas.
Razer mamba hyperflux
The gaming experience is as good as the gear used. The Razor mamba hyperflux wireless mouse is a revolution in gaming mice. This gaming mouse is packed with amazing features. Apart from being wireless, it can be charged wirelessly through the Razer HyperFlux Wireless Power Technology. This is on top of the fact that the mouse is ultra-fast, super-light, and you are able to make precise and swift movements. Considering all these features, When it comes to gaming mice, this undoubtedly tops the list as the best mouse 2020 alongside other mice from the same manufacturer.
Best Headsets
Kingston HyperX Cloud Alpha
If you're looking for the best headset fit for pro gamers, look no further than Kingston's HyperX Cloud Alpha model. This headset is known for being super comfortable (for an over-ear headset), lightweight, and of superior audio performance. So if you don't want to sacrifice comfort when going through hours of gaming, this headset is for you.
Astro A50 Wireless
We're pushing 2020! Who needs wires on their headsets? The Astro A50 Wireless is a descendant of the original Astro 50, adding a wireless function without sacrificing audio quality.
Creative Sound BlasterX H7 Tournament Edition
There's nothing like a tournament edition headset to make you feel like a pro gamer. With this headset, PC users can enjoy a comfortable, durable headset that emits only clear, accurate sound.
Logitech G Pro Gaming Headset
Some gamers prefer simple-looking headsets over extravagant ones that are too bulky on the head. If you're one of these gamers, the Logitech G Pro Gaming Headset offers a subdued design that can make you comfortable even with extended hours of gaming.
Best Computers
Corsair One
Are you finally ready to make an upgrade to your gaming arsenal? Corsair One is one of the best options for 2020. This rig is built like a tank, is 4K and VR compatible, overclockable, and has some of the best specifications for a gaming computer we've ever seen. However, the choice will still be up to you when selecting a gaming computer with your preferred specifications.
iBuyPower RDY ELIBG207
This gaming computer is on top of many lists so far. It's one of the few rigs that can run triple-A games at 4K ultra at approaching 60 FPS. Aside from the performance, the iBuyPower RDY ELIBG207 won't burn a hole through your wallet. It's reasonably priced for the value that you're going to get, not to mention the aesthetic beauty of the body itself.
HP Omen Obelisk
This gaming PC has been making waves throughout the year. The hype is fair though; aside from being built from the highest quality parts that Hewlett Packard is known for, the HP Ome Obelisk is highly customizable. Moreover, this computer isn't going to cost over $2,000, which might come as a surprise to some. But without the flashy parts of other PCs, the Obelisk is a simple yet high performing machine.
Dell XPS Tower Special Edition
Do you prefer a minimalist presentation? We do, too. This gaming PC is highly configurable depending on the user's preferences. But at its lowest configuration, the Dell XPS Tower Special Edition is VR ready. It will also be compatible with future upgrades, which we will definitely be looking forward to in 2020.
Best Monitors
Alienware AW3418DW
All gamers want to be immersed in the game they're playing as much as possible. With the Alienware AW3418DW monitor, the 21:9 aspect ratio will get you lost in your gaming world for hours. The cherry on top? It has a 3,440 x 1,440 resolution and a 4ms response time with a 120Hz refresh rate. Just imagine how that can make your game look like.
ASUS ROG Swift PG27UQ
If you're saving up for a new gaming monitor, might as well save up for the best one. ASUS ROG Swift PG27UQ is the best gaming monitor for 4K Ultra HD resolution and HDR, with a 144Hz refresh rate. Impressive? We think so, too.
Gaming gear encompasses a broad spectrum of accessories and equipment. Nevertheless, these handpicked selections are just some of the best gaming gear that we will definitely be seeing in 2020. Our final advice? Get your hands on these pieces before they're sold out.