In today's digital world, almost everyone is using a laptop. Whether you are a student, Writer, Business Man or in whatever field you are, a laptop is very necessary for your work. There are many laptop brands available for online and offline purchase. However, there are some hardware priorities which is needed to be considered when buying a laptop.
Every brand has a different configuration for their laptops and similarly, you can buy a laptop according to your needs. In this post, we are going to tell you about some top hardware priorities for your new laptop which will let you do your all day to day needs as well as play popular PC games or just simple games at online casinos for real money. It really depends what type of gamer you are, but with a stronger PC you don't have to think twice about an upgrade. Browser games take more RAM and require solid processor so that the gaming goes smoothly. Huge triple A games require basically everything to be better. Some games even require more than 8gb or RAM, so sometimes opting for 16gb minimum is a must. The laptops in this list are almost all-around, meaning they can serve for various purposes, but to understand why, we need to take a look at the components first and understand their function. So, let's check them out.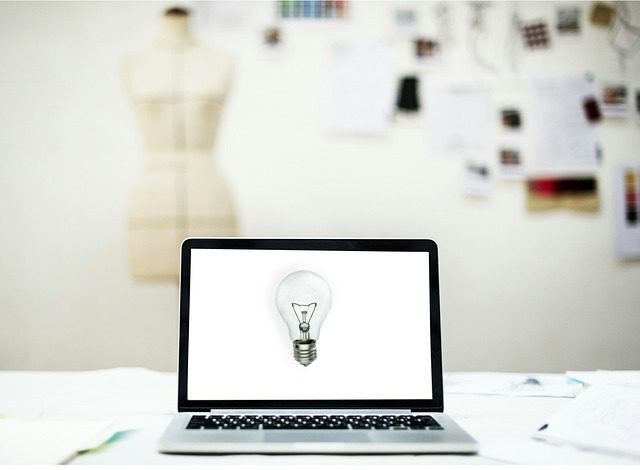 Processor
A Processor is the brain of a laptop. It is a small chip which is also known as a central processing unit (CPU). It helps to compute each and every query made by the user. The basic work of a processor is to process the input and show you the output.
When you buying a laptop it is very important that you use a high power processor. Some major brands that made high computing processors are Intel and AMD. Today the popular processors are Intel's i3, i5, i7 and AMD's Ryzen series processors.
If you need more power and speed then you should opt for i5 or i7 or Ryzen series. These series of processors are also good for building a gaming PC as well.
RAM
RAM stands for Random Access Memory. It is one of the fundamental components of a laptop or PC. It is a dynamic memory and also consider as volatile memory. The work you have done on your laptop is due to RAM. It allows you to create, edit, save and delete your files.
It is necessary to buy a laptop with good RAM. In early 2000 DDR3 was very popular and come loaded in new laptops at that time. Now all new laptops are powered by DDR4 which is much more durable and faster than the DDR3 RAM. Some of the best RAM brands are Kingston, Corsair, Transcend, etc.
If you need a faster laptop consider buying Laptop with at least 8GB RAM. It also helps you to run high-end games smoothly.
Hard Drive
Hard Drive is a heart of your laptop. A hard drive is an electromagnetic tape that store your data. It helps you to save and retrieve your data. An MBR (boot record) is also saved in your hard drive which helps the OS to load and open your laptop.
You can consider a hard drive according to your storage need when buying a laptop. Some of the best Hard Drive manufacturers are Seagate, Western Digital, Toshiba, etc. You can also opt for an SSD drive for better performance.
Pro tip: If you solely buying a laptop for gaming then consider buying a separate SSD. Many Laptop brands are offering SSD.
 Graphics card
A Graphics card is also known as Video card which basically needs for the graphics of your PC. Today the majority of laptops are coming with both discrete and dedicated graphics card. A Graphics card comes with separate GPU RAM and processing power.  If you are an intense game lover then consider buying a laptop with a good graphics card.
AMD and Nvidia are one of the best graphics card providers for high-end gaming and HD quality graphics. You can opt for Nvidia GTX or GeForce series graphics card.
These some of the hardware priorities which you might consider while buying a good and high performing laptop. However, it also depends on your requirements and needs. But buying a good performing laptop is mandatory to keep your work done as fast as possible.
To ease your searching for a good laptop, we have created an Exclusive list of best laptops under $900 for our readers. Let's check them out:
Acer Aspire E15 ($379.99)
Acer is one of the best laptop brands. This is a very powerful laptop at very affordable pricing. The look of this laptop is elegant and comes in black color. This laptop is powered with:
8th generation Intel Core i3 processor at 3.4 GHz.
6 inch full HD screen with 1920*1080 pixel.
6GB DDR4 RAM.
Intel UHD 620 integrated Graphics.
1TB Hard Drive.
If you are looking for a high performing laptop at very affordable cost then you should go for it. This power packed laptop is an ideal choice for your everyday computing.
ASUS VivoBook F510UA ($509.99)
This is considered as one of the best laptops from ASUS. The laptop is very slim and has a stylish design. It is also very lightweight. This power packed laptop comes with:
8th generation core i5 processor with 3.4 GHz.
8GB DDR4 RAM.
6-inch wide anti-glare screen.
1TB HDD.
Intel Ultra HD graphics 620.
ASUS is the renowned brand for laptops and this is a good laptop for you if you are looking for a high performance.
ASUS ZenBook 13 Ultra Slim ($749)
This is another high-end laptop from ASUS. This is a very slim laptop with a 13-inch screen. The laptop looks elegant and stylish as well. The laptop comes with:
8th generation core i5 processor with 1.6GHz.
8GB DDR4 RAM.
256 GB SSD.
NVIDIA GeForce MX150 integrated graphics card.
Windows 10 operating system
It also comes with a fingerprint reader. If you are looking for a Budget laptop for gaming then you should opt for this laptop. We mentioned that some triple A games require every hardware component to be on a higher level and this laptop can deliver, however the MX150 graphics card doesn't rank so high, but certain games can be played on up Medium settings, so if that is satisfying enough, you can opt out for this laptop.
These are some of the best laptops that come under $900.  We hope you found this list useful.
Over to you
Buying a laptop is not a tricky job. However, considering the above hardware priorities can help you to sort out some of the best performing laptop. This does not only save your time and money but also help you to find a good laptop according to your needs. If you have any questions or queries, just ask it in the comment section below.  If you like the post, don't forget to share it with others.