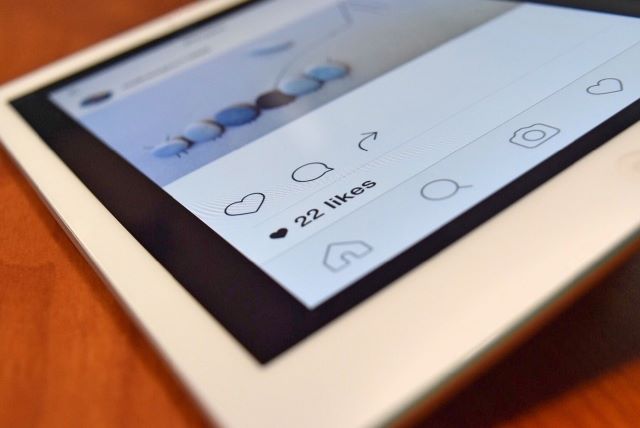 Instagram is one of the most popular social media platforms today. It has a huge impact on the business world and always amazes us with all the new features. Ever since it was first released in 2010, it has had a rich and evolving history. As a marketer, it is crucial to understand that history in order to use Instagram in the most efficient way. With that in mind, we bring you the top Instagram stats marketers need to know in 2023.
Once you learn more about Instagram statistics, you will be able to utilize it most efficiently. As a result, you will create fantastic marketing campaigns that will revolve around important factors.
The number of users
Currently, Instagram has over 2.35 billion monthly active users. This makes it one of the largest social media apps today. This tells us it is one of the fastest-growing platforms, and it has a huge potential due to the size of the audience. Researchers say that we can expect this number to grow to 2.5 billion by the end of the year. That's why Instagram marketing will help with growing your audience.
The number of users for Instagram Stories
Instagram Stories is one of the main features of the platform. Currently, around 1.32 billion active users are browsing through the main feed. That's your potential audience size in case you wish to create an ad as an Instagram Story and engage with your users this way.
Engagement of business accounts
As a business, you can now create an Instagram Business account page. This is an extremely important feature because it helps you quickly grow your customer base and gain many potential leads. Today, 9 out of 10 Instagram users follow at least one business account. That means 90% of the users are interested in following a business they have an interest in.
This is a very important piece of information for a marketer. There is huge potential to connect with your audience if you have a business account.
The average age of Instagram users
Over 70% of Instagram users are under the age of 35. That means Instagram is mostly used by a younger audience. This statistic will help you understand what content you should create.
You need something engaging that will attract the attention of younger customers. Luckily, there are many Instagram business ideas that target younger audiences.
The most popular type of content
By far, the most popular type of content on Instagram is video content. This is one of the most important Instagram stats marketers need to know. More than 70% of users watch more videos than they did in 2022. Creating promotional video content will increase the chances of appealing to Instagram users.
The most popular marketing trend
More than 80% of Instagram users have purchased products advertised by influencer marketing. Product and service reviews and recommendations are becoming extremely popular, which is definitely a marketing trend you should look into.
Instagram's Click-Through Rate
Instagram's CTR fluctuates between 0.58% and 1.46%. This is a very important metric, especially if you wish to use Instagram to improve your website. If you add social media share buttons to your WordPress site, this can bring more organic users. Social media share buttons are useful shortcuts to boost traffic. Have that in mind when building content for Instagram. It must be appealing and shareable.
The popularity of Instagram's shopping features
Shopping posts are very popular on Instagram. In fact, over 130 million users view shopping ads every month. This tells you how popular shopping posts are. There is a huge potential here, and you should definitely use Instagram posts to increase conversions.
Make sure to familiarize yourself with how these posts work. Understand the basic rules and how to best utilize this resource to grow your sales.
Instagram's algorithm prioritization
Out of all social media factors, Instagram prioritizes engagement the most. Its algorithm is built in such a way that it rewards engaging content. Have that in mind when creating content for your account. It should drive likes, shares, and comments. Also, make sure to always comment back on every post because this will also improve engagement.
Average time per day on Instagram
On average, each Instagram user spends 30+ minutes using the app. Considering how many social media apps there are today makes Instagram a valuable platform for business purposes. If you are looking for social media apps to engage with your customers, this is the best pick.
Instagram updates
Instagram is constantly evolving as a social media platform. New updates and features are introduced at a steady pace, which gives marketers a lot of new functionalities to work with. However, that also means you have to be up-to-date with the latest trends.
For example, in 2022, they added a feature that you could like a story without sending a DM. Also, they first introduced captions for videos and then improved the functionality by introducing auto-generated captions.
When it comes to updates that were released in 2023, people can now:
Schedule posts on Instagram
Delete photos from a Carousel
Use badges for content creators
Use Instagram Stories to create a public photo thread
On top of that, they added more features to support parents in protecting their children online. This only tells you how much effort goes into managing this platform and why it has such huge business potential.
How to use these stats to improve your marketing campaigns?
These stats show you why Instagram is so popular and what some of its best features are. Furthermore, they show you how people use Instagram and what they like to see and do.
Once you understand these stats, you will have an insight into your customers' behavior. From there, you should use that information to make informed decisions about creating engaging Instagram ads and posts. That approach will propel your marketing strategy and help you acquire more customers through social media.
Top Instagram stats marketers need to know – explained!
Besides our list of the top Instagram stats marketers need to know, there are other important statistics as well. We have provided the most common stats that will substantially affect your marketing approach and how you use Instagram to market the business. Understanding these stats and their importance is a necessary step for all social media marketers.