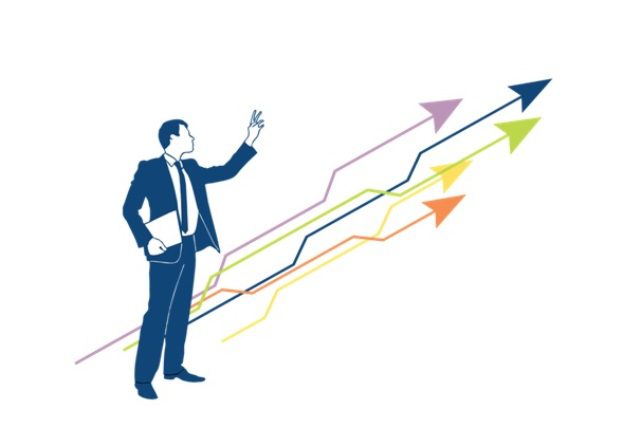 One of the top priorities of any small business owner is to grow his or her company. However, small business founders will tell you that this is a challenging endeavor. You may not have the budget to carry out big marketing campaigns or sufficient time to focus on business growth. Remember you will have to manage several aspects of the business. Despite all these challenges, you can use some hacks to achieve the success of your business.
Therefore, how will you boost your sales and allow the business to grow? The only answer to this question is growth hacking. The terminology refers to the process of experimenting with sales segments, product development, and marketing among other areas to establish the best way of growing your business. Here are some of the top marketing hacks that small business leaders can use to achieve success.
Prioritize Content Marketing
According to executive business leaders, content marketing costs approximately 60 percent less but generates close to three times more leads than the traditional marketing leads. Therefore, it is a highly valuable strategy for any small business that is anticipating growth. Thus, any website that has useful and engaging blog posts will present the company as an expert in the niche. You have to make sure that your blogs are meeting the standards of SEO. It will help the business owner to build trusting relationships with his or her audience. Make sure you have fresh and engaging content on your website all the time. Get to understand the current ranking requirements of the search engine and adhere to them.
You can use the call to action option to monetize your traffic. Blogs can also generate higher traffic to your website, convert your visitors into customers and improve your SEO. Use SEO tools to research low competition/high volume keyword for the blog posts to attract more of the target audience to your website to grow your client base.
Use Google and Facebook Customer-Retargeting
Digital Strategy Consultancy reports indicate that average customers visit the website approximately nine times before making a purchase. Therefore, retargeting is an excellent growth hack that can help you get purchases that you would have missed out. Google and Facebook retargeting entails a pixel that you will add to your website to show the targeted ads to the users who previously visited your site. As your visitors continue to browse through other websites, they will come across your business ads that encourage them to go back to your site. Therefore, you can use Google and Facebook retargeting to bring your visitors back. You can be sure that you are not going to lose your past visitors. It will also show your audience that you care about them and intent to develop a lasting relationship with them.
Using Exit-Intent Coupons
You can build your email list through giving your visitors a coupon by exchanging it with their email address. Consumers like such deals and are always looking for an opportunity to save. These coupons will also help you to encourage people to save a few dollars. The exit-intent pop-up will grab the attention of your visitors. The app will track when the visitors are just about to walk away from your website and offers a coupon at the right time. It is a fantastic tool that you can use to boost your conversations and improve the bounce rate. Therefore, the use of exit-intent coupons is one of the best strategies if you want to take your business to the next level.
Show Social Proof
Most buyers want to see reviews before making a purchase. A large proportion of consumers trust online testimonials and reviews over personal recommendations. The good thing with previous users is that they will always provide an objective view of the kind of services that they receive. Therefore, you can make it easy for your customers by showing social proof on your web pages. Once your target audience read the comments from your satisfied clients, they will be motivated to make a purchase. Thus, you have to make sure that you are offering excellent services that will generate positive comments from your users.
Use Content Upgrades
One of the most significant ways of growing your email list is to provide content upgrades for your blogs. The term content upgrade refers to a freebie that is offered within the post that is related to the blog post topic. For instance, you can give your readers a free downloadable PDF in an exchange with their email address.
Conclusion
The above marketing tips will help your small business to achieve great success. You can also increase your shares, likes, and views by using the call to action on your social media pages. However, don't forget to as for feedback from your customers. You will use the information you gather from your clients to correct anything that is making them dissatisfied.