Should you invest in Instagram influencer marketing? Is the hype surrounding it worth your time and money?
Putting your money on a horse you don't know is a risky business.
However, influencer marketing has all the stats to back up its effectiveness in 2020.
Even if you know all about it, you need to stay updated with the latest figures as the influencer marketing landscape keeps changing continuously.
Here are the top stats for Instagram influencer marketing that will help you make more informed decisions:
Before that, I would like to let you know  you can get free Instagram followers with GetInsta.
Most Influencers are Older
Most influencers (54%) with Instagram ad posts were between the age of 25 and 34 years old. The next biggest group of influencers (31%) were between 18 and 24 years old.
This makes a lot of sense since the age distribution of the Instagram user base (about 1 billion worldwide) follows a similar pattern.
Most (35%) are between the age of 25 and 34, with the next biggest group (30%) between the age of 18 and 24.
Finding ROI is Challenging
76% of marketers said that finding the ROI of their influencer marketing campaigns has been their top challenge.
About 90% of marketers measure engagement, 59% of them measure clicks, while 54% measure conversions to find their ROI.
However, marketers are now moving towards bottom-of-the-funnel metrics, such as product sales, to determine their ROI.
Size Matters
Influencers become influencers because many people follow them. The funny thing about influencer marketing on Instagram, however, is that engagement decreases as the number of followers increases. When finding influencers, make sure to remember that lower influencers have a higher engagement rate. Usually their audience is much more trusting, which results in better conversions.
The rationale behind this reverse influence effect is quite simple:
People relate better to authority figures that have yet to achieve celebrity status. To people, micro-influencers appear to have lives similar to their own, and as a result, they're able to relate to them better than celebrities.
The Popularity of Instagram Stories
Instagram Stories was launched in 2016 as a way for users to showcase their daily activities. Unlike regular posts, Stories disappear in 24 hours, and that gives users a lot of freedom to create the type of content they want.
Today, over 500 million users watch Instagram Stories daily, and this makes it an important marketing tool for Instagram influencer marketing. It's also possible to add them to your profile as Highlights so that people can watch them later as well.
To discover more statistics and information about Instagram influencer marketing in 2020, check out this infographic by Fourstarzz Media.
About Author:-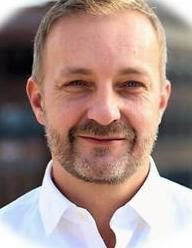 My name is Dennis Doerfl, a former Groupon and Accenture executive, and the Co-Founder and CEO of Fourstarzz Media – a Lincoln, NE based Influencer Marketing Company. I am also a member of the Forbes Agency Council and a Forbes.com contributor.