Capturing potential clients online on your social media can be a very exciting and easy task if you do it correctly. Captivating potential clients might sound like an easy task, yet if not done correctly, it can get tiring and frustrating. The goal for marketing your business is to get more sales; therefore, the content you post online should be captivating and quality enough for your potential clients.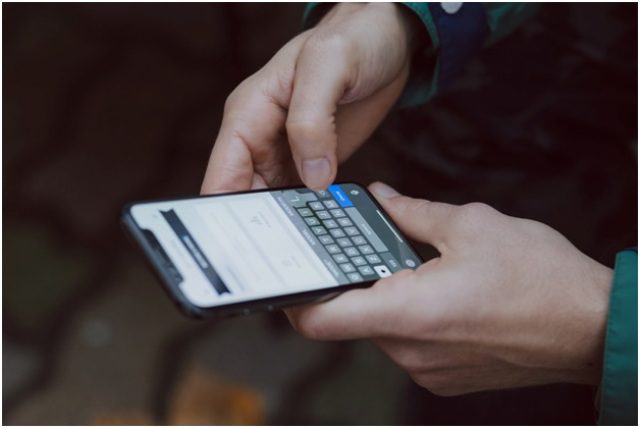 With this skillfully curated list, you should be able to capture the attention of your potential clients online.
Identify your target audience
Knowing and understanding your ideal customer is key in curating content that best speaks to the masses. Learn about the social media platform they use, what content they would want to see, the frequency in which you should post your content, and at what time they are likely to see your posts. This makes reaching your potential clients on social media more effective.
Stay where your customers are
Identify the social network or social media platform that is mostly used by your customers and use that. Listen to them by going through the reviews they leave and act as fast as you can on them. Do the best you can.
Engage with the relevant audience
Once you have identified your potential social clients, you can start an engagement with your potential customers and engage them in a conversation while sharing your expertise. Add these conversations without disrupting them. Share your perspectives through the comments section, and keep the conversation moving by replying to any questions asked by people, be helpful.
Find and track relevant #hashtags and conversations
In this digital era, hashtags do the most in helping track and find people talking about the same thing.
Find the relevant hashtags and join conversations you should be part of depending on your target clients and business interests. Professional websites can help you track and monitor related hashtags that will, in turn, help you reach the target customers, thereby helping you captivate their interests.
Use catchy headlines
When social media users log into their social media platforms, they are likely to be bombarded by dozens of posts that are overwhelming at times. This, therefore, means you only have a split second to capture their attention. What way can you use other than to use great headlines?
"Skillfully curated headlines will catch the attention of your audience, leaving them with no option other than to scroll through your feed and learn more," says Maeve Mille, a writer and editor at Subjecto.
Attract potential clients by using clever headlines that will make them want to know more about your business. They will want to read your article and get more information about your venture.
Post user-generated content
You need more than a large following to generate more sales online. This is why it is crucial to create more of a family from the beginning. How do you do this? Regularly interact with your followers and show respect to them by paying attention to their concerns and having conversations with them.  If people are saying great things about you online, then getting new clients online should not be such a struggle for you. Doing this makes your existing customers feel valued and also builds your brand's credibility too.
Maintain a positive communication culture
It is worth engaging with your audience to create a friendly atmosphere. Engage in positive discussions and encourage your audience to post questions. How you interact and communicate with your clients greatly determines the image of your brand. This helps potential clients to make decisions a bit faster.
Show your existing audience that you care about them; this makes loyal customers even more loyal while attracting potential clients.
Employ the use of visual content
In social media marketing, visual content is highly essential and appreciated. Plain texts are less appealing to people compared to photos and videos. Due to the significant role these videos and pictures play in online marketing, make sure to use quality images and videos always.
Instagram is just the best social media platform to use while exploring this approach in your pursuit to captivate potential clients. Explore tools like Instagram stories widely and maximize your reach.
Work with negative reviews online
It is impossible to impress everyone without exceptions. Show interest and participation by working with negative reviews and solving problems. Improve your impressions to the public by showing that the existing problem has been dealt with adequately.  Indicate that you are doing everything possible to correct the situation at hand.
Tell a powerful story
An incredibly told story is just as captivating as a quality picture. As a brand, engage your audience with a wide array of skillfully crafted narratives. This you can perfectly tell through the use of the "about us" section on your website. Other than this, you can use blog posts, articles, videos, and many more. Use pieces that evoke emotions from your audience
Achieve this by working with a great essayist or using essay writing tools like; Top Essay Writing, WriteScout, and Studyker in captivating your audience using emotionally driven stories that are bound to be a wake-up call for your existing customers and attract new clients.
Use contests and sweepstakes
Who does not like free stuff?  This is why contests and sweepstakes are an effective way to captivate your audience's attention. Make people excited about your brand by offering them a chance to win prizes; this will especially help you if your brand is still new and just getting into the market. Build a following through this. When one person participates and wins a prize, they are likely to tell a friend or even share it with family. That is a boost to your brand. Also, consider making this giveaway a monthly event, thereby giving your audience something to look forward to every month.
Share your personality in your posts
As a representation of your brand online, you want to create an image for your audience that is impressive and polite; however, make sure not to fall victim by being a puppet to your audience. Just be civil and reasonable.
Even though the main aim of your social media posts is to provide your audience with useful and relevant information on your brand, people have the tendency to look out for a real person behind a business or brand, so don't omit your personality. Work on an online character that your audience can relate to rather than having a more corporate tone in your posts.
In conclusion, social media marketing has seen a considerable overhaul in business trends globally. New and exciting trends have seen the light and marketing has since taken a different road altogether. Instead of creating ads for your business, work on building a great relationship between you and your potential clients. The market is overcrowded; therefore, making a niche takes creative, unique, and innovative methods. Social media is, therefore, more than just a tool for business marketing; it's all about connecting with potential clients while building an even stronger relationship with your existing customers. Ensure always to use high-quality social media content.
Get creative and combine different marketing strategies to maximize sales.
About Author:-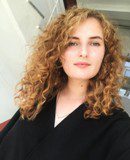 Kristin Savage nourishes, sparks and empowers using the magic of a word. Along with pursuing her degree in Creative Writing, Kristin was gaining experience in the publishing industry, with expertise in marketing strategy for publishers and authors. Now she works as a freelance writer at ClassyEssay.