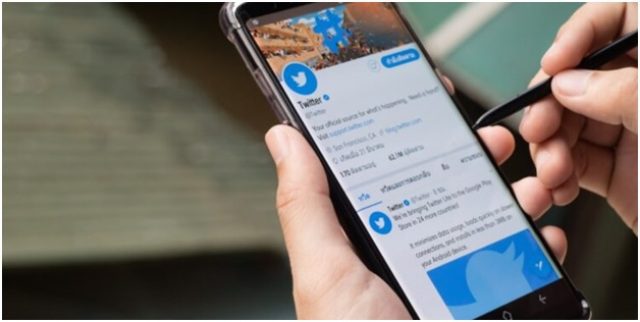 You might be rigorously promoting your business on Twitter and applying unique Twitter marketing strategies to enhance your business profile to reach maximum people. Your hashtag campaigns are performing very well and engaging thousands of your customers with uploading and posting hashtag tweets & posts on your Twitter handle.
But how will you showcase the Twitter Hashtag Feeds on your website? A large number of audiences who know about your business reach the website instead of a Twitter handle, displaying a beautifully designed Twitter Hashtag window will enhance your audience experience with your brand.
As people are easily attracted to hashtag posts and find such content relevantly more engaging and creative, it might be possible that people will love to see this content on your website too.
But again, the question is, how will you embed Twitter hashtag feed on your website? What are the ways you can use to make your website embellish with the Twitter Hashtag Content?
Below, you will get to know about the two different ways to smoothly integrate Twitter Hashtag posts on your website and engage your website audience.
Find out these two different ways to collect Twitter hashtag feeds and use them to display on your website.
Let's get started!
Method 1: Embed Twitter Hashtag Feed With Twitter App
Through Twitter App, you can directly and manually embed your favorite and selective Twitter Hashtag posts on your website. Twitter Application provides a direct embedding feature to its user by providing embed code.
You need to select the Twitter Post, click on the three dots on the upper right corner of the post, and click on the embed code option. It will show you an HTML code that you can use on your website.
Copy the code and paste it into your website by opening the backend of your website and place the code where you want to display the hashtag post on your website.
Be careful and do not change the coding of your web page. You simply need to paste the copied code and save changes on the web page without disturbing the other code on your website.
Pros:
Anyone can easily use Twitter App to embed Twitter Hashtag Feed and it is free of charge.
You can offer a similar Twitter experience to your audience on a website by embedding Twitter posts in their original format.
You can embed as many hashtag posts on your website as you want to display.
You can select the users' created hashtag posts and create beautiful UGC hashtag feeds on your website.
Cons:
You can only embed one hashtag post at a time.
You have to manually select, copy & paste the embed code of each post on your website.
Embedding hashtag posts with Twitter App consumes lots of time and effort.
You cannot collect multiple Hashtag posts and display them in a creative hashtag widget.
You cannot customize and design Twitter Hashtag Posts.
Method 2: Embed Twitter Hashtag Feed Through Social Media Aggregator
One of the best ways to embed Twitter Hashtag Feed on your website is with the help of a Social Media Aggregator. To utilize social media aggregators effectively and efficiently, you need to understand how it works.
Social media aggregator is a type of tool that gathers social media content with the help of hashtag, username, tag, mention, keyword, etc., as per the social media platform you need.
Find the trending and popular social media hashtag to collect all the hashtag posts related to this hashtag.
Open your account with any social media aggregator and add the hashtag feed you want to collect.
Moreover, with the help of social media aggregators, you can customize social media feeds using themes and make it up to the layout design of your website.
Once you curated, customized, and moderate the aggregated Twitter Hashtag Posts on your
Pros:
It collects multiple hashtag posts at a time.
Social media aggregators are pocket-friendly tools that cost you less than a mug of coffee for an entire month.
You don't need to select, collect, and embed hashtag posts on a website manually.
Using social media aggregators to embed Twitter Hashtag feeds, you can also personalize the hashtag posts as per your website needs.
Social media aggregators help you represent Twitter Hashtag Feeds in a responsive design, which means it automatically fits according to the screen size.
Cons:
Social media aggregators are not free. You need to spend some money.
One consequence is that using social media aggregators has no consequence, it's a perfect tool that retrieves maximum marketing benefits.
Conclusion
Now you know how to collect and embed Twitter Hashtag Feeds on your website using two different ways.
Embellish your website with the charming, engaging, and fascinating hashtag posts from Twitter on your website in no time with both these methods.