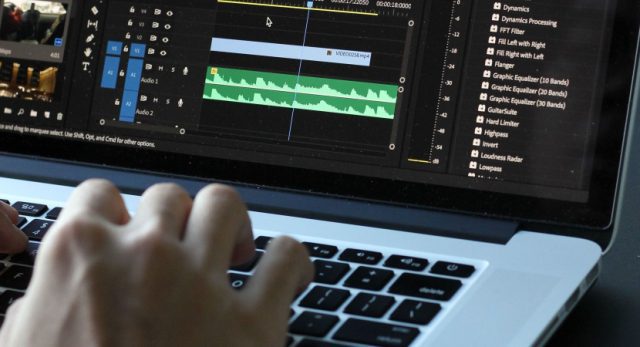 We live in a world filled with technology. But the fact that it is becoming more accessible evokes interest and passion in many. Video editing software is no exception to this fact. There is a lot of impressive but straightforward video editing software available for free on the internet. All you have to do is finding the right software which would help you to make amazing videos for your website, product marketing, YouTube channel, Facebook page, etc..,
But, there are some risks involved in downloading and using free video editing software. Many may harm your computer by containing spyware or adware. At the same time, there is also a good number of professional video editing software available. Wouldn't it be better if someone searches and lists them for you? Don't worry. We got that covered.
Here are the six best free video editing software for windows.
VSDC free video editor
VSDC comes with many exciting features. Users can learn and explore their features in a relatively straightforward way. Both the free and paid version is available for VSDC. The free version itself comes with a full video editing suite, including color correction and audio editing, though the paid version consists of extended features.
Pro version costs $19.99, which features impressive 3D diagram templates, varying presentation options, visual waveform, and voice over support. It is available only on Windows.
Important features
Complete video editing suite.
Standard audio and color correction.
Mask and chroma key for green screen video effect.
HEVC/H.265 video compression standard for saving HD files at a minimal size.
Easy options for social media sharing.
Drawbacks
The product support system is available only for the paid version.
Openshot
Openshot is a go-to free video editing software for beginners. It has a simple user interface with advanced features which is very much suitable for simple editing. It is entirely open source. It has a drop and drag option to easily include audio, video, and photo. There are also advanced features that provide more editing options.
It is available on Windows, Linux, and Mac.
Important features
Keyframe animation capabilities for creating animation videos.
Varied digital video effects like hue, brightness adjustment, gamma, greyscale, and chroma key compositing to edit green-screen effects.
It offers credit scrolling, frame stepping, time mapping, unlimited layers, and audio mixing capabilities.
Availability of real-time preview when the transition is added between clips.
Drawbacks
Limited video tutorials
The help section is not very great.
Lightworks
Lightworks has a simple interface, but it is filled with advanced editing tools. It has a collection of elaborated video tutorials which help the user to pick it up fast. It has a suite of licensed videos and audio clips that can be used in your edits. It is the right choice for a versatile desktop editing. The free version comes with almost all the features as the paid version.
It is available on Windows, Linux, and Mac.
Important features
Highly precise trimming standard.
Supports all video formats with a feature to upload a 720p video to YouTube.
Real-time project sharing capability.
Availability of speed optimization to import new files while editing.
High exporting speed.
Drawbacks
Beginners may find it difficult to use.
Movie Maker 10
Movie Maker 10 can be chosen for making quick video edits. For limited uses, it is more than enough. The free version suite has options to add customized fonts and colors. For those who want an effective video editing software with basic features, this is the one. It provides a smooth transition for edited clips. It is available only on Windows.
Important features
Very easy-to-use for basic video editing
Auto-movie option to customize the cuts in clips.
Auto preview is available for audio effects.
Wide range of transition choices.
Drawbacks
Video quality limits with 1080p. 4K is not available.
Shotcut
Shotcut is one of the best open source free video editing software on the internet. It works cross-platform. It comes with a very comprehensive set of video editing tutorials. It accepts a wide range of formats such as DNxHD, 4K, FFmpeg, ProRes.
Audiophiles will find this software very comfortable as it has unique toolsets to fine-tune audio by adjusting bass and treble. There are many more tools to make the audio sound way better compared to other video editing software.
It is available on Windows, Linux, and Mac.
Important features
Advanced audio editing and enhancing tools.
It supports 4K HD resolution.
Completely customizable filters.
Drawbacks
The odd interface may confuse users.
The help section has limited information.
DaVinci Resolve 16
DaVinci is best suitable for professional editors. It has advanced options for 8K editing, color correction, and visual effects. For bigger projects, DaVinci remains one of the most sought-after video editing software.
Though it is best suitable for professionals, its user interface is not very complicated. Get more info about the 10 best free movie catalog software using the given link. It remains intuitive. Using video slicing and trimming, you can create a rich video and audio experience. It is available on Windows, Linux, and Mac.
Important features
Cutting-edge trimming options.
Availability of dual timeline to do the cutting, precise trimming, and swift navigation.
Options to change motion estimation speed and convert frame rates.
Effective color correction capability.
Faster and accurate mask tracking feature.
Drawbacks
Free tutorials are limited.
Features may be a bit exhaustive and too advanced.
Biteable
Biteable an online video editor app which allows its users to make videos that stand out easily. The collaborative feature of Biteable is what makes it a unique editing tool. The tool is designed for agencies and marketers to easily create or animate materials without needing to hire a video editor.
Important features
Tons of templates to choose from
800,000 stock clips
Collaborative editing
1 million images
Royalty-free music
Chat & email
Drawbacks:
Free features have limits, it doesn't allow to upload your own voice recording or videos unless a full plan is purchased.
And that's it. We hope that you will find this article helpful in choosing the right free video editing software for you. Cheers.