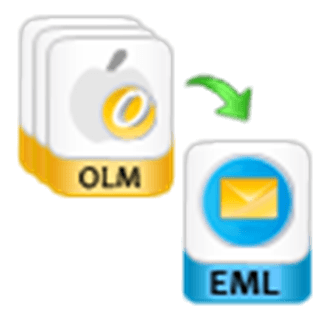 Are you too a victim of email error 17199 on your Mac screen? Do you face issues during sending email messages from your Mac Outlook? Are you looking out for ways to fix all issues of corrupt OLM files? No need to worry now as we have come out with the perfect solution to trap the error code 17199 in Mac Outlook. An easy and reliable solution has been provided for the users in this article to repair corrupted OLM files. But before that, it is important to understand the basics about OLM files and the reasons why these corruption issues appear in Mac Outlook data and files.
Mac Outlook is a popular email client all around the globe. This entirely productive email program has amazing features along with high-tech security. Especially for OS X users, Mac Outlook is an absolutely outstanding application. Outlook 2011 was introduced by Microsoft. It uses OLM file format to store all email files along with messages, contacts, notes, etc. but OLM is a very delicate file format and suffers from multiple sync issues. Along with sync issues, OLM files also encounter
inaccessibility issues, error messages, and corruption issues. Users generally receive these types of error or warning messages while working on Outlook for Mac. Some of the error messages that appear on user's screen are shown below in form of images.
Outlook for Mac has its files as OLM files. These files are used for saving user mailbox information to the local storage device. But in case OLM files are interfered then, these files may become inaccessible to the users. This is the 17199 email error that creeps up in Mac Outlook.
Also Read:- Tips to Resolve Microsoft SQL Server Error 3456
Reasons Responsible for Corrupt OLM Files
We will understand the ways to recover OLM files but before that let us first understand the real reasons why corruption in Mac Outlook files arise. These reasons are as listed below.
If Outlook for Mac crashes abruptly then, .olm files become out of reach.
Virus or malware infected system also makes the OLM files inaccessible.
Interruption during installation of Mac Outlook causes corrupt OLM data.
Connection with a corrupt media storage also leads to damaged OLM files.
When MS Exchange server gets crashed all of a sudden then issues occur.
If outlook application is not shutdown in a proper way then problem occurs.
When you try to import OLM files to Outlook for Windows without changing the format.
Methods to Resolve "An Unknown Error Has Occurred in Outlook Mac"
To fix OLM file error 17199, there are two ways equipped to resolve the problem. The two ways are as mentioned below.
Follow the steps mentioned below to repair OLM files.
1st Step: To check internet connectivity, just try logging in any of the web-based application. If the application runs, then its okay. If not then directly connect to the email service provider and get the right username and password.
2nd Step: In this step, delete all emails of Outbox folder. Entire outbox is to be sent to trash folder and then choose Send or Receive option. Now check if the error is fixed or not. If error still exists then follow the next step.
3rd Step: Again enter the username and password and follow the below-written steps. These steps are-
Open the Mac Outlook application.
Tools Menu > Accounts
Select the desired email account.
Enter username and password.
Verify accuracy of incoming and outgoing server.
Now, exit the window by clicking the red button.
However, if any problem still persists in the method explained above then user can feel free to fix the issues of corrupt Mac OLM files using the third party software namely, Outlook Mac Recovery Software. It is explained in the following section of the article.
Outlook Mac Recovery Tool can easily recover the damaged or corrupt OLM files. It is the simplest way to repair Mac Outlook files. The tool not only recovers OLM files of Mac but also converts the files in EML format. It supports all versions of Windows and also has a very easy-to-use interface. The tool has the potential to fix Mac Outlook files in just a few seconds.
Final Words
Mostly Mac Outlook is used widely for business or professional utilities. In fact, every company prefers to use this as their primary email client. OLM possess highly critical information and delicate data records that need more surveillance than usual and so these types of 17199 email errors can not be tolerated in Outlook. So, in this article, some exquisite methods have been provided on how to fix all issues of corrupt OLM file.