Have you ever wondered why your website does not get enough traffic even after you have published new content recently? This is because your website may not be indexed properly. New websites face this problem. Websites that are not indexed cannot be viewed by users. Other than that, new websites take time to build reputation and get indexed. Hence, to get traffic and generate business, it is necessary that your website is ranking through Google Index My Site tool.
Major steps of Google Indexing
It is always good to understand how the indexing process actually works. When a website is created or updated, it has to be searched by Google bots also called crawlers. These crawlers are in constant search of websites that have been created or updated. As soon as they find a website that has refreshed content or has been recently launched, it is added to the database. This database contains all the websites that have been indexed by Google. In addition to that, users are only able to view search results according to the list of the database list.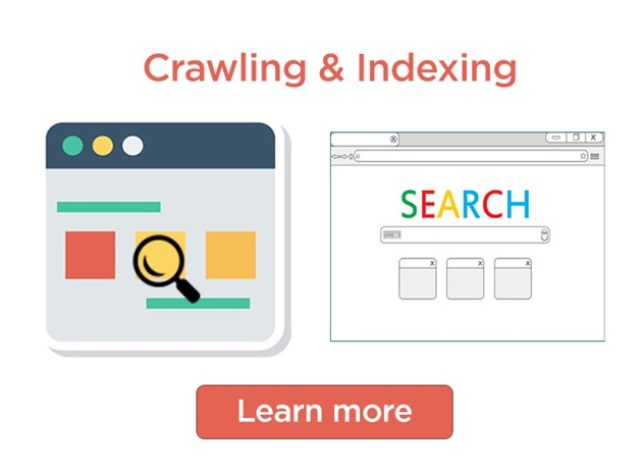 Websites are indexed and added to the list according to the category which they belong to. For instance, if you have a website for digital marketing services, your website would be listed along with all the other websites offering similar services. Hence, when a user would search for digital marketing companies, your website would be listed along with other links if it is indexed. On the other hand, if it is not indexed, no one would be able to view your website. This obviously means that there would be no traffic on your website.
At times, when you have not used the correct strategies, your website would not get indexed quickly. During this entire time span, people would simply be unable to view your website. This is something that website owners should avoid. They should make sure that the indexing process of the website is completed in the shortest possible time span. When people would view your website among the searched results, they would obviously start visiting it.
Using Google Console as a powerful tool
How can website owners know that their website has been indexed or not? Using Google Console is the best option. Google Console is a state of the art tool which tells you whether your website has been indexed or not. If you see that the content of the website has been published but the indexing process has not been completed, you can start drilling down to the reasons.
The best thing about Google Console is that it is extremely easy to use. Even if you do not have advanced IT skills, it would be easy for you to use it.
 Avoid low standard content on your pages
There is no doubt that quality content can do wonders for your website. When people see that your website has top notch information backed by detailed research, they would visit regularly. On the other hand, if the content on your website lacks quality, it can be curtains for you. Along with that, low standard content slows down the overall indexing process. This simply means that when the indexing process would slow down, people would not be able to view your website for a greater time span. High standard content fastens the indexing process and Google lists down your website in quick time. This obviously means that your website would get traffic without a lot of delay. In case if you didn't know about the actual indexing of your site, then you can get help with prepostseo to identify the actual number of indexed URLs.
Developing content for the website obviously requires focus. It does not require searching the internet and rephrasing the content present on other websites. Getting audience attention is simply not that easy. Before you start preparing the content, analyze the target audience and the requirements that they have. The content flow, use of words and overall presentation varies with audience being targeted.
Internal links speed up the indexing process
Internal links speed up the indexing process of a website. You need to understand how indexing works. Crawlers move from one page to the other for every website. This process speeds up for websites that have internal links. This is because the crawler moves from one page to the other through these links.
Having internal links definitely gets the indexing process completed in quick time. Along with that, it improves the structure of the website as well. When you have internal links on your website, visitors do not have to make any effort to locate the information they are looking for. Normally, websites lose out on traffic when they do not have proper internal links.
If you want Google to index your website without consuming long time spans, make sure that your website has proper indexing done. In other words, key links of all the prominent pages should be visible to the user.
Providing a Site Map is important
What is a site map? In simple terms, the site map is a skeleton of the websites that highlights all the pages and the hierarchy that they follow. For a new user, a site map is important if he does not know how the pages of the website have been constructed and the sequence that they have. Thus, from the user's perspective, having a quality sitemap is absolutely important.
Apart from providing key benefits for website visitors, a site map also helps in speeding up the indexing process. A site map lists down all the important pages of a website that need to get the maximum traffic. Thus, for Google and other search engines, this is an important piece of detail. As all the key pages of a website are identified through a sitemap, it assists the search engine in indexing the pages properly. You need to work on your organic search engine techniques to improve your SEO conversion rate.
Having a sitemap also gives an overall systematic look to the website. It highlights the overall structure and the way in which the pages have been listed. Thus, having a sitemap offers several advantages to website owners.
Getting linked to high traffic websites
It is always a big advantage to get linked to high traffic websites because they have a stable and well developed reputation. If you have a new website and linked to one of these websites, search engines would index your website in a quick way. Websites that are not linked to powerful high traffic websites take a lot of time to get indexed. On the other hand, if you are linked to a high traffic website, the indexing time would obviously be reduced.
You need to link the page of your website which has to be indexed. For instance, if you want to index the home page, it should be linked to a website with good traffic rate. However, there is one key factor which you need to be sure of. Check the traffic rate and user count of the website you are linking to. Sharing a link with a low traffic website can bring your reputation down instead of improving it.
Having a clearly Defined Link Structure
It is important to identify how pages are linked to each other in a website. At times, indexing takes a lot of time because the website does not have a proper link structure. If you have a proper link structure, your website would be indexed quickly.
It is important to drill down to the actual issue if you see that your website is not getting indexed properly on time. The key aspect is that all the pages should share a close link structure with the home page (root). The indexing process takes more time if pages are distantly connected to the home page. It is important for website owners to have a basic understanding of the link structure their websites have.
Increasing the indexing rate
Website owners can always increase the indexing rate by using appropriate options but this has a flip side as well. If you increase the indexing rate, the traffic rate on the server would increase as well. This would obviously hamper the response rate of the website. The Crawl rate (indexing rate) can be increased easily by using the Google Webmaster tools.
Summing it up
It is mandatory for a website to be indexed properly to appear among organic search results. In some cases, website owners make errors which hamper the overall indexing process.
Having a link structure and sitemap are very important as both these factors improve the indexing process. Websites that do not have these components take too long to be indexed. In the meantime, they do not have any traffic coming their way.
If you have high quality content on your website, indexing would not be a time consuming process for you. Hence, website owners should be careful about the content uploaded on each page. It should be relevant, updated and based on proper research. Other than that, internal linking is very important as well. If you have proper internally linked pages, it would be much easier for Google Crawlers. Along with that, with properly indexed pages, the website proves to be a better experience for the users.
About Author:-
Hassan have 3 years of experience of writing articles on Tech, SEO, Sports, Software testing and Health Care. He loves travelling and reading. He successfully manage a team of digital marketing at Prepostseo.