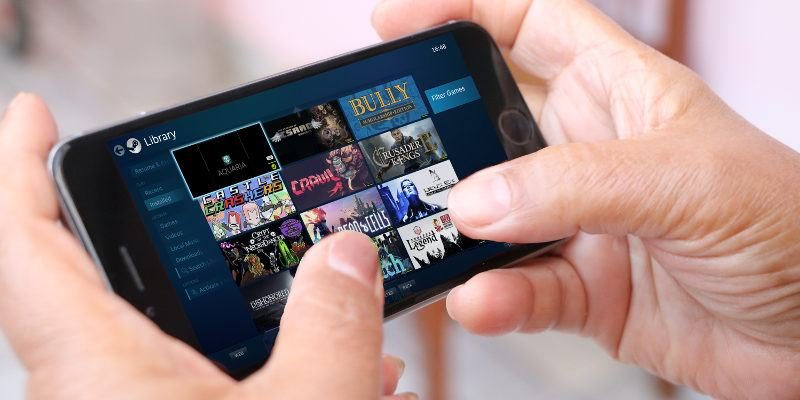 It is believed that there are entirely new kinds of disorders and diseases just because of these addictive smartphone games and apps. When there was a Delloite survey in Britain, more than 4000 adults were quizzed in 2017 and 38% of the said they were using their smartphones way too much. There are a lot of anxiety and insomnia problems that start to arise, and it is for sure related to the digital devices use and mobile game addiction that it happens. But how to stop gaming addiction? How do you try and get rid of gaming addiction? It is not easy as it sounds and it is not easy to live without them after you decide all the apps you should delete on iPhone.
Mobile phone apps are a waste of time. If you are a typical teenager, then there are high chances that you have fallen into this mobile phone game addiction. As the years have progressed, the game app industry is increasingly trying to gain better attraction. Teenagers may have started playing Call of Duty, then Clash of Clans, Samurai Seige, DomiNations, Boom Beach and then completely gender-neutral games like candy crush, subway surfer, angry birds, temple run and so on.
Why don't you put yourself on a mobile phone addiction test and see how addicted you are to the games? If your results say, you are fully addicted, then you need to start practicing tips on how to avoid using the phone too much.
Honestly, it is so overwhelming that the majority of the time, you feel like quitting everything but you cannot. But do not worry, all you need to do is delete all the addictive games for the iPhone and some motivation.
Don't worry, we will not stop using apps completely because there are some excellent apps to stop phone addiction.
Here is how you can do it:
Disable all those notifications from apps
Be it an android phone or an iPhone, disable all the notifications of the app that you find the most addictive. Especially in apps like Clash of Clans, you get notifications like "Your troops are ready" or "You have been attacked" etc. This will trigger your brain and you are tricked into playing the game in the app. They are just simple click baits.
Hide the Games from Home Screen
People who played PUBG and were a little sensible did this and it is a great hack. Sometimes, you don't know how addictive the game can be, and whenever you are bored, you are directed to click on the app icon and start playing directly. But when you hide it away from the home screen, you will not see the app ready for you to be opened anymore.
So, you can replace the addictive apps on the home screen and place them in the hidden section so whenever the urge of opening the app immediately rises, it goes down. You can slowly find better productive work, and when you finally do, you will forget about them.
Use apps that can monitor your app usage. 
You can also shift the games to another device. Use apps like just mute its app, which helps and motivates you to use your phone less and spend less time on social media. You can also do another thing which is shifting the games to the laptop or any other device. To get back from addiction, the deletion of apps is not the solution. You need to learn how to play optimally.
So, change your gaming experience, and then you can see that only when you want to game, you will do it. So this last tip is to use your laziness and procrastination to help you out of the game addiction. When you store the game apps or software at the place where it takes time to reach, that is when you know you have to work a bit hard to get and play the game. You will have to take more steps to reach out to the game. Hence, you will not use those apps much.
Conclusion
What makes mobile games addictive is that their ability to attract gamers with graphics, fantasy world aspirations, the ability to turn you into a superhero and what not. These game apps are always trying new things to make things attractive. We all know how addictive PUBG was. No matter how much people used it, at some point in time, you need to agree that your phone needs to have game apps detox too. Just try for once and get rid of that in-app purchase addiction and installing new game apps, and you will seriously love the change you were always hoping for. You can focus more effectively, have less stress, and you will have so much of a productive time!
About Author:-
Manan Ghadawala is the founder of 21Twelve Interactive which is one of the best mobile app development companies in India and the USA. He is an idealistic leader with a lively management style and thrives raising the company's growth with his talents. He is an astounding business professional with astonishing knowledge and applies artful tactics to reach those imaginary skies for his clients. His company is also recognized by the Top Mobile App Development Companies. Follow him on Twitter | Facebook | LinkedIn