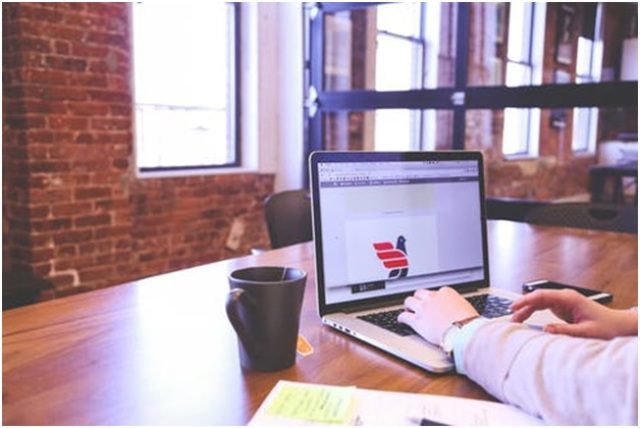 The considerable increase in e-commerce is causing an accelerated digital transformation focused on improving consumer buying processes on the Internet to reflect their habits. This transformation applies equally to Digital Marketing strategies and tactics. Here are 15 eCommerce marketing tips to carry out in a successful Shopify eCommerce Store.
Always keep in mind the GDPR
One of the most important marketing factors is the acquisition of new customers or leads. For this reason, it is essential to have very clear and fully apply the current Data Protection Law. This activity is very exposed to claims and complaints, so keep in mind the content of this new Law.
Describe the products with maximum precision
Product listings are an element of high importance at the time of purchase. Therefore, it is necessary to capture all the information necessary to solve the doubts that the consumer may have before taking action.
A complete and quality product sheet includes all the following elements: title, detailed description of the article, price, discounts, or benefits compared to other websites, actual product availability, demonstration video, and photographs. Make sure that the information you offer reflects the product you are selling; in this way, you will avoid negative experiences for the user.
Use unique and high-quality photographs
Take care of the photographs that appear on the web, and on the products, they are basically your only storefront for the customer. Therefore, if you distribute products, use those of your suppliers or create your own photographs avoiding, as far as possible, those of low quality and little detail.
With this, you will offer a unique catalog focused on covering the tastes and needs of your audience, with an always maximum image quality.
Set the necessary KPIs for your e-Commerce
The KPIs or key indicators of progress are an essential element in your strategy since they measure the level of the scope of a process, indicating its performance. By displaying the indicators on your dashboard, you can evaluate the feasibility of achieving the objectives set.
In this shortlist, we list the most important:
New and recurring visitors
Traffic sources
Bounce rate
Dropout Rate
Average time of the visit
Abandoned carts
Average purchase value
Work in a clear and direct UX / UI design
To achieve your marketing objective, it is essential to combine the SEO and SEM strategy with the benefits of a good UX / UI design (experience and usability) that captures and maintains user attention following a coherent structure and simplifying the process.
Thus, it is important to design a simple, accessible, and intuitive interface, eliminating unnecessary clicks and elements that distract the buyer so that the user experience is as pleasant as possible and awakens the intention of staying to continue browsing. There are lots of free Shopify Themes that can help out with this aspect.
Why is it important to create SEO and SEM strategies?
With a joint SEO and SEM strategy, your Shopify eCommerce Store will be positioned in the most efficient, fast, solid, and lasting way in search engines. Thanks to it, more visibility on the Internet will be achieved, appearing on the first pages of Google, you will be able to know the most wanted products and know what added value to offer, attractive product listings will be created, and without duplicate content, trust and online reputation will be generated, It will improve the user experience and increase the conversion rate, among other advantages.
Write a friendly, "Who are we?"
Although you may think that the "Who we are" page is not very important or goes unnoticed, the truth is that there are many buyers and new users who read it. It may seem surprising, but it is the third most visited page of an eCommerce. After all, if the visitor does not know your store, check your reliability by reviewing the "Who we are." For this reason, the content must tell a story, mention the fundamentals, and show your business philosophy, told with a close and human character that empathizes with the user.
Optimize the loading speed of your website
There is no greater despair than being browsing between the products and pages of an eCommerce, and the loading is slow. Although there is no optimal charging time, it is recommended not to exceed two seconds. To find out yours and detect which elements slow it down, you can do a speed test using the Pagespeed or Pingdom tools, for example.
Sometimes themes can slow down the loading time of pages, and that is why it is recommended to choose Shopify Themes that do not slow down your Shopify eCommerce Store.
Structure the catalog categories clearly
This point is more important than you imagine for SEO: the correct use of the categories enhances the positioning, while the misuse hinders the reach of the search engines. To offer a good categorization and structuring, you must find the balance between your Buyer Persona and Google, creating up to three levels of depth per category.
Make a menu that facilitates navigation
If you want your eCommerce to be successful, you need to create a friendly menu that makes it easier for the user to navigate the entire web page, where you can easily find the products or services you offer. For this, we advise you to organize the menu by categories and subcategories and, if you want to highlight some products, you can create categories such as Top Sales or Trends.
Are your URLs friendly?
Keep this section in mind as a friendly URL will position your website well, increasing the number of visits. If the domain does not make clear the type of product or service you offer will not be visible to Google, being harmed in the search and positioning. For this reason, it is important to add this information in the internal URLs taking into account to include keywords in short, clear, and scalable structures, thinking about future growth.
Identify your Buyer People
Creating a representation with the most information about your ideal client will help you know who to address to define how to execute your action plan. To elaborate on the profiles of your Buyer Persona, you will need to carry out an exhaustive investigation in order to know the personal context, its online behavior, and its relationship with the brand. In this way, you will optimize resources, and your actions will be focused directly on your ideal client.
Establish your Linkbuilding strategy
Create movement on your pages so that Google realizes the importance and acceptance they have. One of the best ways to do this is through the Linkbuilding strategy. Build internal links on your website whenever there is a relationship between both parties to promote those pages and encourage the user to stay longer on your website. Another way to do it is to get quality Backlinks in blogs related to your sector, which will give you more reputation and more web views.
Write SEO for search engines
A piece of fundamental advice is to know how to make a good selection of keywords and identify the most important keywords. To do this, analyze your competition to see what words position your pages and work to overcome them. Knowing your audience will help you when planning a direct strategy in which to offer them the content they are looking for. This way, you will be able to attract qualified traffic to your website through accessible Keywords.
Create product videos for your YouTube profile
Use the videos to demonstrate your products. It is a dynamic and fun way to show all the qualities they can have. In this way, you can nurture your YouTube profile of useful content, and use them on your website, increasing user confidence at the time of purchase.
Become a responsive e-Commerce
Adapt the design of your e-commerce to each device. In addition to favoring the purchase process and the user experience, this is one of the SEO optimization resources to which Google gives a lot of value. By this, we mean that if there are two eCommerce companies that offer the same thing but one is responsive, and the other is not, Google will take more into account the one that is. Get responsive, Shopify Themes, for your store.
About Author:-
My name is Dave Wilson and I am the Marketing Head at Debutify. We here at Debutify help you to build a high converting Shopify store in minutes, not hours, without any technical knowledge at all.