Lotus Notes is the most popular email client and it can be used as an emailing application in today's era. Since MS Office 365 is a cloud-based application that contains several functionalities. However, Lotus Notes to Office 365 migration is not at all easy to perform manually, you should have the technical knowledge to perform a task or there may be the need for some expertize. As we know, we can directly upload Lotus Notes NSF database to O365 which is available on the cloud, if the migration process does not perform with a proper planning and backup can lead to the downtime of an organization. As a result, there will a loss of business and costs which are often more. It will take a long time to resolve any such issues when you might have data damage. Therefore, in the upcoming section, we are going to discuss various challenges and issues while migrating NSF to Office 365 in a clear way.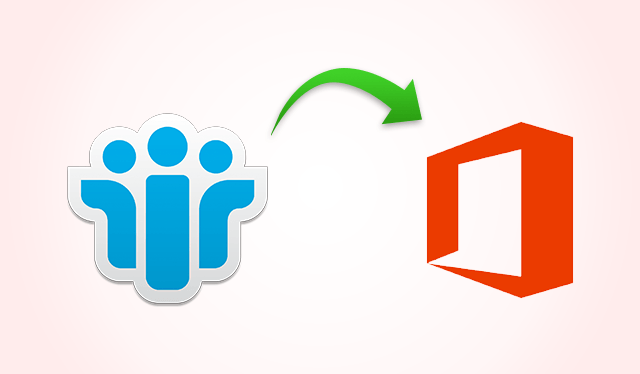 Crucial Factors for Lotus Notes email migration to Office 365
While converting emails, calendars, tasks, contacts or other items from Lotus Notes to Office 365  or a legacy application of IBM Notes. Some crucial points are discussed below:
Email is one of the most important ways to communicate nowadays and can be used by a large range of people. At the present time, many files are exchanged through emails, therefore multiple users and applications that depend upon emails. Hence, the conversion of a large number of messages becomes crucial. Even a small amount of downtime during IBM Notes to O365 migration may cause a big loss in business, the workflow delay and therefore it will definitely lead to productivity issues. Lotus Notes and Microsoft Office 365 need to coexist due to these reasons and it is very important for both platforms to coexist because the data migration cannot be done overnight. For handling email attachments, mail routing is needed for organizing everything carefully. It can also affect the delivery time of email message and the data storage is required within the network. Security of email messages is the major concern during conversion process.
All of such items i.e., calendars, contacts, meetings, etc., of Lotus Notes, must be migrated to Office 365 suite successfully without losing a single bit of data and also perform a simple and reliable migration.
Major Issues While Migrating Lotus Notes to Office 365
Have a quick glance at the most common issues during data migration from on-premise to cloud:
Select an efficient tool to perform conversion
As everyone knows there are plenty of software which is developed in order to carry out the migration in an online marketplace. Users must have to check all the features of the application and should be thoroughly to the product reviews. There are so many software developers who make false promises to customers, so they will never rely on them blindly as it leads a big issue if we make a wrong choice of third party tool for performing Lotus Notes to Office 365 migration. There will be a big loss to the organization if the choice of product is incorrect and data will be lost.
Incomplete Data Migration
There might be a situation when you observe that after migration from Lotus Notes to O365 platform, there are some data left that means complete migration will not take place. Thus, you will make sure that entire data of IBM Notes will get migrated.
There are different types of applications which import the virus on downloading it. Some people can fear before downloading any tool. Therefore, the best security software should be chosen for a reliable and flawless migration.
Proficient Way to Resolve Issues During Lotus Notes to O365 Conversion
There are lots of commercial tools which can help a user to overcome the above-stated issues. In  addition, most other tools are proved to be safe and secure to carry out data conversion. One such application is SysTools Lotus Notes to Office 365 migration tool that helps to perform migration from Lotus Notes application to Office 365 mailbox.
Conclusion
In the above discussion, we have covered some important factors which need to be considered while migrating Lotus Notes NSF to Office 365. Moreover, we have discussed all challenges and issues which users may face during the conversion process. After considering all problems, we have highly recommended an automated tool named as Lotus Notes to Office 365 Migration Tool. It is one of the best solutions that will help to complete migration process in an absolute manner