While some consider wearables a stylish fashion accessory, others use them to make their lives easier. But they can all agree on one thing: these innovative gadgets can improve our well-being. Although the wearables industry faced a lot of scepticism when the technology was first introduced, it's matured over the past few years and its popularity has skyrocketed. Estimates show that consumers in the US bought 77 million wearable devices in 2017. The market will continue to expand, and by 2027, it's expected to reach $150 billion. As for the medical wearables market, Markets and Markets predicts it will reach $12.1 billion by 2021.
Monitoring symptoms of Parkinson's disease with a wrist-worn device
There are many wearable solutions on the market designed not only to help us lead healthier lives, but also to assist doctors and patients in better managing various diseases. For instance, the PKG-Watch is designed to collect data and identify symptoms of Parkinson's disease, such as fluctuations in motors skills, tremors, and slow movement. The device is now available in 17 countries worldwide and was tested on 10,000 patients suffering from Parkinson's.
According to a study titled Objective Data in Parkinson's Disease: A description of over 20,000 Parkinson's symptom scores across the world using the Personal KinetiGraph (PKG), data collected by the PKG-Watch helps doctors to "optimise treatment" and ensure better symptom management. A similar study shows that patients are also fond of this wearable solution. It's been reported that 96% of patients consider the PKG-Watch a great solution in assessing their daily activity, 93% believe the device allows them to better manage their disease, while 79% of patients think it's useful in explaining their symptoms.
Dexcom G6 offers a bloodless technique for monitoring glucose levels
Another wearable solution developed to simplify the process of monitoring and assessing a specific condition is the Dexcom G6 system. This glucose monitoring system consists of a wearable sensor patch, a receiver, and a smartphone app, thanks to which patients suffering from diabetes can check their glucose levels without using blood sampling, which is a common method in diabetes monitoring.
Diabetes is a growing problem. In the US, it's estimated that over 100 million people suffer from this condition. Moreover, two out of five Americans will develop this disease at some point in their lifetime. For a patient diagnosed with diabetes, continuous glucose monitoring is a must. To make the process as painless as possible, a leading medical device company, Dexcom, came up with its G6 system. Once users place the sensor patch on their stomach, the device monitors glucose levels and collects data every five minutes. That data is then forwarded to a receiver or the smartphone app. For 1.2 million patients around the world who rely on continuous glucose monitoring, this is a real breakthrough.
Have an ECG recording in seconds with AliverCor's KardiaBand
In today's hectic world, we often forget to keep an eye on our health. Remember the last time you had an electrocardiogram (ECG)? Most of us don't. Luckily, a team from AliveCor developed a wearable device that acts as a personal ECG and enables us to check our heart anytime, anywhere. The KardiaBand, as it's called, consists of a sensor module and a mobile app, which can also be connected to other wearables such as the Apple smartwatch. If users want to check the condition of their heart, all they needs to do is place their thumb on the sensor module, and the system will take an ECG reading in 30 seconds and send the biometrics to the app, providing the user with instant results.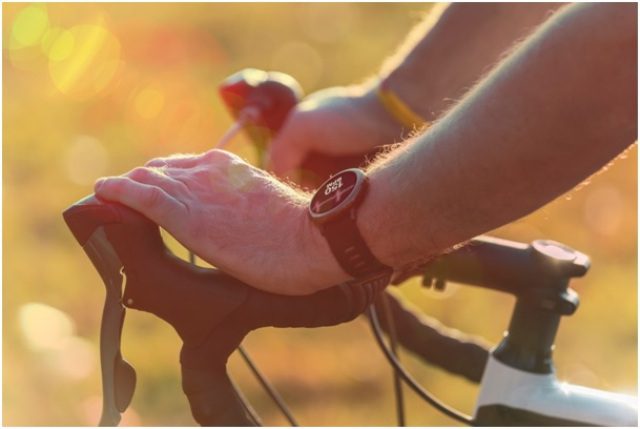 This technology is particularly helpful to patients with atrial fibrillation, which results in an abnormal heart rhythm, potentially causing serious complications and even stroke. To prove KardiaBand's effectiveness, researchers tested the solution and compared it to a traditional ECG. The testing, which involved 100 patients suffering from atrial fibrillation, showed that the device provides 93% accuracy in identifying an abnormal heart rhythm, making it as efficient as a conventional ECG.
UV Sense knows how much sun is too much
Besides taking care of our heart, we should also pay more attention to keeping our skin healthy and radiant. Although being out in the sun boosts our mood and provides valuable vitamin D, spending too much time outdoors can have a negative effect on our skin. This motivated L'Oreal to develop a wearable sensor called UV Sense to monitor exposure to UV rays and tell you if you're spending too much time in the sun. This smart device is small and lightweight and is designed to be worn on the thumbnail. Simply stick the UV Sense onto your nail and it will collect data, presenting insights in a mobile app.
UV Sense is capable of storing up to three months of data, plus it's battery-free. John Rogers, an engineer who took part in the development of this tech, says that "From a user standpoint, it's hard to imagine anything simpler, in the sense that you never have to worry if your battery is charged up since it doesn't need one." As Rogers explains, "There are no moving parts or buttons, and no physical interfaces to the device. It all happens wirelessly to the phone." This is achieved thanks to Near Field Communication (NFC) technology, through which the sensor will transmit data to any smartphone. Since the amount of sun we should be exposed to varies from person to person, the app will ask users to fill out some basic information about their skin. Based on that data, the app will also suggest the right products to minimize the dangerous effects of exposure to UV rays.
Leading a healthier life has never been easier than it is today. Thanks to wearable technology, you can check your heart rate, measure glucose levels, or even limit UV exposure, helping you to protect your health. As this tech keeps advancing, closely monitoring our health on the go could soon become a common thing.
About Author:-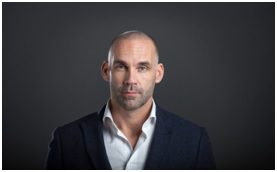 International keynote speaker, trend watcher and futurist Richard van Hooijdonk offers inspiring lectures on how technology impacts the way we live, work and do business. Over 420,000 people have already attended his renowned inspiration sessions, in the Netherlands as well as abroad. He works together with RTL television and presents the weekly radio program 'Mindshift' on BNR news radio. Van Hooijdonk is also a guest lecturer at Nyenrode and Erasmus Universities. https://www.richardvanhooijdonk.com