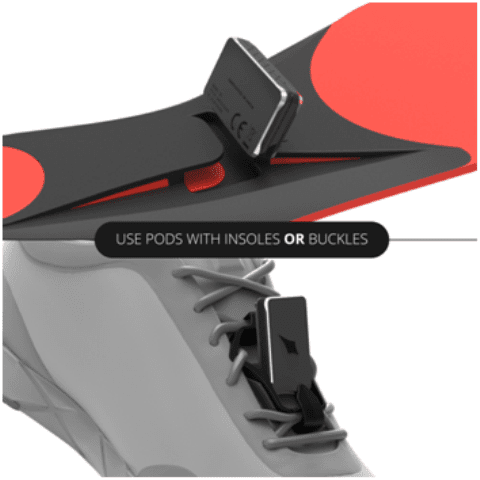 Wearable navigation technologies are on an ascendance in a market that is still small and has not many products on offer. This means that you will be hard-pressed to find a pair that fits your style and comfort quotient, while various shoes might not be of comfort to you. This is where Lechal comes in. Brought together in the form of an insole, you can slip Lechal into your favourite pair of shoes. What is more, Lechal does not require you to check your smartphone screen constantly for directions. This means huge power saving on your device and hence a longer battery life for your navigation technology. Lechal is a saviour in that it allows you to transfer the brain app from one shoe to the other shoe. This means that the user stays connected to GPS navigation irrespective of the attire.
As a wearable technology, Lechal makes use of low power haptic feedback vibrations and GPS tracking to keep you on the track. Lechal allows users to tag places of interest and see the previous places attended by the user. Light vibration in your left or your right foot will prompt you about the directions that you need to take. The vibration patterns required for turning and the various kinds of rerouting are coded into the Lechal app. The app also allows you to set specific waypoints on the route, so that when the user reaches a destination, he/she receives notification via haptic feedback. The app can work in the offline mode since it stores all the required map data before hand. This feature is quite helpful when the user plans on traveling abroad.
Lechal insoles are usable together with the app to record data on the GPS map. Therefore, if you see a place of interest along the way you only have to tap the ground with your toes once. This is enough to tag the place. Once tagged, you can share the location with friends via your phone and follow your friends in real time by the app.
It also allows users to track their fitness levels in great precision with a pedometer, distance, and calorie count.
Features:
Navigate with your hands off your phone.
Put the insoles in your shoes and receive turn-by-turn directions through vibrations in your insoles.
Precise fitness tracking through steps taken, calories, and distance.
It has on offer complete fitness navigation that allows youto pick your routes as per the stats your previous performance generated.
Lechal app allows multiple person co-ordination so that you can set targets and compete with friends.
Lechal allows data synchronization with fitness apps.
In all, Lechal has proved itself to be is more than just a gadget. The wearable technology stays with you under all conditions. Lossless and damage proof, with great battery life and offline capability, Lechal is a complete delight for those who want to walk, ride, or drive around the world hands free, eyes free and care free.